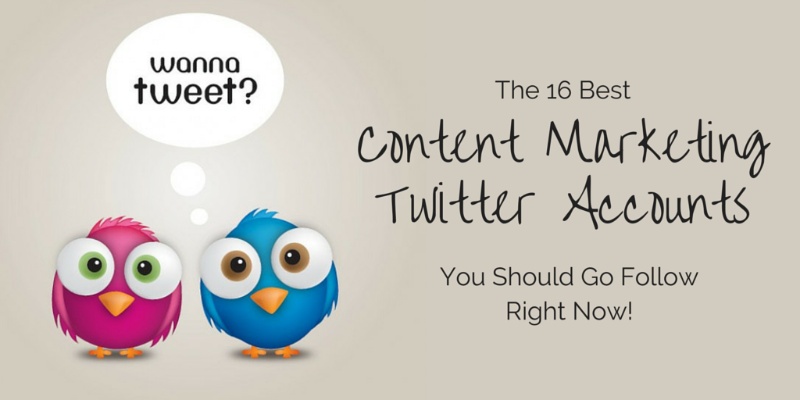 Content marketing is an ever-evolving marketing strategy that can, at times, leave us feeling overwhelmed. How are we supposed to keep on top of all the latest news? When are we supposed to take time out of our very busy days to read all the latest blog posts? How does everyone know about the latest so-and-so before me?
Well, it's all thanks to Twitter.
Twitter provides us instant access to the inside workings of some of the best in the business, and you'd be a fool for not tapping into it.
From social media strategists, to growth hacking gurus, and prolific bloggers, Twitter allows you the opportunity to follow some of the best in the business to help you keep updated and informed. But, it's not as easy as "build it and they will come" anymore. You can't just start an account and follow anyone related to "content marketing". You may very well end up following a bunch of Twitter accounts that are less than stellar.
So, if you want to get all the latest and most reliable updates and insights quickly and easily, you have to know who to follow. Or, in other words, you have to figure out who'll add the most value to your Twitter stream.
And while there are tons of amazing thought leaders out there, here's a list of 16 best content marketing twitter accounts to follow.