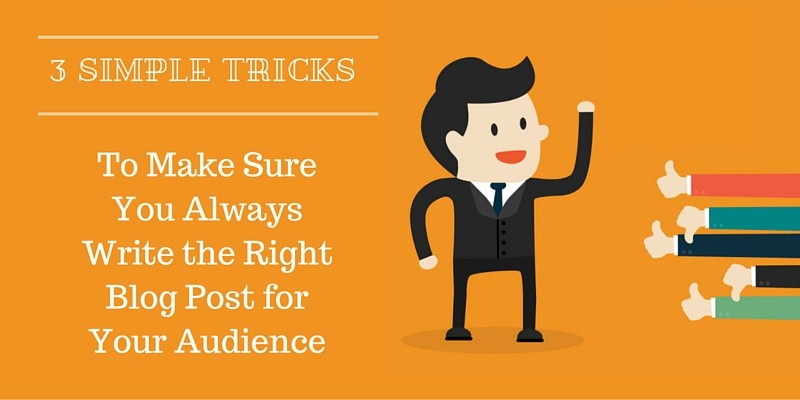 You want one thing from your blog.
You want people to notice you.
In a good way.
You want readers that come back for more while shouting your brand from the rooftops.
I get it. I've been there.
You need to attract attention to your blog and business
But you can't stand on a street corner and wave, hoping to catch someone's interest.
That would be inefficient, unnecessary, and pointless.
(Kind of like writing a blog post that no one reads.)
Successful bloggers do three things:
Develop solid relationships with influencers
Find new readers/clients
Keep existing readers/clients as happy as newlyweds
Readers want to find a community that 'gets' them. They want a writer who's inside their head.
But blogs (and their writers) can't be everything to everyone.
A blog will never:
please everyone
catch everyone's attention
convert every blog reader to a client
write for everyone every time
It's time to take a deep breath and let go of unreasonable expectations. It's okay.
Readers are not like leprechauns. They exist, and they're trying to tell you what they want to read.
You just need to know where to look and you'll find your pot of blogging gold.
But first…
What you need to do is focus
Focus on what your audience needs.
Focus on solving your audience's problems.
Focus on writing about your audience's obsessions.
No problem, you say. I know what my audience wants.
Do you? Are you sure???
Would you bet your favorite sweatshirt on it?
Hmmm…don't be so sure.
An online audience is one of the toughest crowds around
You can't see their reactions, and maybe you're afraid to ask for their input. After all, you're supposed to be the expert, right?
So your blog is a wallflower. Sad and alone. Do you publish the occasional post, but find the unsubscribes make you want to hide, not write?
Yes? That's because you're writing the wrong thing.
Confidence-Boosting Tip of the Day:
People always unsubscribe. It's not (necessarily) you. Sometimes needs have changed or they're going through an inbox detox. The larger your audience, the larger your rate of unsubscribes. Prepare yourself.
I know because I've been there. One bad post will have your readers searching for the unsubscribe link faster than you can say 'run'!
Don't make any bets just yet. Here are 3 simple tricks that will guarantee you write the right post for your blog audience every time.
Try the exercises in order and see what happens.
Above all, do NOT write your next blog post until you read this.
#1 The Tasty Trick
It's time to figure out what your reader craves.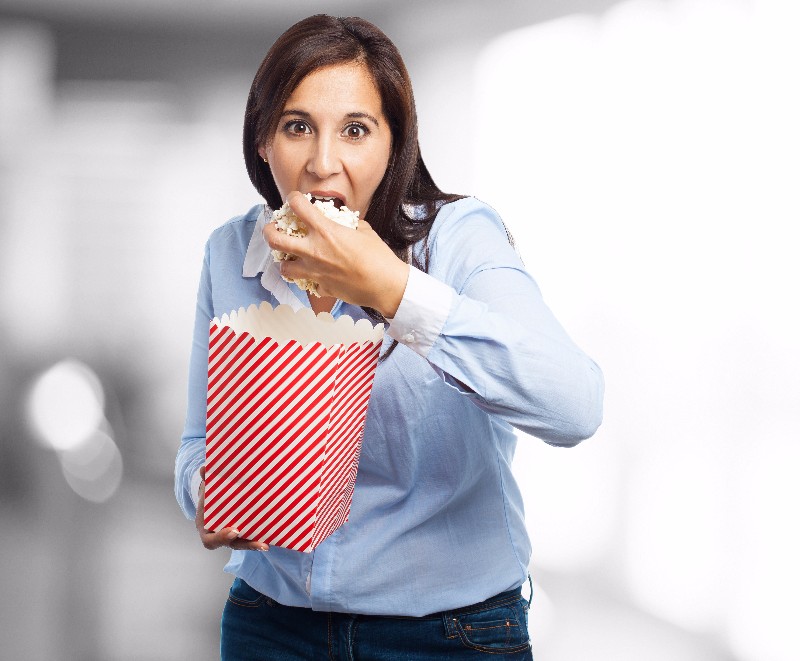 What does you reader actually want to read?
Stop right there. I don't care what they're telling you they want to read. I'm talking about what they're actually reading.
Maybe you've got some idea of what they want. You have a product and know your target audience. You've even surveyed, polled, and tested the shark-filled waters of the online advertising world.
If you have, then you'll tell me that you know what gets clicks.
You know what your audience wants.
Spoiler alert, then, 'cause I'm here to ruin your day.
Clicks don't matter (to a blog)
Shares matter. Comments matter.
Engagement matters.
Think of a Facebook 'like' as a hand wave. Your reader is saying 'hey!' but they're not ready to commit to coffee and a convo.
Don't believe me? Think about what you share.
You share things that resonate with you.
You share blog posts you relate to. You share stories, insights, honesty, wisdom, and resources.
You thumbs-up things that are just okay. Not mind-blowing.
Don't you want to be mind-blowing?
Your mission is to deliver mind-blowing. Every time a new post notification arrives in the email inbox, your readers have to want to open it.
It's that kind of blog post – of connection – that helps you grow.
You may think you know what your audience is reading, but it's time to prove it.
Q: How do you know what your audience is reading and finding enjoyable/useful?
A: By paying attention to comments and shares (not likes) on sites popular with your audience.
Exercise: Create a spreadsheet of websites and blogs you know your readers visit.
Use an app like Buzzumo to find the most popular posts.
Look for posts with the highest comment and share counts.
This exercise will identify what you readers are really connecting with. It doesn't matter what they say to you…what matters are what they comment on – and share.
This technique was nailed by a former Copyblogger editor, Jon Morrow. He launched his now-famous blogging career by paying attention to one teeny-tiny detail.
He didn't focus on writing what the editors wanted. He didn't focus on writing I-hope-they-go-viral posts.
Nope.
Instead, he noticed that the posts that had the most comments and shares were about writing. Not marketing topics – which is what everyone thought that audience wanted to read.
How did he figure this out? He moderated the comments of the website for almost two years.
He knew the readers better than anyone.
So what did Jon do? He wrote about writing.
Duh.
Now he runs one of the most successful blogging websites in the world, BoostBlogTraffic.com.
Figure out what your audience is reading by figuring out what they're sharing.
Then it's time to see what they think.
#2 The Troll Trick
Nobody likes an online troll.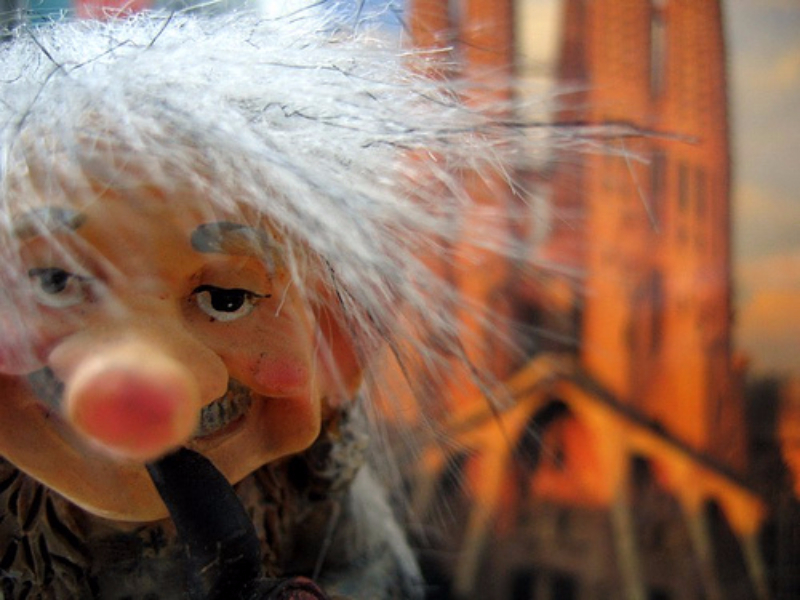 But trolling for ideas? That's just smart business.
Completing The Tasty Trick makes this exercise a breeze. Use the post you found in Trick #1 as a starting point.
Exercise #1: Scan the comments section and see what people are saying.
Write down the comments.
Make a note of things the post missed or didn't explain.
Play off the post. Link to it, add to it, provide a fresh angle on it. (Remember to give credit where credit is due!)
Exercise #2: Ask these questions about the popular posts:
How can I create an easier-to-understand explanation? Like saying 'simpler', instead of 'easier-to-understand'.
What fresh perspective can I provide? Maybe you have a story everyone can relate to, an angle no one's mentioned, a trick that makes it all clear.
Is there a solution that's less work?
What are they still struggling with?
What issues did they take with the article?
What was missing?
What resources do these readers need?
Comments are a goldmine.
Get digging.
Now it's time for some good old-fashioned fear.
#3 The Terror Trick
What is keeping my readers up at night?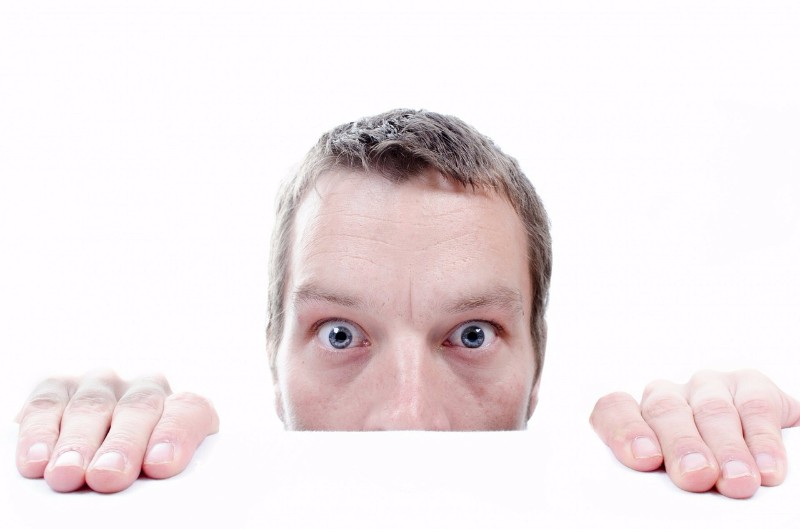 Put yourself in their shoes.
What makes them wake up in a cold sweat? What are they telling themselves?
Hint: The answer is fear.
Exercise: Make a list of everything that scares your reader. Lack of time, money, energy, resources, knowledge, and support are good places to start.
Get specific.
Once you have your list of fears it's time to problem-solve.
Write down the ultimate solution next to each fear.
The solution might be unreasonable or impossible. It might be simple or enough material for a book. It could be a simple tweak. It could be a major overhaul.
You won't know until you try this exercise.
For example:
Parents just want their kids to safe. (Can't be with them every second of every day.)
Businesses want to show up on the first page of SERPS with little-to-no effort. (Good luck.)
Products just want to launch without any screw-ups. (Impossible.)
Does your audience want what it can't have – unlimited funds, time, and energy? Get specific. Help them explore fears, goals, and needs.
Easy buttons, knowledge, hacks – provide tools that motivate and assist.
You don't have to solve every problem every time (brownie points if you can!) but you need to acknowledge concerns and provide information and support. This is when resource lists and how-to posts come in handy.
Your readers want you to want to help them.
Get out there and help them.
Tip: Don't fall into the trap of thinking only about fears that relate to you. You is code for your business, product, or blog. Remember that fears are deeply ingrained on a personal level.
Think about what scares you:
caring for your family
keeping a roof over your head
cutting home expenses
pursuing your dreams
Still having a hard time? Try the Traffic Targeting Technique like Sarah did here when writing her first blog post.
What makes a blog popular?
The best blogs are great at identifying what their readers want to read.
Then they write. Well. Killer content follows a format. Learn it. Also, Neil Patel has a great (you guessed it) blog post about writing blog posts on Quicksprout.
The bottomline is you need to craft conversational posts. Write posts that are so spot-on people will call you a mind-reader and scramble to hit 'Share'.
For Brownie Points With a Cherry on Top, Add a P.S.
Add a line to your emails that warmly invites readers to reply and tell you anything. Be sure to mention that you read and respond personally to every message.
(Be sure to respond, by the way.)
Beginner-Blogger me whined, I don't want to hear their problems. I know their problems.
Their problems are my problems.
I added the P.S. to my blog's welcome message, anyway.
The responses are overwhelming. And they're usually nice, helpful, and informative. I keep a spreadsheet of topics, problems, and suggestions my readers make.
My readers take time to tell me about themselves, their lives, and their struggles. I can take time to ensure I'm sending them posts they actually want to read.
And usually, they're not even asking for a specific solution, just resources or ideas.
It's a humbling and helpful way to create a bond that you just can't get through a comment.
Give it a try.
Add the get-in-my-inbox P.S. to your welcome message. Then read Why You're Wasting Your Welcome Email (and What to Do About It). A few tweaks could create rabid fans for life.
And if you 'liked' this post, remember: comments and shares are the best way to make my heart happy!
You're ready to bet your favorite sweatshirt now.