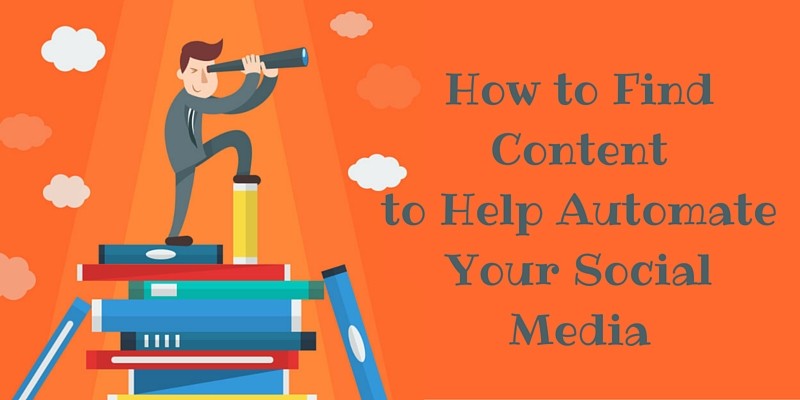 Your social media stream is one of the very first things people notice about your brand.
Yup, I said brand.
Regardless if you are the social media manager of a large company, the "marketing department" for a small brand, or a solopreneur, your social media matters.
It helps establish loyalty, 53% of Americans who follow brands on social media are more loyal to them. It also helps with overall influence, "93% of shoppers' buying decisions are influenced by social media – because 90% trust peer recommendations."
If that's not a case for getting your social media on point, I'm not sure what is.
But, the big question is how should you approach your social media? What content should you be sharing? And, how do you find the right content to share?
The last thing you want to do is share all your own content all the time. Gary Vaynerchuck, famed entrepreneur, author, and social media guru of sorts, follows the "jab, jab, jab, right hook" approach to social media.
Jabs are content that you share that highlights others, interesting topics, expert opinions, and information that appeals directly to your readers.
The right hook is the ask. It's your own content.
This mix of sharing content you think your followers (and potential customers) will love is the perfect formula to educate, provide value, and set yourself up as an influencer or authority.
Now that you realize how important it is to share different types of content, including a mix of your own. You're next step is to find that content.
This is where a lot of people get stuck.
It can be hard to find great content that both applies to your industry and interests, as well as educate your followers.
As you'll see with most influencers you'll find online, they seem to have a "knack" for sharing content that gets tons of shares. Their secret isn't that they just have access to better content than you do. Nope, it's that they have systems of finding it.
That's what we're going to cover today. I'm going to share with you exactly how you can set up a system to consistently have a pipeline of great content to share online.
The first thing you need to do?
Know where to look.