Thank you for your interest in guest posting with Spokal.
At Spokal, we pride ourselves on delivering top quality content.
Every week we get a large volume of emails regarding guest posting on Spokal. While we do accept guest posts, we only accept the best. Because of this, we have a system in place so that we can streamline the process to ensure that only the best content reaches us, and only the best of the best gets published.
If you think you're the best of the best, and are still interested in guest posting with Spokal, please read the following guidelines.
What You Need to Know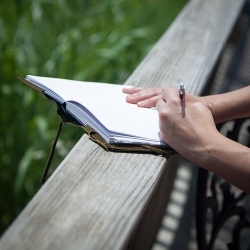 At Spokal, we only accept completed blog posts for review. This means that we don't accept guest blog posts based on pitches.
I know – Scary!
But from our experience, a good pitch does not necessarily mean that the finished product will be good, so we want to see the finished product before we agree to post anything.
If you send us a piece of content that we really like (and it fits the below criteria), we will let you know ASAP. We will then schedule it to be published and inform you of when to expect to see it on our blog. Your Twitter handle, personal website or any other platform that you currently use for professional purposes can be linked in the post under your name and the blog will be distributed over all of our social channels, as per standard practice.
If we don't feel the blog post is for Spokal, we will return it to you and you can use it wherever else you like. You keep all rights to your content unless we choose to publish it on Spokal.
General Guidelines
Write awesome content
Answer questions that our target audience may have
Offer us fresh content that hasn't been published before
Ensure that your content does not break any copyright laws
Specific Criteria
1,000 – 1,500 words for written blog posts
500+ word introduction for infographics or other media content
Include at least one high quality image with correct attribution
Add relevant links to any facts, data or statistics that are cited
Please send all completed posts in Google Doc to: arnela[at]getspokal[dot]com
Good luck!