We want to wish the entire Spokal community a very Happy Holidays!
We sincerely hope that you're spending the day wrapped up in tacky jumpers, eating and drinking with your loved ones, and playing awful (but hilarious) party games.
In keeping with the merriment of the day, we wanted to share with you some very special Christmas content that made us laugh, cry (happy tears, we promise) and just generally gave us warm, fuzzy feelings.

John Lewis Christmas Advert 2014 – #MontyThePenguin
Sainsbury's OFFICIAL Christmas 2014 Ad
Sainsbury re-enacts the WWI Christmas truce. Aaaand, I dare you not to cry again.
TeeFury's Hilarious Christmas Jumpers
The Hoop by Dicks Sporting Goods

Tom's for Target Holiday
Toms is a great brand, with a fantastic ethos behind them. There's something that just puts huge smiles on our faces knowing that there's businesses out there that are so dedicated to giving what they have to others who are more in need. That's what it's all about in the end, right?
Minions Promo Happy Holidays Clip
Because we know you've kids somewhere around you, and they need to be entertained, here you go:
Tesco club card
Tesco has created a fantastic Twitter gift idea generator. All you do is key in a friend's Twitter handle and Tesco will recommend what gift you should buy that person!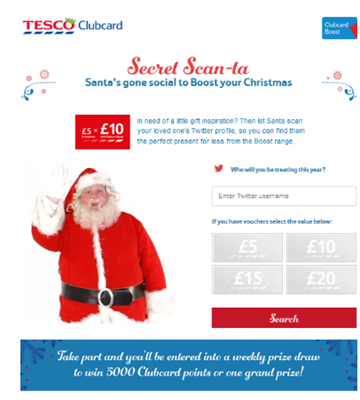 McVitie's Victoria Christmas Choir TV Ad

Remember that time that I wrote about the power of cute? Well, here's exhibit A:

UK Post Office Vines
A UK Post Office has crowdourced Vine vieos, asking users to "pass the parcel" from left to right as part of its "All Wrapped Up" campaign. Seriously clever collaboration!
Boots Christmas Ad
Forget the glitz and glam, Boots is all about real stories this holiday season.
Ugh, my heart… I just can't.
Apple Christmas Ad – "The Song"
Another one for the heart strings, this is a beautiful ad.