Inbound Marketing Software.
For WordPress
Increase your traffic, social followers, online authority, and sales.
Start your FREE 14 day free trial.
(No credit card required)
Plus our Bonus Guide: How To Get Your First 1000 Visitors From Twitter in 6 Steps
SEO. SOCIAL MEDIA. LEAD SCORING. CONTENT CURATION. TRACKING & ANALYTICS.
POWERFUL TOOLS THAT ARE EASY TO USE AND WORK WITH YOUR EXISTING WORDPRESS WEBSITE.
PRICING FOR SMALL BUSINESSES. PLANS THAT GROW WITH YOU.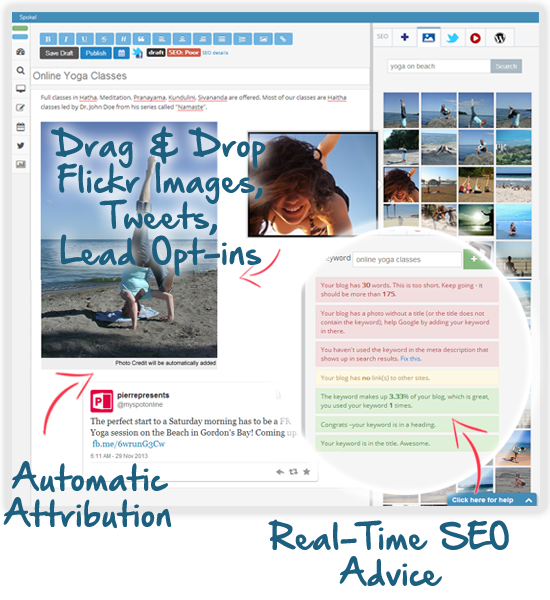 Create content faster than ever.
Content is the backbone of any inbound marketing strategy. Our drag & drop editor and real-time SEO advice speed up content creation and make it fun.
All the boring stuff (like attributing images, and adding Open Graph tags & Twitter cards) is automatically handled.

Automatic Social Sharing
Social Media is no longer optional. It's critical to driving more traffic, creating more business, and responding to queries. It gives small business a platform to be heard.
The problem: it takes time.
Spokal automatically shares your content on a custom schedule (that you set up).
A drag & drop editorial calendar lets you modify anything you want to;
and Feedly integration so you can curate other people's content on the same calendar and become an expert in your space.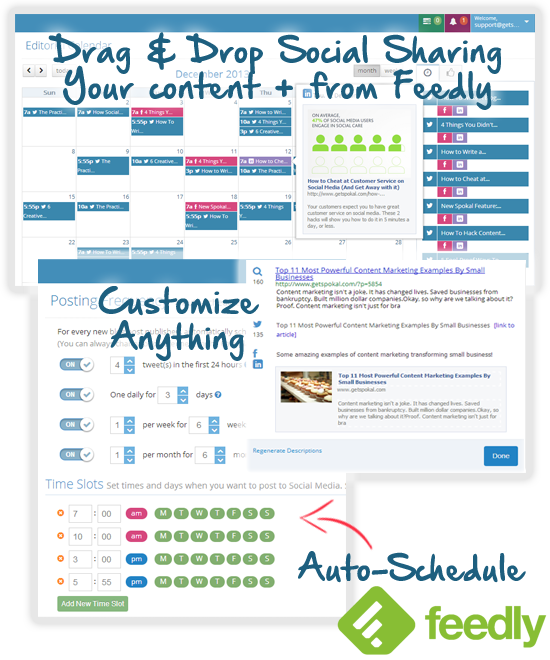 Training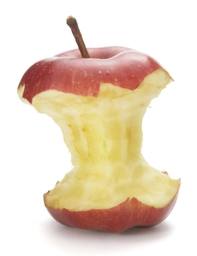 Does online marketing seem like a foreign language?
Spokal includes bite-sized, easy to understand training tailored to your use of the platform.
Because everything is integrated into one tool – it's a much easier learning curve than trying to figure it out for yourself.
And if the training isn't enough, our support team is happy to help, or you can even hire us to put together a simple roadmap for your business.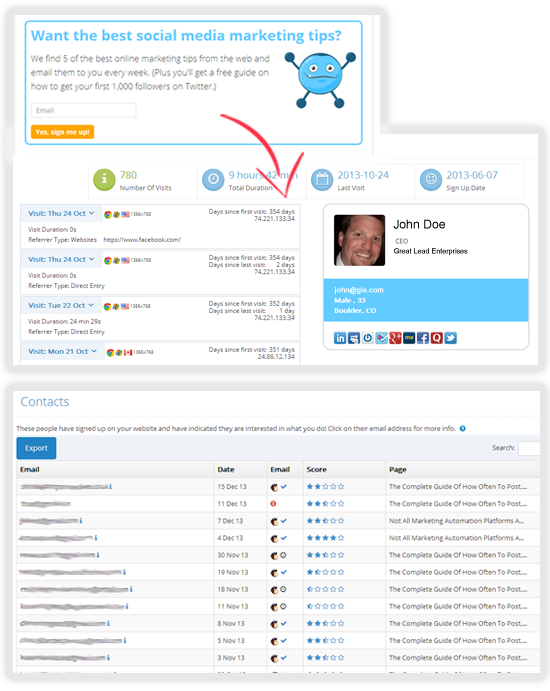 Lead Scoring (Who's who)
See who's visiting your site and reading your emails. Get lead intelligence data on them from FullContact.
Reach out to those who are interacting with your content the most. They already love you.
Keep the rest 'nurtured' with automated emails, or entice with special offers.
Works with Gravity Forms. (or Spokal's forms)
Research & Intelligence
Learn what to focus on. See what's working. Do more of what's working, less of what's not. Improve and Grow.
Streamlined Keyword Research & Automatic Keyword recommendations.
Rank Tracking. Social Media shares. Search engine entries. All in one place.
Works in multiple languages and countries.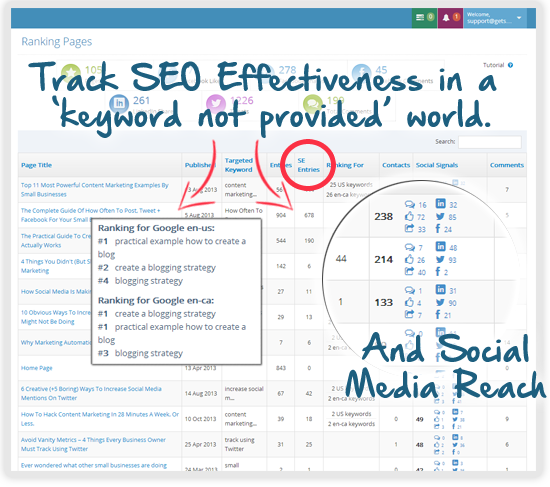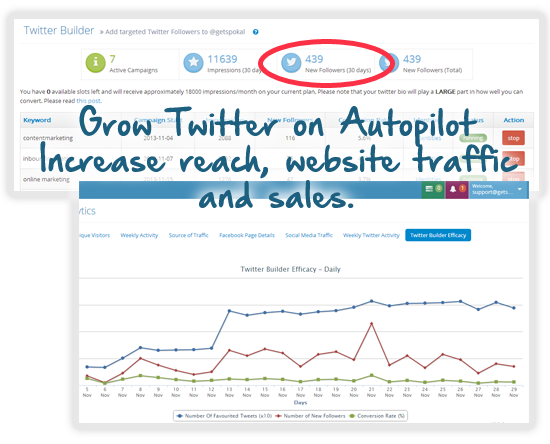 Grow Twitter on Autopilot
Sometimes you just need a helping hand. Twitter Builder is an accelerator so you get more traffic and leads, faster.
Twitter is simply one of the best modern marketing channels because it allows anyone to discover you.
We'll steadily grow your Twitter following on autopilot with highly targeted, real followers who are interested in what you have to say.
Increase your traffic. Build new relationships. Drive sales.