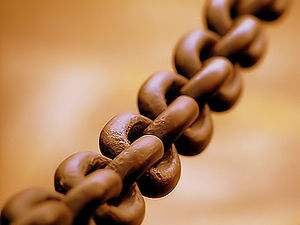 So far we've learned how important it is not just to have a blog and create remarkable content in Step 4, but to optimize your content. We also covered how you can help Google find your pages through keyword research and page optimization. Now we are going to learn how to link build for your small business.
The Basics of Link Building
There are 3 types of links that help you build authority:
1. Inbound: Websites or blogs that link to your blog.
 2. Internal: Blog posts on your website that link to other blog posts on your website.
3. External : Links on your blog post that link to other websites or blogs.
We're going to review internal linking below, and we'll be covering inbound and external linking in Step 5b.
Why Link Build?
Because the internet is big! It's a zoo out there, plus your website or blog can have a lot of pages, which can be confusing for Google. So even though you produce great, optimized content, your blog still needs help to be understood by search engines. The solution is knowing how to link build with internal linking. Internal linking is when you link one page or blog on your website to another page on your website.
How To Link Build For Relevance
Internal linking shows Google the pages that are relevant to each other by linking them together, so search engines can navigate your site and better understand what it's about. Plus, internal linking gives people who are reading a page on your site the opportunity to continue learning about something related, even when they've finished the article they came to discover.
3 Easy Steps To Link Build For Relevance
1) Link To Related Pages
If you are writing a post and you've written another one that relates to it, link the posts to each other – this tells search engines that these pages are related. For example, if you've done an article that focused on the keyword "winter dog grooming in Vancouver," and you do another focused on "5 tricks to keep your dog mud-free," link them together.
2) Relevant Anchor Text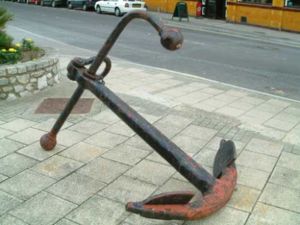 Anchor text are the words you use as a link – they are the words you click to go to another page. For example, in the phrase "Check out our 12 Step Guide To Getting Customers Online to help grow your business," the "12 Step Guide To Getting Customers Online" is the anchor text. Make sure that your anchor text is related to the page you;re sending people to. If we labelled the above "World's Best Grilled Cheese Sandwich" and you went taken to a page about getting customers online, you'd be upset. Avoid the confusion and sending your readers on a wild goose chase by using proper labels.
3) Place Relevant Keywords Near Anchor Text
Anchor text is important, especially because search engines analyze the words around the link. Try and surround the anchor text with relevant keywords to place an emphasis on your internal links, and ensure search engines understand what your link is about. For example we might say: "Use our SEO guide to Focus on Internal Link Building and get customers online!" Notice how "SEO guide" is placed before and "get customers online" is after – both are important keyword phrases for our blog. 
How To Link Build For Authority
Internal links provide a great opportunity to create authority – the equivalence of "online street cred" – for a subject. They tell search engines which pages on your site that are important, and thus which ones should be given the most attention.
3 Easy Steps To Link Build For Authority
1) Link To The Same Page Consistently
The more you link to a page or post, the more you tell Google that it's the most important page on your website. Make sure that the pages you are linking to are consistent with the ones you want to show up in search results. For example, it may be your "10 Step Guide To Yoga For Beginners," or in our case, it's our "12 Step Guide To Getting Customers Online." 
2) Link To Strong Pages
If you receive inbound links to a certain page from sites with high authority (aka someone important links to your blog post), make sure that you create internal links to those pages! This will help you take advantage of the "SEO juice" provided by that link to increase the rank of other pages on your site. It's like a waterfall effect – if you get a huge surge of rain, you can divert the extra flow of water to different streams to hydrate your farm.
TIP: You can also internally link from stronger pages to weaker ones to increase the rank of the weaker pages. It's the same as the phrase – "when the tide rises, the ships rise together" – except the tide is your blog, and the ships are your blog posts. 
3) Place A Call to Action (CTA) On Your Strongest Pages
What do you want people to do when they read your blog? Sign up via email to recieve a free guide, read another article, play a game, write a review, etc… Whatever it is, encourage them to do that with a related CTA (a message for your potential client or customer to do something). If you're constantly sending people to a page and it doesn't include a related call to action, then you are missing an opportunity to grow your business.
Now that you understand how to link build internally, we're going to show you how to use inbound and outbound links in Step 5b to increase your authority and improve your ranking in search results. 
New to Spokal? This is part of our 12 Steps To Getting Customers Online guide. Feel free to check it out and let us know what you think.