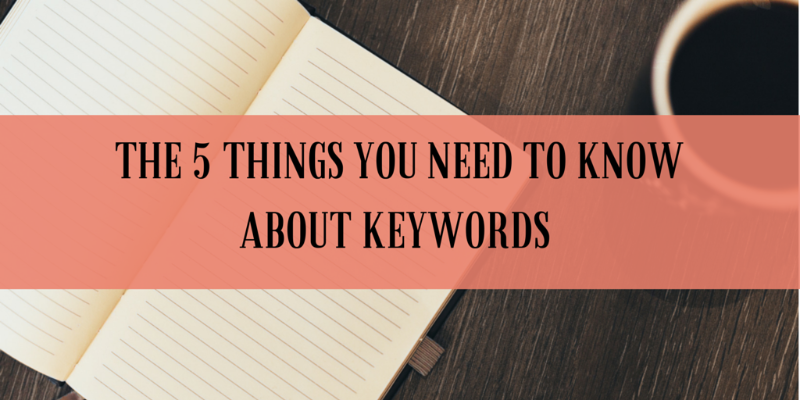 There are a lot of questions that come to mind when we talk about keywords. How should we use them? Where should they be placed? What's too much and/or too little? Are long-tail keywords or short term ones more effective? Does Google even take them into consideration anymore?
If you're new to the content marketing world, or just trying to keep up with the latest updates, you're probably going to want to get the skinny on keywords and, as is natural, query some of those questions. What you'll find is a whole bunch of conflicting advice. Some will tell you that keywords are obsolete, while others will tell you that they're still as important as ever.
And, with Google constantly updating their algorithms, most of these results are undoubtedly outdated too.
It's a little frustrating, to say the least.
What's more frustrating is that keywords aren't all that complicated. In fact, keywords make more sense now than they ever have before.
Here's the 5 things you need to know about keywords.
1. SEO Is Not Dead, Nor Will It Ever Be.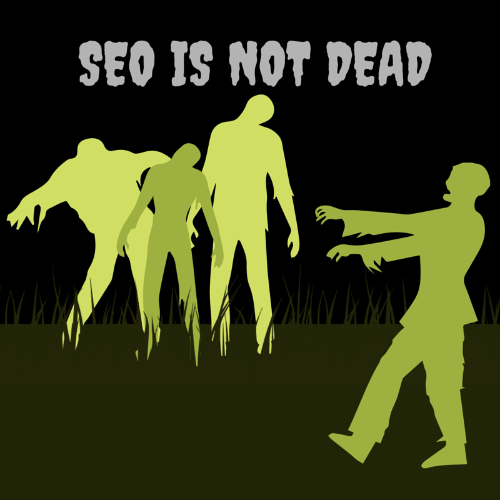 First, let's address the elephant in the room. It's the million dollar question that everyone who has any connection to internet marketing has asked – or has been asked – at one point in their careers: Is SEO dead?
The short and simple answer is: No. SEO is not, nor will it ever be, dead.
Sure, it's changed and evolved to a place that's almost unrecognizable from what it started off being, but it's definitely not dead.
Why? Well, let's just think about how the internet functions for a second.
The internet is a huge pile of information, and it's only growing. According to Google's CEO Erik Schmidt, "every two days now we create as much information as we did from the dawn of civilization up until 2003" (source). That's a lot of information, and what do you do when you have a lot of anything? You organize it so that you can easily find everything, right? (Well, that's what we should be doing anyways)
The need to get this information organized and easy to access meant that search engines had to create an algorithm that was able to automatically rank, categorize and update all of this information almost instantaneously.
To do this, Google looks at a ton of different factors, and one of those factors is keywords.
The words in a piece of content tell search engines what the content is about, so the search engine bots use this information to help them better categorize and rank content so that when users search for information on the internet, they'll get relevant results.
2. Placement Means More Than Frequency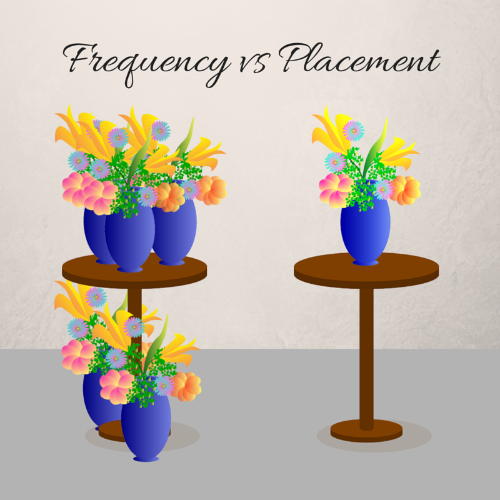 There are tons of factors that help Google rank your content appropriately, and keywords have become less and less powerful in that regards. In particular, keyword stuffing is a big no-no. Nowadays, it's not about how much you have, but how you use it.
This means that it's the placement of your keywords that matters far more than their frequency. For example, placing the keyword "smartphone repair store" in your title tag of your site and in your headers is much more important than stuffing it 5 times into the body of your blog.
However, while it's important to still have keywords in the description for your company in high-priority areas such as the meta-data and header, you shouldn't necessarily focus on only one specific keyword or phrase. Why? Well, Google now looks for context, rather than specificity.
3. Think Context, Not Specificity
Did you know that Google uses synonyms instead of keywords to derive meaning for up to up to 70 percent of searches? Well, it's true!
Google no longer pulls out specific keywords and matches them to your user queries. So if you think that you can just put a few keywords in there and Google will take you at your word, then you've another thing coming.
The reality is that keyword specificity is dying dead, and in its place is a system that can gather meaning from the context of your website.
That means it doesn't matter that you used the phrase "smartphone repair store" exactly XYZ amount of times throughout your website. Technically, you could use "phone repair shop," "phone fixing services" and "smartphone specialists" on a variety of different pages and Google can still, theoretically, categorize and rank you for the exact same category.
Therefore, it's more vital to optimize your site for a specific meaning rather than a specific phrase, and the content that you create should relate to that meaning. When you're creating content, ask yourself:
What kind of language would my customers use to search for this post and what questions would they like answered
4. Semantic Search Is in Full Effect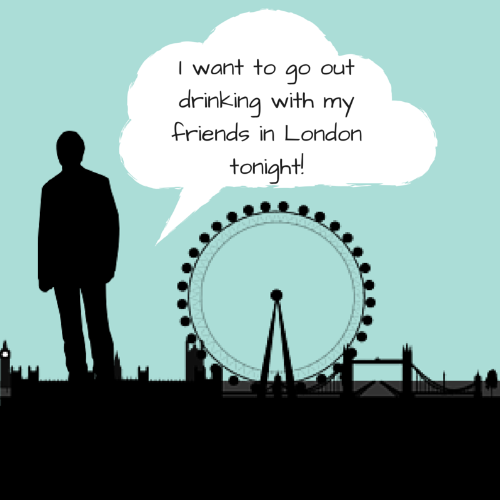 The Semantic Search update was released as a part of the Hummingbird update back in 2013. According to Search Engine Land, semantic search is defined as:
"search systems that consider various points including the context of the search, location, intent, variation of words, synonyms, generalised and specialised queries, concept matching and natural language queries to provide the most relevant search results"
What this means is that Google derives meaning from users search. So for example, if a user queries the search term, "cheap bar in London" the results would bring up any sites that contained the words "cheap" "bar" or "London". By dissecting the phrase and searching for the keywords rather than the meaning, the search engines could give you anything from bars in London to cheap bars in general. However, with semantic search, the search engine interprets what the user is looking for (in this case, an inexpensive bar in the London vicinity). Google will therefore provide the user with results that match the user's meaning rather than what keywords they specifically used. This means that so as long as the content on your website makes it appear that you are an inexpensive bar and as long as your location is listed as near London, you could show up in the results — even if you don't have that exact phrase on your site.
5. Keywords Help You Stay Relevant
One of the most over-used pieces of advice in the content marketing world is "be relevant". You've probably heard it before, but I'll say it again here. Relevancy is key, and keywords keep you relevant. By targeting a general (remember: it doesn't have to be specific) keyword or phrase for your site, you're ensuring that both search engines and people can find your content because you've ensured that the text that you're providing makes that clear.
Conclusion
With the ever-increasing complexity of the internet comes an ever-increasing complexity with regards SEO. However, keywords are still relevant, important and necessary for an online business. Thing have just changed a little bit!
Need help with your inbound marketing?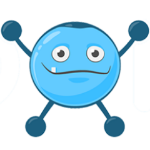 That's what we're here for. We'll send you some awesome actionable tips!