I have a bit of a confession to make: When I started at Spokal I didn't even know the basics of SEO.
Hey don't run away so quickly!
Let me explain: Before Spokal, I wrote for a number of other online blogs, but I always had editors who would insist on handling all of the SEO work.
But then, suddenly, I became my own editor and I knew I had to step up my game.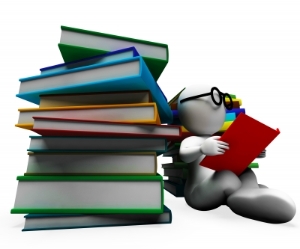 I knew that I had to learn, and that I had to learn fast.
To my relief, I had the Spokal editor with its real time SEO advice prompting me to make changes that would help to make sure the blog was optimized for search engines.
This allowed me to learn the general basics very quickly.
But it wasn't enough for me (because I'm an over-achiever and that's how we roll).
So with true journalistic-inquisitiveness, I also went a step further and learnt the what, where, why, when and who of SEO with my own research.
And tada!
After about a month of continuously writing and researching hours a days, 5 days a week, I was confident that I had more than just the basics of SEO all figured out.
But looking back on those days, I realize now that what really struck me was that with just the basics of SEO I could write effectively for an entire month.
And it's those basics that the foundation of the rest of my SEO knowledge is based on.
Knowing the Basics of SEO is Mandatory for Effective Online Marketing
You can't just skirt by without it.
But don't freak out just yet!
As you have read, I quickly discovered that with just the absolute basic understanding of SEO, you can get by just fine.
You don't need to be an SEO genius.
You don't need to be a content marketer.
You don't need to be an up-and-coming millennial super-whizz.
You just need to read this blog post where I outline the absolutely crucial basics of SEO that you need to know to get by.
And honestly, the rest will come in time!
#1: What is SEO?
There's no use launching into the basics of on-page SEO until we figure out what SEO exactly is.
First, SEO stands for "Search Engine Optimisation".
SEO is the process of making certain changes to your website and webpages so that it will naturally become more visible to internet users searching through search engines.
The higher you rank in search engines, the better your business will likely do.
Optimizing your page to the best of your abilities to help you with rank highly in the search engines, is key to effective online marketing.
Because even if you've got the best, most relevant, most well-researched , beautifully articulated and interesting blog around – No one will read it if they can't find it.
So how do you optimize your websites or webpages?
#2: Keywords
You've probably heard of "keywords" before, even if you're not sure what they are or how they actually work.
Don't worry: Not many people do.
When I first heard of the term I was transported back to my secondary school history book days where the "keywords" would be highlighted for easier recollection.
Which, in fairness, isn't too far away from what SEO keywords are.
Keywords (or keyphrases) are words (or a string of words) that help summarize what the content of your website or webpage is about.
For example, the keyphrase of this blog is very simply "Basics of SEO".
Why?
Well, if I were to search for something on the basics of SEO, I would search the words "basics of SEO". Simple!
Ok, so I did a little bit of research too.
First, I went on to BuzzSumo and searched my choice of keyword and checked out the competition.
Also, Spokal has a Keyword Research feature that has been prodding me to write something on this topic for a while now. (Thank you for keeping me focused Spokal!)
#3: <title> Title Tags </title>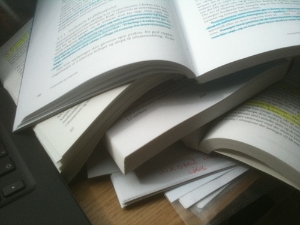 If you're writing an essay, usually the title of it will contain the main idea of the essay, right?
Well, the same thing goes for Title Tags for your blogs and webpages.
Title tags, or the words that go between the <title> </title> tags, help search engines figure out what you're page is about.
That means you should include keywords or phrases that tell them what it's about.
For example, I've included my keyphrase "The Basics of SEO" in my title tag.
As a guide, title tags shouldn't be over 64 characters long, as the rest will be cut off. If it does exceed 64 characters, make sure your keywords aren't the ones that are being cut off.
However, it's not that easy. The number of characters that can be used change depending on the actual size of the letters.
Narrow letters (i, l, t, j) take up less space = More characters can be used.
Caps locks (CAPS LOCK) take up more space = Less characters can be used.
In the example below we see what happens to a title that gets cut-off at only 57 characters.

Like I said, 64 characters is sometimes too much depending on the letters in your title.
But not to worry: If in doubt, test out your title with Moz's Tag Preview Tool (just make sure you ignore the accompanying blog post on using pipes in titles, that's a long outdated practice).
Always spend time carefully crafting just the right title that includes your main keyword(s) but that also sounds natural and informative.
Don't stuff keywords in there. Google hates that and will rank you lower if it's discovered.
#4: Meta Descriptions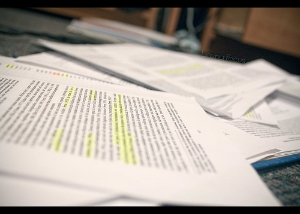 Let's go back to my essay analogy:
When you're writing the first paragraph of an essay, what are you supposed to include?
A topic sentence.
Think of your meta description like your blog's topic sentence.
It should describe, inform and focus your audience on what you'll be talking about in the rest of your essay blog.
Meta descriptions don't help you rank any higher with Google anymore, but they do encourage people to choose to click into your site or not.
Meta description should be well written, informative and approximately 156 characters long.
If you're not sure how you're meta description will look, you can preview it using SEOmofo's Snippet Optimizer Tool.
I know I don't have to say this to all you lovely people, but I'm still going to just in case: Don't stuff keywords into your meta description. Google knows and understands all. You'll be whooshed to page 50+ before you know it.
#5: <H1> Heading Tags <H1>
This one I only figured out for myself more recently. (See, didn't I say the rest would come as you keep producing content?)
There are different "levels" of headers. Think of them as: Big, Medium and Small Headers.
Try to choose only three different styles and sizes to use consistently (there are plenty to choose from). If you're with Spokal you'll have noticed that there are only three choices and this is to ensure that you are being consistent in your style and size of headings.
You should try to use you Headings (or H tags) in strategic ways:
H1 tag: The Ultimate Guide to the Basics of SEO
H2 tag: The Moderate Guide to the Basics of SEO
H3 tag: The Mini Guide to the Basics of SEO
For your H1 tag (your large heading) try and include your keyword/phrase. Ideally, you should only have one H1 tag on your page to help Google know what your page is about.
Use H2 and H3 tags to organize the rest of your blog in a logical way. H2 is your "medium" tag, where H3 is your "small" tag.
#6: Content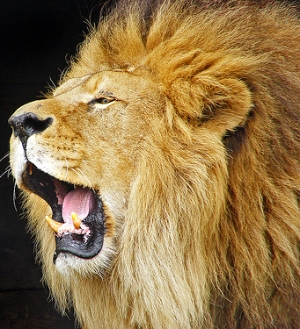 Content is king.
Without the king, we'd be lost.
No one wants that!
Ever since Google's Panda algorithm hit the ground running, you can no longer get away with thin content.
Not that you really should have been doing this anyway.
Creating new, unique, evergreen and engaging content should be where your priorities lie, not only to improve your standing with SEO but because it's good business practice.
And this is key: Content should be written by people for people.
SEO comes second (ok, it's a pretty close second).
All this means for you is that you write like you normally would, but you just keep your content focused by trying to insert your keywords and phrases when it's appropriate and natural to do.
Keyword stuffing is deader than the Walkers that grace our screens when The Walking Dead season starts back.
Panda works on a semantic indexing algorithm which means that it looks at natural sounding and unique writing (don't copy from elsewhere) with more favour then other less then ethical practices, say… Keyword stuffing.
And last (but far from least), don't forget to keep in mind what you want to achieve through your content.
Do you want to provide your customers with valuable insights that will make them want to stay subscribed to you?
Do you want to increase leads?
Do you want to be considered a thought leader in your industry?
Whatever your goal, make sure that your content is working towards achieving it.
#7: Mobile Device Optimization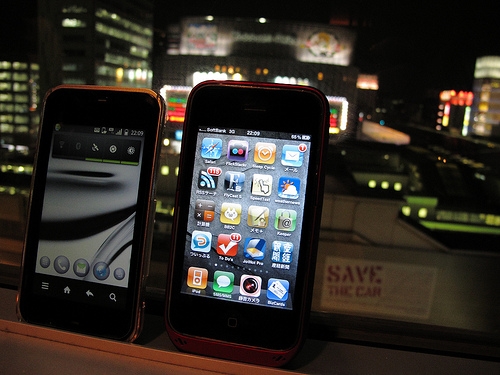 This might be moving away from basics, but it's becoming more basic as times move on, so I'm going to include it in my round-up.
The days of having access to the internet through just one desktop computer for the entire household are long gone.
Now, we have laptops, phones, tablets. They say that the average household has over 24 electronic gadgets, and I'm betting that almost half of them have access to the internet.
The best way to achieve mobile device optimization is by looking for a responsive version of your site that will automatically resize itself depending on what device is being used to look at it.
#8: Optimize Your Images
Alt Tags
Don't make the same newbie mistake that I did and leave the Alt Tags of your photos blank because you can't see them.
BIG mistake.
Alt Tags are descriptions of the image that will tell Google's crawlers what the image is of (I know they're called spiders/crawlers, but they can't actually see). By including a description of the image the crawlers will index your images accordingly.
To include it, you simply add alt="this is your alt text" to your image tag.
Size Matters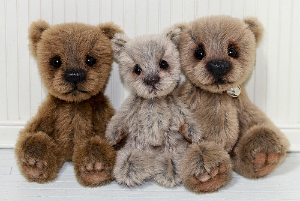 Don't forget to optimize the image size so that it doesn't affect the loading times of your page.
Bigger images take longer to upload, and don't add any extra value to your content. To optimize your images, you can use the Image Optimizer.
Get these basics of SEO down and nothing can stop you from effective online content marketing, newbie or not!