Content marketing isn't a joke.
It has changed lives. Saved businesses from bankruptcy. Built million dollar companies.
Okay, so why are we talking about it?
Proof.
Content marketing isn't just for brands like Red Bull and Nike. Small business owners like you are using it every day to grow their sales. Here are some of the most powerful content marketing examples done by small businesses.
Maybe you could be next?
(If you're thinking, "Hold on Alexandra, what's content marketing? How is it related to inbound marketing?" Check out these posts by KISSmetrics and the Content Marketing Institute – they'll answer your q's.)
1) $87 Million Paycheck
Father and son grew their electronics store, Magnolia, to the point where it was acquired by Best Buy for $87 million.

Why?
Content marketing.
The family opened Magnolia in 1954 as a photography store. Then they started selling electronics. They needed customers, but couldn't afford traditional advertising.
A fellow named Roger Parker had an idea. With his help, they launched the "Buyer's Guide Place," a mini-magazine that educated shoppers on electronics: how to buy them, what to look for, what to splurge on and what to avoid. Like a blog, it highlighted their philosophy, their team and why they did what they did.
After 4 decades of maintaining sales, within 18 months the Buyer's Guide Place transformed their business.
They expanded throughout Washington, Oregon and California.
Magnolia sold to Best Buy several years later for $87 million.
2) From A Taxi Dispatcher To Being Bigger Than Estee Lauder
Lauren Luke went from being a taxi cab dispatcher in England to building a brand bigger than beauty giant Estee Lauder.
Why?
You get the idea.
In 2007 Lauren wanted to subsidize her day job, so she started selling make-up on eBay.
It took a few months of saving up to get enough money together to buy my first selection of stock. I can remember how hard it was to part with my savings and I wondered if the risk was worth it. – Lauren Luke
To increase sales, Lauren created "how to" videos and posted them online.
Those videos not only made her bigger than Estee Lauder on YouTube, they sparked the launch of her own make-up company, By Lauren Luke, which is distributed by one of the most luxurious names in the industry, Sephora.
Lauren stopped dispatching cabs and became a successful business owner.
She never spent a penny on traditional marketing.
3) Grew 50% in 120 Days
Good Greens grew their sales to $50,000/month by reaching out to bloggers.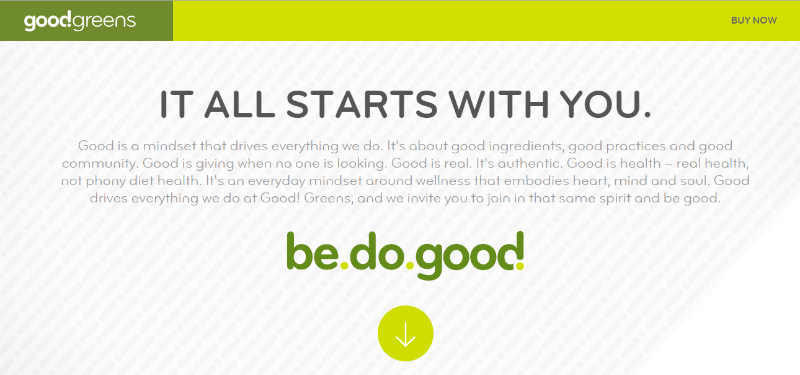 Good Greens was founded by Keith Pabley in 2011 when he was working with a physician to improve his practice. Keith discovered that the healthy bars the physician was recommending tasted awful, but they couldn't find ones that didn't.
So he created Good Greens Bars – gluten free, dairy free, natural super bars with 40 antioxidants and 3 probiotics.
Pabley didn't have a large marketing budget. Instead, he build relationships with local bloggers to increase the number of reviews, mentions and search engine results for Good Greens.
3 of their flavours became the No. 1, 2, and 3 selling bars in Cleveland.
His sales jumped 50% in 4 months.
Now Keith's bars are in over 1,200 stores.
4) From Surviving The Recession To Becoming A "Top 10 Brand"
Kinleigh Folkard & Hayward survived the housing recession to become one of the Top 10 Brands in the UK by launching a magazine.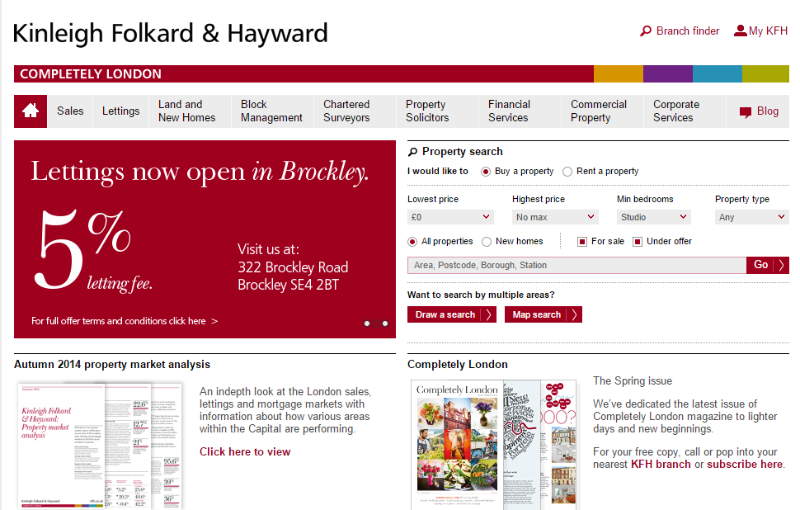 Kinleigh Folkard & Hayward is a real estate company. Not an easy thing to be in 2008 and 2009 when the market was crashing and their competitors were going belly up.
So they launched a high-end magazine, The Completely London, to establish themselves as an authority. The magazine showcased houses and educated people on the market, among other things. The high quality feel and content restored faith in their clients, and brought them new ones.
It revitalized their company, turning them into an industry leader.
Last year The Completely London was named one of the top 10 brands in the UK.
5) 12,000 Customers In 2 Days
DollarShaveClub spent $4,500 on a video that got them 9.5 million views, 23,000 followers on Twitter and 76,000 Facebok fans. Oh, and 12,000 new customers in 2 days.
Founded in April 2011 by comedian Michael Dubin and businessman Mark Levine, DollarShaveClub sells quality no-name razors for less than the cost of brand razors, but with high-end customer service and packaging.
There are competing against Gillette and Schick.
With no employees and a small budget, their video helped them attract 12,000 new customers in 2 days. Now they have a team of 20+ in California.
DollarShaveClub went on to raise $10.8 million in financing.
6) Built A Chicago Legend – Gets 93% of Sales Without A Storefront
Foiled Cupcakes never had a storefront, but they surpassed their revenue goals by 600% because they delivered amazing service on Twitter and blogged religiously.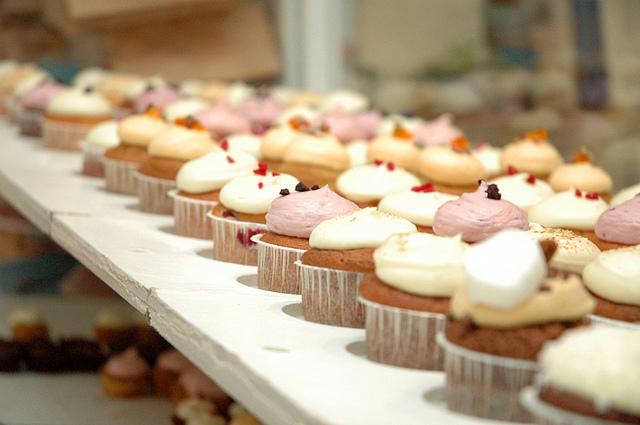 Mari Luangrath started her cupcake online ordering business in 2009.
But she had a problem. Her website didn't work – for the first 6 weeks no one could order cupcakes.
Instead of taking the loss, she went to Twitter and started chatting.
They grew from 0 customers to 2,200 targeted followers in less than 6 weeks, attracted national press and beat their sales targets by 600%!
Mari and Foiled Cupcakes became a Chicago legend.
7) Million $ Yoga Chain
CorePower became the largest yoga chain in the USA using word of mouth tactics.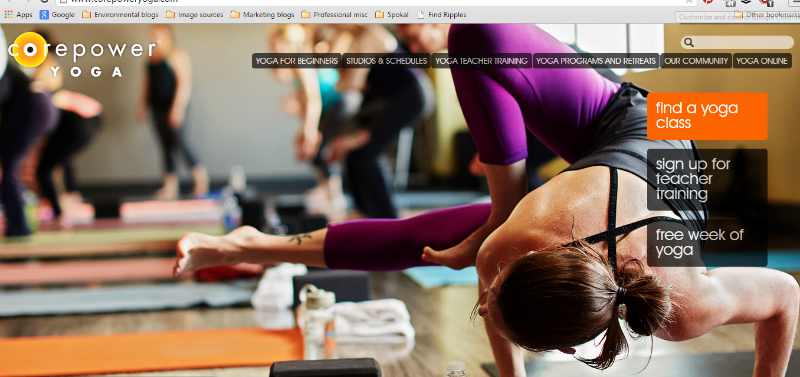 Trevor Tice started his health and fitness company, CorePower, in Denver in 2002.
Instead of using TV and print ads, Trevor used social networks to build awareness and establish relationships with his customers. He also offered his classes online.
It worked.
By 2007 his sales were $6.5 million. By 2010, they were $23 million. By 2011, he had 55 locations and a plan to open 100 more by 2016.
CorePower is now the largest yoga chain in the USA.
8) Drop Out Creates Fastest Growing Ice Cream Brand
Jeni Britton Bauer went from making ice cream in her kitchen to creating one of the fastest growing ice cream brands.
Jeni dropped out of art studies to follow her culinary dreams.
She opened her store "Jeni's Splendid Ice Creams" in Ohio. Sales were steady, but not enough to retire on.
Almost 9 years later she published a recipe book, "Jeni's Splendid Ice Creams At Home." It became a New York Times best-seller, fueling her growth and making her one of the fastest growing ice cream brands.
Jeni now has 9 stores and her ice cream is in over 700 grocery locations.
9) 2 Million Customers In 3 Years
Mint.com was the first company to create infographics to attract customers on a mass scale – that resulted in 2 million customers within 3 years.
Aaron Patzer launched Mint.com in 2006 as a better way to manage your personal finances online. He was competing against established banks with huge pockets.
By focusing on blog posts, slideshows, videos and infographics, Aaron grew Mint.com to 100,000 accounts in 2007, 600,000 in 2008 and almost 2 million in 2009, becoming the largest player in the personal financial aggregation market.
Three years after he launched, Mint.com sold to Intuit for $170 million.
Today they have over 10 million customers, track more than $80 billion in credit and debit transactions and nearly $1 trillion in loans and assets.
10) Avoided Closure + Succeeded Selling Luxury During The Recession
River Pools and Spas avoided going out of business selling pools during the recession by cutting their traditional marketing budget and focusing on inbound marketing.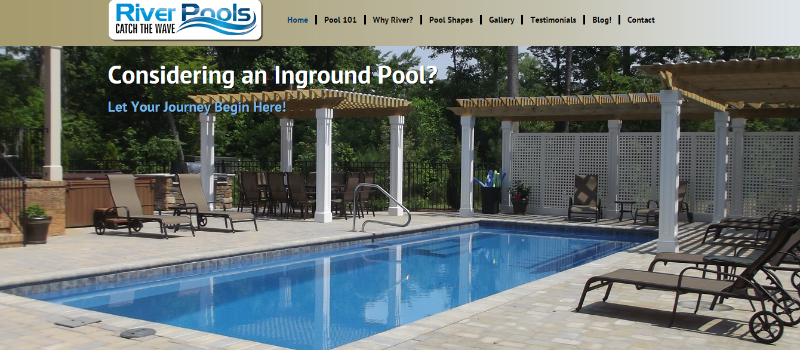 Business owner Marcus Sheridan had a challenge – who buys pools in an economic crisis?
He realized he needed to become the thought leader for the "inground swimming pool industry," so he started creating and distributing content.
His budget went from $150,000 on radio ads, the Yellow Pages and direct mail to $50,000 on inbound marketing. While many of his competitors were suffering losses and going out of business, his website traffic increased 300-400% and his leads increased over 400%.
River Pools and Spas had their best year ever.
11) When A $50,000 TV Infomercial Fails…A $500 Online Video Wins
Orabrush had been around for 10 years, begging dentists and retailers to carry their products with limited success – they took off after they launched a $500 video.

Orabrush sells tongue cleaners.
Tongue cleaners are not sexy.
Orabrush invested in TV advertising and traditional marketing, but weren't getting any traction.
They realized they could create humour around their brand, so they spent $500 on a "Bad Breath Test" video that promoted their tongue cleaner.
They posted it on YouTube.
The Orabrush channel has had over 40 million views, and helped them attract 340,000+ Facebook fans and 5,000+ Twitter followers.
After 10 years, major drugstore chains finally carry Orabrush.
Conclusion
Content marketing isn't a joke.
And it isn't new.
John Deere started content marketing in 1885 with The Furrow Magazine to educate farmers on new technology, and how they could be better business owners.
Over 100 years later, The Furrow has 1.5 million copies in circulation in 40 counties and John Deere is still a market leader.
So, are you convinced that content marketing works? Have we missed your favourite small business content marketing example?
BONUS
More Content Marketing Examples + Studies
If you want to learn more about content marketing, here's a collection of blog posts, ebooks and videos for you to read, watch and enjoy.
Heard on Twitter…