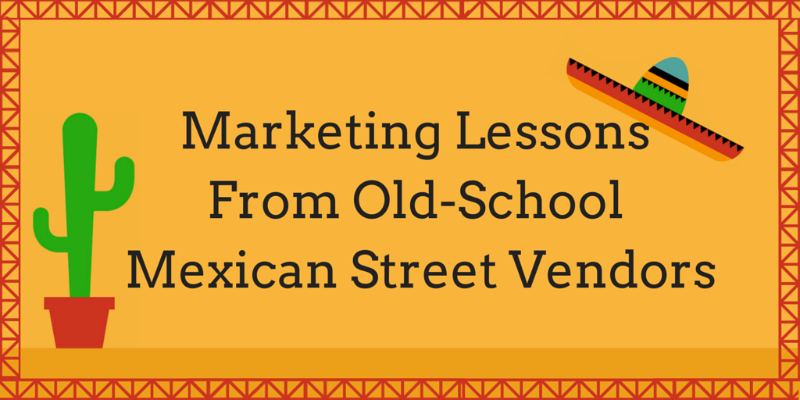 The hustle and bustle of a Mexican marketplace fills my ears. Spicy incense and exotic scents tingle my nose. Colorful walls, bright bunting, patterned ponchos, and animated faces crowd my vision. All along the side of the street, different stalls have been erected, with their products prominently on display for passer-byes to admire.
This is a Mexican street market.
As I squeeze through a local family of 3 generations, who have no doubt come to this very market every Sunday for the past 100 years or so, I realize that every one of these stalls' vendors have their sights set on me.
Me, and every other pale-skinned, short-wearing (it's April, and everyone else is wearing jeans) and big eyed tourists that roam these narrow streets.
We are their target audience. We are their subsistence.
And they have work to do.
At first, I don't like their hard selling. It reminds me too much of my experiences in certain European cities, where vendors would call out to you aggressively, refusing to take your "nos" and head shakes seriously, and even sometimes going as far as following you down the street, and forcing their products on your body, before demanding payment for a product you didn't even want in the first place.
Not exactly the makings of a great shopping experience.
So as the Mexican street vendors called out: "seniorita, this is one of a kind," "only 120 pesos, for you," and "you won't find the likes of this anywhere else" and my inner monologue rallied at them, asking them to back off and let me peruse at my own leisure. "I'm used to being left to my own devices in stores, I don't need a salesperson jamming their products down my throat!" I cry silently to myself.
But my outer monologue simply says "no, gracias".
30 minutes later and the scene has changed. Their hard-selling no long bothered me. In fact, when a vendor didn't try to sell to me, I started to quietly judge their lack of hustle.
By the end of the day, I'm leaving the market with a handful of goodies that I was completely satisfied with.
It was, for all intents and purposes, one of the most satisfying shopping experiences I've ever had. And, of course, that got me thinking: Why didn't the hard selling bother me? What was it about one stall that caught my attention that the others were missing? Why could one vendor lure me in to their stalls, where others failed?
And, most importantly: What can I, as a modern marketer, learn from these old-school Mexican street vendors?
Lesson #1: Stand Out From The Crowd With Original Products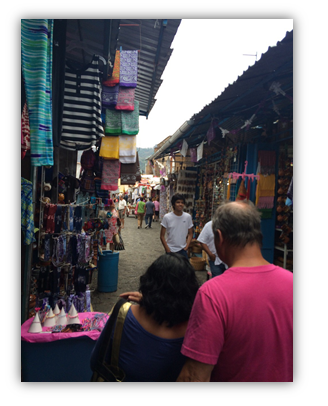 The first thing that I noticed was that several of the stalls had the exact same products. Clearly, a lot of the vendors were all sourcing the same ol' junk from the same ol' wholesaler. For me, as a consumer, this screamed lazy and it tarnished their credibility. I didn't trust that what they had to offer me was going to be high-quality, because, well, they hadn't put much work into it, had they?
But worse, I started to filter these stalls out. If there are 1,000s of stalls, and I only have one set of eyes, I have to have some kind of process to distinguish which ones were worth my time, and which ones weren't, right? The stalls with the copy-cat products were the first to go.
My eyes started to scan past them faster than a banner ad, searching for something that's worthwhile. Something new. Something original.
The lesson here is obvious: Unique stands out from the crowd. Don't bore your audience with regurgitated products/services/content. Be original and this will build up your credibility, your consumer's will trust you more, and, most importantly: They won't block you out.
Lesson #2: Don't Chase After Unqualified Leads
When I first arrived in Mexico, vendors kept trying to sell me hats. It was overcast most of the time, and I was working most days anyways, so I wasn't interested.
However, one very sunny day when I was sipping my coffee in the back garden, checking my emails, I realized that my scalp was burnt. Looks like the sun had managed to burn my fair skin, regardless of cloud coverage.
And so I gave in and bought a nice big floppy hat.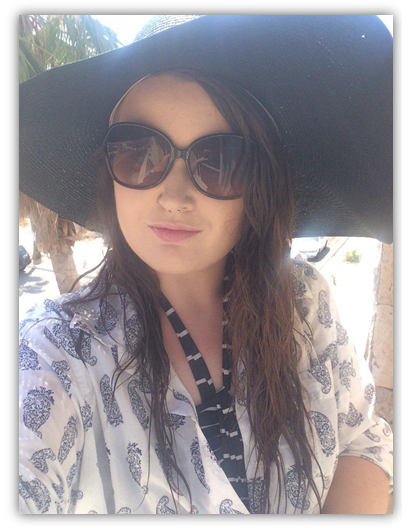 And you know what?
The Mexican street vendors selling hats, stopped trying to sell me hats.
Why? Well, I was already wearing one. And, the last time I checked, I only had one head!
This was by far my favorite practice at the markets: The Mexican vendors only sold to you if they saw that their product was something that you actually needed. If you're selling a product or service, you better make sure that your lead is actually in need of it.
"A lead in need, is a lead indeed!" (Tweet this!)
Lesson #3: When A Lead's Interest Is Peaked, Nurture It
When perusing a market, we all poke and prod at a variety of different products. Sometimes we're genuinely interested, at other times (or, in my case, most of the time) we're just mindlessly drawn to the colors and patterns. You know, like crows. Or babies. Or crow babies.
Anyways, Mexican markets are no different.
People poke and prod at products all the time, and it doesn't necessarily mean that they're interested. In fact, there are so many people poking and prodding that a vendor would struggle to engage all of them, no matter how hard they tried.
And that's where the vendors' ability to identify interested customers played a vital role in their success. Because the vendors didn't – and often, couldn't – approach every single person who approached their stalls, but instead only approach you if you had your eye on one particular product for over 15-30 seconds or so.
I know, it doesn't sound like a lot, but when there's tons of products in these stalls, and you've picked up one in particular and had it in your hand for longer than any others, it's a clear sign that there's something about it that has peaked your interest.
At this point, it's important to note that the vendors didn't name a price. No, they were much more subtle than that. Instead, they'd nurture the buyer's interest.
How?
Encourage Them To Try The Product/Service. In the Mexican markets, for example, this would be through allowing the customer to try the product on (if it's a piece of clothing), or to give out free samples (if it's food). For online marketing, we do this through free trials.
Give The Prospect More Information About The Product. Sometimes, I would pick up an item that I liked but I wasn't too sure if it was any good. The vendor would then give me a story about who made it, where it was from, what material is was made from etc.
Highlight The Absolute Best Parts Of The Product. Why should I buy this scarf, and not the one over there? I already like the scarf (my interest was clearly peaked) but what would make me love it?
Lesson #4: Build Trust With Your Prospects
We're always harping on about building a trusting relationship with our customers, but how many of us really go the extra mile? The Mexican vendors that won my money did, that's for sure.
For example, when we went to Taxco, which is a small town known for its cheap silver jewelry, my eye was drawn to this silver wraparound snake ring: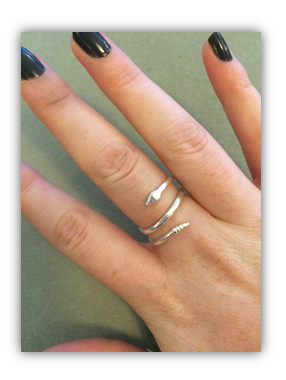 But I hesitated.
It was too cheap in my mind (shouldn't I be paying more than 200 pesos for a pure silver ring?). There were a lot of knock-offs in this city of silver, and I tend to be fiercely allergic to jewelry that isn't high-quality. I really didn't want to be duped into buying a crappy knock-off that would turn my finger green.
But, sure enough, the vendor came up to me and assured me of its authenticity by showing me his workshop, their prize-winning silver sculptures, and he even offered me a certificate of authenticity. Along with a shot of tequila. (Hey, if all else fails, get your customer drunk! This has that "wow" factor that really sticks with tourists too.)
By the end of my conversation, I was confident that if I were to make a purchase from him, that I would be buying a great product. Being reassured as I was meant that I ended up buying the ring and other trinkets too.
Conclusion
The more I learn about marketing, and the more I advance in my understanding of it, the more I realize that what's happened is that we've forgotten about the foundations that so much of what we know now are based upon.
We discuss "lead nurturing" as if it's a completely new concept; we write about building trust in so much detail as if we'd never heard of the concept before; we talk about creating unique and valuable products/services/content as if that hasn't been what we've been doing for hundreds, if not thousands, of years.
We, as a society, have always bought, sold and traded with one another. Sure, our methods have gotten more sophisticated with the rise of technology, but that doesn't mean that we should forget everything that we already knew.
No, you won't find the most up-to-date marketing methods and strategies at a Mexican marketplace. You won't even find a ATM, to be honest. But that doesn't mean that these marketplaces aren't places of abundant commerce. It may be a little rough around the edges, and often guided more by intuition than strategy, but you can't deny that it's effective.
If there's one thing we can learn from these Mexican vendors is that old-school not only still works, new-school can't exist without it.
Need help with your marketing?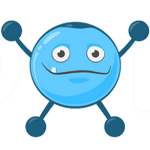 That's what we're here for. Get the latest posts straight to your inbox, along with a super useful small business pack to help your marketing out!