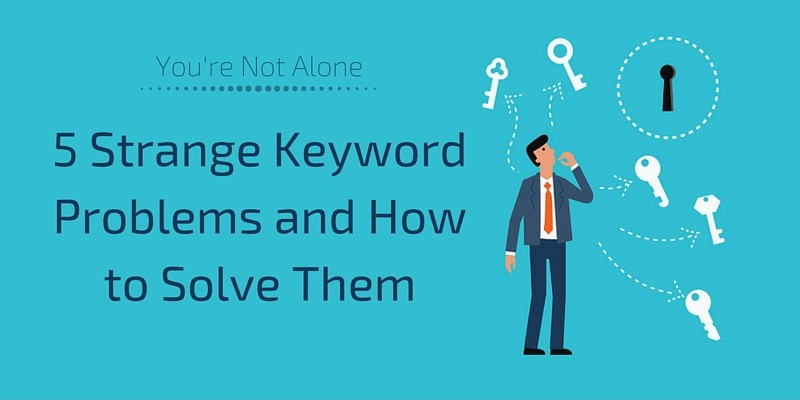 If you've ever felt like your keyword problems are completely unique and nothing on the Internet can help you, then you're not alone. Every business has its strange and unprecedented challenges that make inbound marketers pull their hair out and lose sleep at night.
It's okay – we are all losing our hair.
We could write a book on all of the peculiar instances and keyword conundrums that our clients have complained about, which has made us pros in coming up with solutions.
Here are a few keyword problems that we see on a regular basis and a few ideas to tackle them. By no means is this a complete list, but hopefully it gets your creative juices flowing.
1. Your Customers Have No Idea How to Spell Your Product
The best way to escape the snow is a Carribbean getaway.
The best way to escape the snow is a Caribbean getaway.
The best way to escape the snow is a Carribean getaway.
Master spellers might immediately pick the correct sentence, but most customers will search blindly without even attempting to be correct. The good news is that Google covers misspellings. 99% of the time Google will understand what people are actually searching for and populate the intended results. Unfortunately, not all of our website search widgets behave like Google, so you may struggle with on-site search queries as you build your history.
Start monitoring your site keywords to see where people could go wrong.
If you have a younger website then you might struggle to understand how visitors search your site. However, this also gives you a clean slate to start cleaning up messes. Do your customers know how to spell lingerie? Does your website show underwear and bras when someone searches that word instead of empty results? Start by monitoring what keywords talk customers to a "no results found page," and try to figure out what went wrong. Let your customers identify your keyword problems for you.
Make sure on site search results reflect the customer's intent.
Once you have your list, set up the proper redirects within your content. This may get a little manual at first, but once you have the main synonyms covered you should be okay. Wordstream offers a keyword tool to build out possible synonyms if you want to be proactive about building these redirects.
In the retail world, "plus size" can also be called extended sizes or special sizes. Those common alternatives would need to be accounted for in your on-site search.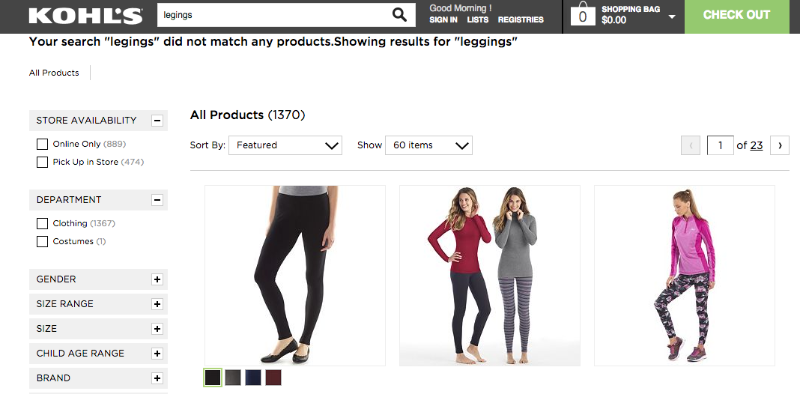 Remember that people search all sites like Google.
Google can handle long-tail keywords, but can your website? If a customer searches for "red shoes for the beach" they will expect red flip-flops. For some basic site searches, the results include red dresses, all shoes, and beach towels. On-site search can't be perfected overnight, and you may need to work with your developer to make sure the right products or results show at least most of the time.
WordPress does a good job, but the best thing you can do to improve your searches today is to install a better search widget. Try out Relevanssi, which boasts better search results than traditional WordPress search. Mainly because it allows matching of "fuzzy" searches that aren't immediately obvious by highlighting alternatives.
While spelling and search is a problem that all websites have, your customers and how they misspell words are unique to you. While many tools can provide synonyms, it's up to you to monitor site search terms to quickly solve problems.
2. Your Industry Jargon Differs from Customer Searches
Doctors, we're talking to you.
It doesn't matter that you're a leading orthopedic surgeon in pelvic arthroplasty, you're still going to find traffic coming to your site on terms like "hip doctor," or "I need a new hip."
These keyword problems often present themselves in highly technical B2C businesses. Doctors can hardly limit their site content to "I'm a hip doctor. I'll fix your hip," but they can't do a deep dive into their services without losing most of their customers.
Or can they?
Look at your business sales funnel and ask, "what does my customer know?" for each step. Then you can create different levels of content based on their likelihood to convert.
First Step of the Sales Funnel: New Customer Engagement
The first thing you need to do is reel them in with local SEO. Make sure your Google My Business account is set up and start working with local publications to create inbound links related to your industry and geographic region. Focus on keywords like "hip surgeon Tulsa," or "Vancouver hip doctor" to tie your business to the area.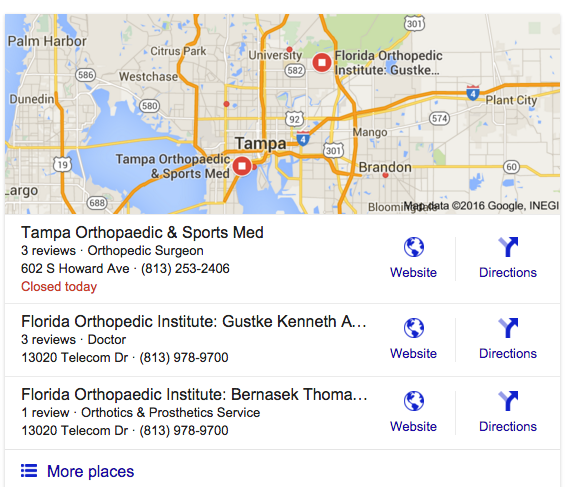 Second Step of the Funnel: Introducing Your Products and Services
Now that you're using low-jargon regional keywords to drive traffic to your website, create content that introduces basic technical terms to your audience.
What does my doctor mean when she says X?
Is X surgery different from Y procedure?
This content will also help with your long-tail keyword strategy, as these are the actual questions potential patients are thinking when faced with complex procedures.
Third Step of the Funnel: Authority Establishment in Industry
Now that you have beginner and intermediate keywords optimized on your site, it's time to focus on advanced jargon. Your third type of content should be expert-level blogs and journals. Write about your trials and successes and submit your findings across medical sites around the web. This establishes your name and brand as an authority in the industry, which will make new customers likelier to try you out. That is the final step of the sales funnel: customer conversion.
You don't have to be in the medical field to use convoluted jargon, but you do have to know your audience for any business. Build your content strategy around how customers think and search, and then work down the sales funnel answering questions along the way.
3. Your Key Products Have Double Meanings to the General Public
What would you say if our site started advertising pictures of women in thongs? Would you blush or wonder when we started selling shoes?
While most Internet users laugh at the difference between flip-flops and thongs, these differences can be major headaches for the footwear industry.
Even if your campaign doesn't confuse audience, you can find yourself ranking for unwanted words through accidental popularity of a certain page.
In SEM campaigns, setting negative keywords is easy. Anyone can create a "do not serve" list and move on. This luxury has been the envy of SEOs for years (or at least since 2008). However, just because you lack a tool doesn't mean you can't utilize negative paid search keywords in your Inbound strategy.
Create your own set of internal negative words and phrases.
If you don't have a paid search campaign running along your organic plan, it might still be worth signing up for Google Adwords to take advantage of their negative keywords suggestions. Once you have a strong list, make sure your internal writing and editing team knows exactly what words to avoid.
Understand which words and phrases confuse your audience.
Let's say a business is driving a considerable amount of flip-flop sales from the term "thongs," even though half of the traffic is looking for lingerie. Create a rule in your style guide to alternate the terms in your writing whenever the topic comes up. For example:
No trip to the beach is complete without a comfy pair of flip-flops! These casual shoes, also called thongs in some regions, make it easy to slip from the sand to the shops in one easy move.
Google's algorithm is getting better every year at understanding customer intent. So the more you explain that you're selling the shoe version of thong, the less likely you are to pull low-quality traffic.
4. Your Business Competes with Companies of the Same Name but Different Industries
Very few people have positive thoughts about Fannie Mae, the mortgage company that became a household name in the economic crisis of 2008. The name is so recognizable and disliked that Internet users tend to be confused when Fannie May, a chocolate sub-business of 1800-Flowers, advertises its sales.

As long as your competitor is in the news, this will be a continuous problem for you; however, the solution is easy: first retool your focus onto the product, and then focus on long-tail keywords on the non-brand level.
In the case of Fannie May, their main highlights are milk chocolate Pixies and white chocolate Trinidads. These products are all over their website and even paired with their own label coffee. Fannie May wants customers to focus on these chocolates for gift-giving, which will bring customers back when they can't find them anywhere else. Their brand isn't unique, but their products are. By optimizing for the terms Pixies and Trinidads, they're able to crave out their own low-demand niche instead of fighting the mortgage company.
Visitors to the Fannie May website will also notice the long-tail keywords used to describe their products. They focus on general terms like Chocolate covered strawberries, but also Champagne Celebration Chocolate Dipped Strawberries.
Fannie May is fighting an uphill battle for name recognition against a household name. Their solution needs to involve driving new customers through these long-term keywords. After the initial purchase, it's up to the chocolate makers to create an amazing product that keeps customers coming back and talking about those Pixies.
5. Your Business Competes with Companies of the Same Name and Industry
There's a scene from The Office where Michael Scott tries to order pizza for his staff:
Michael: Guess who just ordered from your favorite pizza place, Alfredo's!
Kevin: Wait. Alfredo's Pizza Cafe? Or Pizza By Alfredo?
Both places have essentially the same name, offer the same product, sell it at the same price, and operate in the same geographical region. While the quality of one pizza might be superior to another, that's not enough to keep customers from confusing the two.
This is more common than you think.
When this challenge was posed to Sarah Bird at Moz, her response was to look into who has the trademark and who was using the name or branding first. Newer businesses might decide to rebrand, while old companies have the ability to dig in their heels and file a trademark complaint.
However, if you lack the resources (or energy) to incite a full legal battle over your name, you may be able to beat out your competition – at least on Bing and Yahoo.
A few years ago, Bing started adding an "Official Site" label to sites like Macys.com in an effort to differentiate these results from low-quality imitation sites like coupons.macys.com.
Websites have no control over how Bing assigns the official site label, but most high-performing brands stand a chance at receiving the name. This means that killing your competition all comes back to the basics: have a well-designed site with informative content. If you have a strong inbound marketing strategy, the search engines will receive more and more signals that your site is better and the optimal one to show.
This is another instance where local SEO and customer engagement help. By asking customers to review your brand on Yelp and Google, you're setting yourself apart from the same-name competitor and proving that you're the better pizza place.
There's No Keyword Problem that's too Weird to Solve
We all have 99 keyword problems that are unique to our business, but the state of your rankings could be far worse that it is.
At least you're not a chocolate company that gets confused for a mortgage lender.
At least you're not shoe store that has underwear customers.
It's time to start viewing your keyword challenges with a glass half-full mentality. Start by isolating the problem and use these examples to build a strategy around it. You can't fix everything overnight, but you can take a few steps today to move forward.