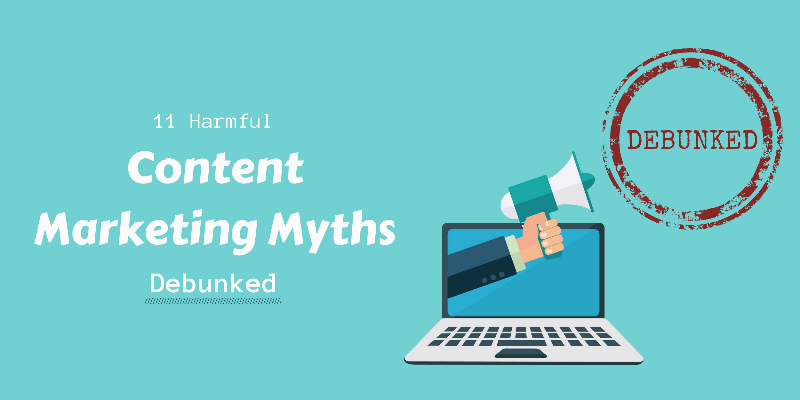 There's a lot of content marketing myths circulating the web and sometimes it's hard to tell the difference between what's real and what's fiction.
But finding out the facts is crucial to business.
Why?
Because working off of incorrect information is just asking for trouble.
It's like punishing a dog for eating a kid's homework. We all know the dog didn't eat the homework. Dogs don't even like paper!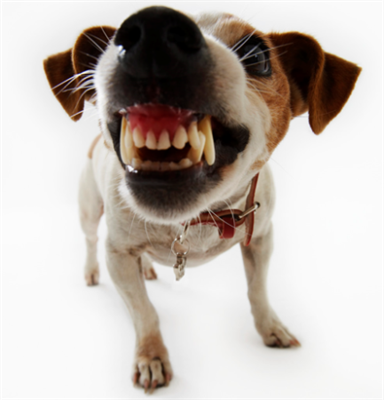 I really don't want you jumping to any conclusions about content marketing. I don't want you to make any decisions based off myths. And I certainly don't want you to blame the dog for something he didn't do.
Instead, I want you and your business to work to the best of your abilities, and that means being informed about the facts.
So that's why I've trawled through the internet and found the most reoccurring and popular myths around, and have worked to debunk them so that you don't have to.
Content Marketing Myth #1
"The Only Point In Blogging Is To Get New Customers"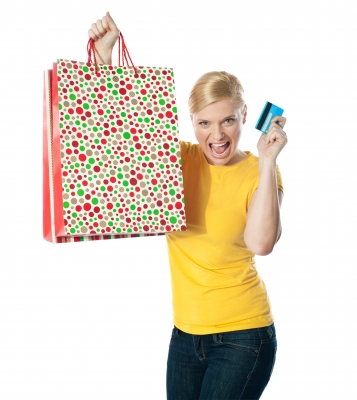 Well… no.
Blogs aren't just about gaining new customers.
Business blogging is supposed to engage, inform and interest all customers.
That includes existing ones.
60% of customers feel a business's positivity after reading their blog – that's all customers, existing and potential ones and everything in between.
Just think about that for a moment.
That statistic has nothing to do with gaining new customers, and everything to do with building trust with your wider audience.
Remember KLT – Know, Like, Trust. That's what blogging is all about.
Through blogging, your customers will get to know you, then they will get to like you, and finally they will get to trust you.
It's about making real connections, sharing expertise, starting conversations and getting to a place where your customers will let you help them. Where they will let you in, trusting that you want more from them then just their money.
Of course blogging can eventually increase sales for your business. 61% of U.S. consumers have purchased a product based on a blog. But focusing on it won't help.
The key to good content marketing is focusing on relevant information that is valuable to your existing customer base, your potential customer base and their circle of influences.
Remember that while your goal is to make money, your end goal should be to create a brand/business that people love. Blogging will do that for you.
Content Marketing Myth #2
"More Content Means More Customers"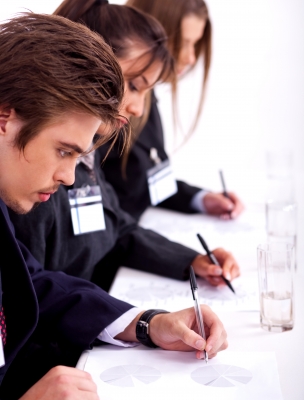 Yes, you need lots of relevant content released on a regular basis.
But no, it doesn't end there.
There is something that has to happen between content and customers.
Can you guess what?
Distribution.
To quote Johnathon Perelman from Buzzfeed: "Content is King, but distribution is Queen, and she wears the pants".
Meaning: Yes, content is important. But it's not going anywhere without distribution's say so.
You've got nothing if you don't spend time sharing your content in the right places at the right times. You could be sitting on some great work, but unless you put time and money aside for distribution, only a very few people will ever get the chance to see it.
Content Marketing Myth #3
"Content Marketing Is Easy"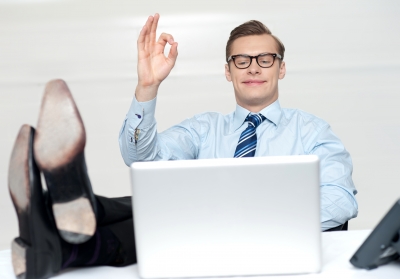 Believing that content marketing is easy can be extremely damaging for your business. It can leave you to underestimate the resources that are required in order to be successful at it.
Thinking content marketing is easy means that:
You won't create an adequate plan in order to create an effective content marketing strategy.
You won't spend the necessary time in creating consistent content that's valuable and relevant.
If you hire someone for the position, you won't be willing to spend the necessary finances that are required to hire a professional.
… You'll fail at content marketing.
So what makes content marketing so hard, you ask? Well, let's look at the very basics of what content marketing is:
Writing valuable content
Writing consistent content
Writing relevant content
Locating your target audience
Distributing content to target audience
This requires critical thinking, a dedicated work ethic, the ability to write for a particular audience, the ability to write well, a lot of research, a lot of time, creativity, patience… I could go on, but I think you get the idea.
The future of content marketing is that more and more people are taking it to the next level. It's getting more complex, more detailed, businesses are becoming more dedicated to it and people are becoming more qualified for it.
Basically, it's becoming serious business.
Serious business that you'll fail to compete with if you think it's easy.
Content Marketing Myth #4
"Content Marketing Is Inexpensive"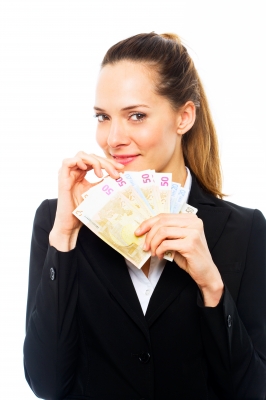 This is a pretty honest mistake to make. Sure, social media and content marketing can be inexpensive, but it's all relative.
Where one business will spend little to nothing on creating successful content, another might spend a tonne on hiring professionals, creating videos, writing ebooks etc.
Take Blend Tech's ad "Will It Blend". The company takes items and blends them. Apart from the cost of the items that they destroy (an iphone, for example) the ads are extremely inexpensive to make. By comparison, Neil Patel famously invests five-figure sums to create QuickSprout's free educational videos.
As Jay Baer at Convince and Convert once said "Social media and content marketing isn't inexpensive, it's just different expensive".
And it doesn't look like things are getting any cheaper. As more and more people are starting to realize the value of content marketing, the more businesses are allocating more money to the process.
In fact, 30% of marketers' budgets are spent on content marketing, and 58% of marketers plan to increase that over the next 12 months.
This isn't to deter you. You will see a return on your investment. But if you don't invest, you don't get a return.
Content Marketing Myth #5
"Content And Social Media Are Separate Things"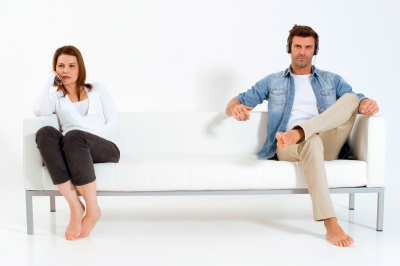 Nope!
Sure, they're different things. But not separate.
Content, distribution and social media are all part of the same hierarchy.
If content is King, and distribution is Queen, then I like to think of social media as the Royal messenger.
Because unless you use social media in order to distribute your message well, you're not going to have anyone hear it.
Social media and content need to work together in order to work, elsewise the whole system crumbles.
Content Marketing Myth #6
"SEO Is Dead"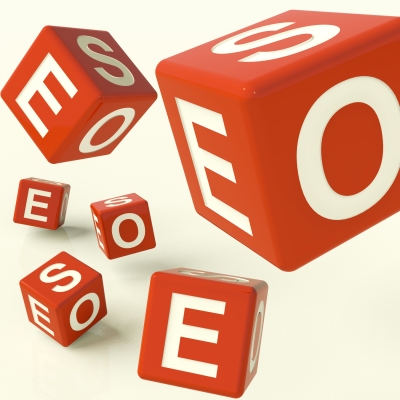 I'm not entirely sure that anyone actually believes this one anymore, but for fear that someone missed the memo: SEO is still alive and kicking.
The myth comes around every so often, particularly when Google changes their algorithms around what is considered spam and what isn't.
Remember when white words against a white background used to send you to the top of the ranks? Or article directories and blogging networks? Or "thin content" websites with no content and lots of links?
Well, not anymore.
Search engines are catching on and these things won't work anymore.
That doesn't mean SEO is dead, it's just different.
As search engines become more intelligent, as must we. That means that it's interesting, engaging, relevant and consistent content that will get you to the top of the rankings.
Content Marketing Myth #7
"Content Marketing Is Just Blogging"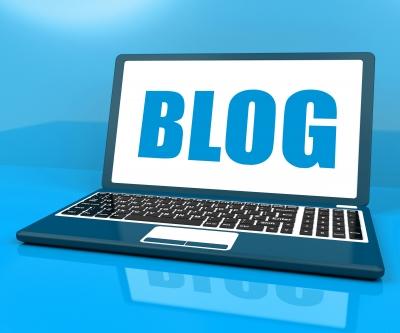 Sure, blogs are an extremely part of content marketing since it's a place where your customers can get regular updates and information about you and your company, but there are so many other things that you can do.
But there are a variety of different types of content that work really well too!
For example, why not try your hand at webinars or infographics? Or eBooks, user-generated content, videos, presentations, case studies, GIFs, cartoons, memes, original data, podcasts… The list goes on and on!
Creating alternative content can be a great way to keep your customers engaged.
Content Marketing Myth #8
"Content Marketing Will Get You Quick Results"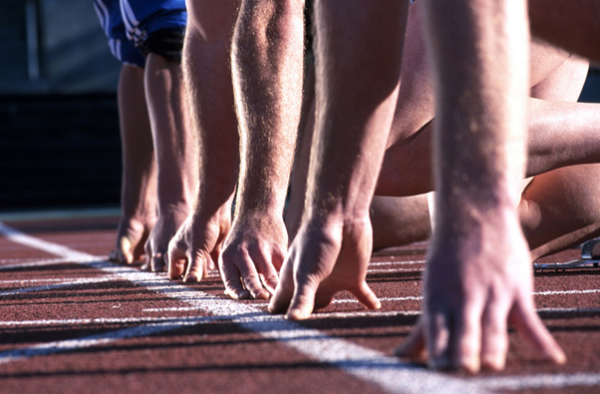 Think of marketing in terms of different running styles.
Traditional advertisement is a sprint, its process is quick and results are immediate. Content marketing is a marathon, its process is longer, so its results are slower to show.
In fact, it can take as long as 6 months to see the results of your content marketing strategy.
However, the benefits far outlast that of traditional advertising where results are seen immediately. With content marketing, it's common to see posts from years ago still generating traffic. This means that you'll enjoy long-tail benefits of consistent leads/sales from older and newer content.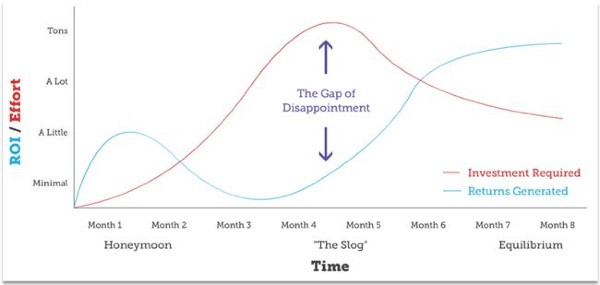 Content Marketing Myth #9
"You Can't Have Quality AND Quantity"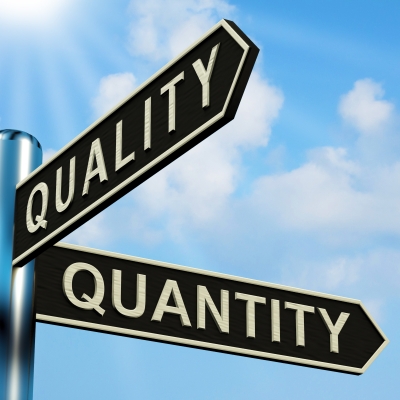 Ideally, you want both. So why not aim for that?
This myth derives from the fact that it can be hard work to have quality and quantity blogs.
Here are a few ways you can have your cake AND eat it too:
Create shorter blogs sometimes! They don't always have to be super long and as thoroughly researched.
Create a blog ideas excel sheet and keep track of ideas for other blogs as you write. This will give you plenty of ideas to work with that are not only quality but will provide you with enough quantity too!
Try to have bigger scale projects on the side. That means, consistently producing smaller blogs but working on bigger ones in the intervals! (Or when you're brain needs a rest from a specific topic)
Content Marketing Myth #10
"My Customers Aren't On Social Media"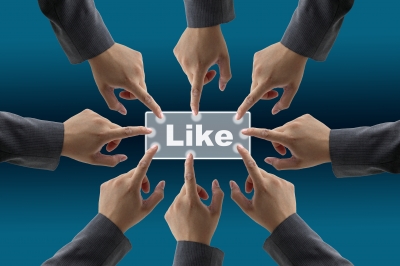 According to statistics, this statement is extremely improbable.
In 2013, a Pew study found that out of 85% of American adults who are online, 72% of them are using social networking.
43% of Americans who are 65+ are on social media.
So of course, you're customers might not be on social media, but the chances are that they are.
Content Marketing Myth #11
"Content Marketing Is Just A Phase"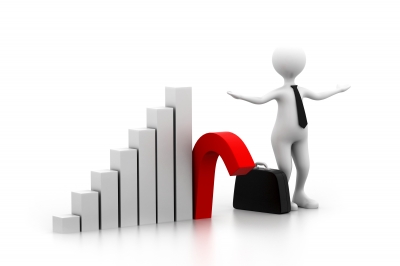 I have to admit that I'm not psychic.
I can't predict if content marketing is just a phase or not.
Sorry to disappoint you.
But what I can tell you is that, if the statistics are anything to go by and I were to make an educated guess, content marketing is not going away any time soon.
All in all, doing your research about content marketing is crucial to your business. Get your facts straight, debunk the myths and get your business on the road to success!
Are there any other myths that we haven't covered that you can think of? Please share!