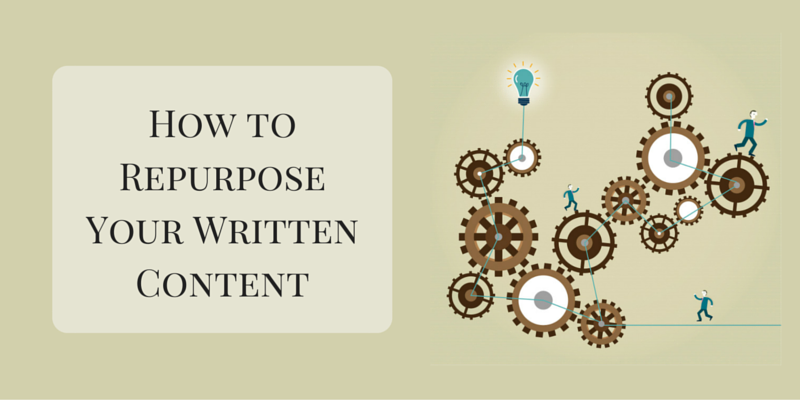 We at Spokal are willing to bet every marketer understands two challenges when trying to engage audiences with informational and relevant content:
How do you reach the most people with your content before it becomes irrelevant?
How do you make older, yet still valuable, content relevant for today's audience again?
Enter in repurposing your content, defined as the reformatting of your content to work across multiple marketing and social media channels. According to a recent study conducted by the Content Marketing Institute, 57% of B2B content marketers listed "Finding More/Better Ways to Repurpose Content" as their top priority over the next year. This figure is as encouraging as it is intriguing. On one hand, marketers recognize the importance of incorporating repurposed content into their content marketing strategies. On the other hand, this number shows that marketers aren't always sure of the best ways to go about repurposing their content. Sure, there's a lot of posts out on ways to repurpose content, but how do you actually execute? Using the recent Spokal blog post Why Case Studies Are Great Marketing Tools, we're going to walk you through examples to demonstrate best practices for repurposing your written content.
Going Evergreen
The need to constantly develop with new topics to share with your audience is a challenge for every marketer. Content can be divided into two categories according to their relevance to audiences. Trending content becomes extremely popular for a short period of time, only to fade off and never be heard of again. The think pieces launched after Google's restructure to Alphabet or Ellen Pao's exit from Reddit are good examples. Evergreen content, however, includes topics that will always be relevant to your audience whether they be new, potential, or existing customers. Spokal's post 5 Strategies to Conquer Your Content Marketing Time Management Problem could be considered an evergreen topic, as our target audience will always find value in learning how to best execute their content marketing strategies.
Does our case studies blog post fall under Evergreen or Trending content? Our target audience for the blog post are businesses looking for ways to improve their content marketing strategies. All businesses, whether they be small start-ups or Fortune 500 corporations, can benefit from sharing case studies. New businesses are founded every day, so it's likely that there will always be someone who could benefit from the information. So we have our answer: this blog post is Evergreen content, making it an excellent source for repurposing.
Want Help With Your Content Marketing?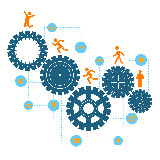 The 3 Pillars Guide Will Get You Focused on The Right Things - At The Right Time. Enter your email address to get it now
Older Blog Posts
Of course, just because our blog post is Evergreen doesn't mean that we can re-post the same blog post six months, or even a year, from today. Re-posting comes off as lazy and adds nothing to your library of resources. You should always do the following before re-posting an older blog post:
Remove and Replace Outdated Facts: In our Case Study blog post we have the stat "92% of customers prefer that media message sound like a story." Will this stat be true a year from now? Perhaps a new study will have different findings, therefore deeming this fact irrelevant. Incorrect facts hurt the integrity of your post, especially if you learn about it from a comment left after the post's been published!
Update Examples: In our blog post we use case study examples from companies like Geotab, DataXU and Magento. While these are excellent examples, there will likely be new case studies to come out over the next year that we could also use. New examples also help show your continuous involvement your industry and therefore helping establish your status as an industry leader.
Review Links: Nothing is more frustrating for readers than to click on a supposedly relevant link only to find it leads to a dead end. Make sure you click every link in your post to make sure they lead to where they say. In our blog post, we would double check the links to all the referenced case studies along with the company facts in our conclusion.
Creating eBooks
Have you ever searched through your company blog and find several articles covering different angles on a similar topic? For instance, we at Spokal published the following posts on our blog:
These topics, along with our case studies post, are all about creating killer content. They could be combined into an eBook covering ways to think about content marketing strategy. Perhaps we could call the eBook "Thinking Long-Term About Your Content Marketing Strategy." Creating long-form resources can serve as a one-stop reference for in-depth knowledge on a topic, helping to establish your company as an authority in your industry. Let's also not forget the best part of combining several blog posts into an eBook – a majority of the content is already written!
Organizing Your eBook
The most efficient way to create an eBook is to have each blog post serve as chapters. Organization is important: just because your posts were published in a certain order doesn't mean they best serve the eBook that way. The posts we named above are listed in chronological order, though it makes sense to place "The Five Stages of Grief When Your Content Fails" first to cover problems content marketers face.
Also, consider that blog posts filled with examples might better serve an eBook spread out. Our "8 Examples of Small Businesses Who Cornered Their Market By Blogging" post has examples of business growing their exposure through blogging. The example of Dr. Kaplan's Plastic Surgery blog might fit into a chapter on finding themes for your content, while the example of the Florida-based Longo Law Firm might best fit into a chapter on cornering a specific audience.
Just like with standard blog posts, it's important to review and update relevant facts and resources. If we were to put together our eBook for an early 2017 release, the post "Evolution of the Beast: Content Marketing in 2016" wouldn't apply.
Slide Shows
We're all familiar with slide shows, whether they be from college lectures or department updates. They remain popular because they present information in organized pieces that are easy to understand. When it comes to repurposing content, slideshows allow you to post information onto SlideShare, the presentation sharing site used by LinkedIn, or to easily distribute among employees and customers for easy reference.
So how do you go about repurposing written content into a slideshow? Dividing slides along the headers of your written content is a good place to start, as they're already placed according to the topics discussed. The main takeaways of each section should be mentioned (bullet points are ideal). Important charts, images, links and references should be included to maintain the relevance of the content.
Below is a link to the slideshow we created to go along with our post – give it a read to see how it compares to the original blog post!
Why case studies are great marketing tools – SlideShare.
Email Tactics
Repurposing content gives marketers a wide array of tactics to use when reaching out to customers and prospective clients via email. After all, your readers purposefully subscribed to your newsletter and possibly don't follow your blog or social media updates. Same goes for prospective clients, who probably aren't aware of your presence, or are possibly working with a competitor. Below are two tactics you can use to share your content with your email lists:
Newsletters
Newsletters cover a variety of updates from your company, so why not include your stellar blog posts and other content? You can always include a link to the post as part of a standard update – just make sure the caption is to the point and is catchy enough to make the reader want to read the entire post. For our case study post, we could use the following:
Why Case Studies Are Great Marketing Tools
In our latest blog post, learn how to leverage your customers' experiences to establish your position as an authority leader and to educate future clients!
Roundups
The roundup consists of a putting together a series of links surrounding a particular topic to share with readers via email or blog posts (in a way, the approach of the roundup is the opposite of the newsletter, though the goal of sharing content is the same). For example, Spokal published Your Lucky 13 Roundup: Off-the-radar Marketing Services, which covered lesser-known marketing resources such as Trumpia SMS Marketing and the content sharing platform Babbly.
For repurposing written content, one option is to include a link to your content in a list of curated articles from other industry sites as recommended reading. MailChimp explains this is a great strategy if your customers and audience turn to your business for insight or best practices. If you have enough content around a particular topic, why not send out your own roundup? We could easily do this with the list of blog posts we've put together.
Get Creative With Repurposing
The Content Marketing Institute survey showed that B2B companies used on average 13 content marketing tactics, the most popular being social media, case studies, blog and eNewsletters. Repurposing content not only makes it easier to use these various tactics but to do so in a way that keeps your strategy focused. After all, it's hard to stray from a strategy when you're tackling the same topics across every platform.
Evergreen content also doesn't have to start with written content. Presentations, podcasts and more can be repurposed as long as the core information is relevant to your audience. Imagine taking your CEO's speech at a conference and transforming it into a post to share on your blog. Or what about reviewing the year's best performing content and sending the links out in a "Best of the Year" roundup? With repurposing, creativity doesn't end with the content itself. Instead, you have the ability to engage your audiences in new ways with relevant information. The possibilities are endless.