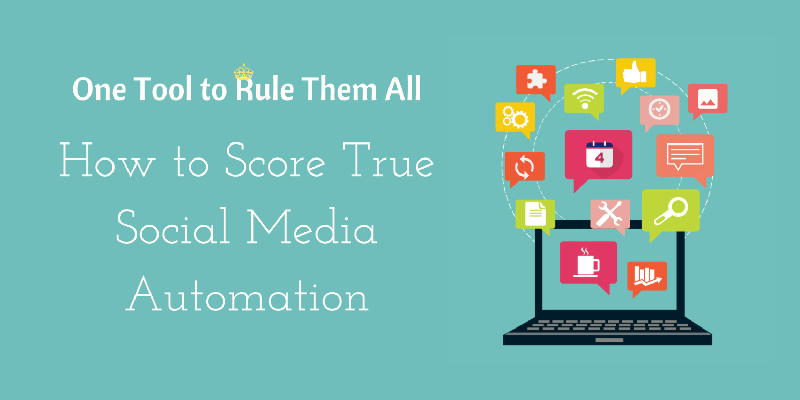 Let's play a game.
Stand up. For every question I ask, stay standing if the answer is yes (you can sit if the answer is no. Take a break. Go get a coffee).
Are you using social media as part of your blog and/or content marketing strategy?
Do you share your content (your original blog posts, videos, infographics, and more) on your social media accounts?
Do you share curated content (from other sources) on those same social media accounts?
Do you recognize the potential of automation?
Have you implemented automation of some sort into your social media strategy?
Do you at least sometimes schedule your social media posts in one monster session (each morning, or every week)?
Ever heard of Buffer or Hootsuite?
Still standing? Then this post is for you (yes, you…but those of you who were sitting by the end can still read it, too).
And thanks for playing (editor's note – I didn't say it would be a fun game). But I do promise you'll come away from this blog post with a better understanding of why and how to harness the power of social media automation the right way.
The Case for Marketing Automation
Let's start with the big big picture. Automation tools, services, and tactics have taken root in modern marketing. It can save time, money, and effort in virtually every stage of the buyer's journey (awareness to consideration to decision and advocacy). It can be used in email marketing, inbound and content marketing, lead generation, nurturing, and scoring, retention, outreach, and yes, even social media.
And why not? The results speak for themselves:
Strong marketing automation works in tandem with – not as a replacement for – people. It's a relationship where the automation tools and platforms are responsible for some things, and real live human beings are responsible for others. It's like a modern marriage. An equal partnership.
It may sound counterintuitive, but good marketing automation actually allows for greater communication with your customers and fans, not less. It increases engagement, not decreases. It connects. Automation means you never miss a chance, opportunity, or occasion to further your cause…whether that's selling a product or service, responding to a complaint or compliment, sharing something useful (or entertaining, or intriguing), or furthering a social movement or belief.
Automation can make you better, faster, stronger. But it's got to be done the right way.
Social Media Automation
86% of marketers believe that social media is important to their overall strategy. And we all know content is king in the 21st century…but social media is the heir to the throne.
"Content is fire. Social media is gasoline." ~Jay Baer
That said, creating a successful social media automation strategy is as much about what you don't do as it is about what you do do (insert obligatory doo-doo joke here).
"Social media automation is like socialism: better in theory than practice." ~Kimberly Reynolds
With all due respect to Ms. Reynolds, the truth is that most of us just don't use automation correctly in the social media sphere.
We set up some scheduled posts. Create a few autoresponders. Launch automatic follow-backs and retweets.
That, quite frankly, is poppycock (please forgive my potty mouth, but I feel strongly about this).
Social media is supposed to be just that: social. Automatic responses and follows have no place in it. Not only will you come across as robotic and disengaged, but they can actually hurt you.
Auto DMs, replies, or retweets, for example, are a horrible, horrible idea. Don't use them.
You need look no further than the now classic example from American Airlines for proof of that: after tweeting "Congrats to @americanair and @usairways on creating the largest, shittiest airline in the world", one less-than-impressed customer received the oblivious autoresponse "Thanks for your support! We look forward to a bright future as the #newAmerican".
Disastrous? Not really. But still pretty embarrassing and pathetic.
Including social media in your marketing is a no-brainer. Everyone's doing it, everyone loves it (and I'm nothing if not easily convinced…it's why I can't live near bridges):
Inclusion is step one. Using it properly is step two.
The Old, Broke Way
Does this sound familiar?
Every morning, or maybe once every week, you block out an hour to schedule your social media posts for the next seven days or so.
You use Buffer. Or Hootsuite.
You have the browser extension, so it's a "simple" matter of finding something worth sharing (either your own content, or curated from someplace else), hitting the little icon, and then manually inputting the date and time, or selecting AutoSchedule to let the platform decide for you.
Done. You've successfully scheduled a week in advance, and you've put it on autopilot so you don't have to think about it for another few days. High five!
Except, no. No high-five for you. That was a psych-five. You can do better.
Despite what you may believe, that's not really social media automation in 2016. It was cutting-edge and wicked cool a few years back, but too many of us seem stuck in 2010 when it comes to this (you can always tell because these same people have Katy Perry's California Gurls playing on repeat…not that there's anything wrong with that). You're still doing most of the heavy lifting.
You still have to scour the internet for content. You still have to add it and schedule it. You still have to share your original content with your SM accounts. You still have to reschedule posts that you want to get out there again. It's a lot of work for you.
It's time to update your social media automation workflow, as this is definitely a case of "it's broke, let's fix it".
The Better Way
There is a place for true automation in social media, and it does exist. The rumours are true.
But first, consider the why: social media is popular. Very popular. Like captain of the cheerleading squad, quarterback of the football team, homecoming king and queen, and star of the drama club rolled into one kind of popular.
Check out the latest numbers:
Facebook – 1.71 billion users
Twitter – 320 million
LinkedIn – 450 million
Google+ – 300 million…and yes, it's still relevant in 2016
Instagram – 400 million
Pinterest – 100 million
The Artist Formerly Known as Snapchat – 150 million…but he's now just Snap to his closest friends
You can harness that potential more efficiently if you build a better workflow.
A modern automation workflow might utilize a scheduling tool like Hootsuite or Buffer – or a lesser known service like Sprout Social or SocialOomph – as its foundation. They all schedule and automatically post to your selected social media platforms at your (or their) selected times. That's good.
But you still have to find stuff to share from a wide variety of websites and blogs (you don't want your followers getting bored with your content), so you install the corresponding app on your phone, and the extension on your browser, to make curating content a bit easier for you.
You could opt to upgrade your scheduling and try something like Post Planner. It does all the same stuff, but it adds content suggestions, searching by keywords, hashtags, Page, or Twitter handle, and content performance analytics. It takes care of your curated content. That's even better. This is going well. You're probably feeling proud of yourself right about now, huh?
Next, you turn your attention to your original blog posts. You know all about the benefits of a consistent blogging schedule (more links, more leads, more traffic), so you publish several times each week, and share those posts to your social media accounts with a tool like dlvr.it. It automatically pushes content out from your chosen source (your blog in this case) to all your chosen destinations (various SM platforms) whenever you publish something new. How's that for hands-free automation?! That's very good.
Alternatively, you could go with IFTTT. It can connect service A to service B to make it even more streamlined (with recipes such as "if new WordPress post then share to Twitter"). It's great for basic, repetitive tasks between apps and platforms that you have to do over and over again. And again. And…you get the idea. That's pretty dang good, too.
But what about your older material? Do you believe in a tweet-one-and-done world, or do you want to share that amazing post on email segmentation again down the road (hint – yes you do)? Resharing older posts and previously curated content is a fantastic way to a) keep the content flowing, and b) get your best stuff seen by as many eyes as possible.
To do it, you must either manually reschedule (time consuming, tedious, and mind-numbingly boring) or use a modern, time-saving tool. A WordPress plugin like Revive Old Post can bring old blog posts back from the dead (metaphorically speaking, of course…zombie posts are not real) by automatically sharing them again. A service like Edgar can repost content from your curated library on a schedule you create. That's awesome.
There are many, many tools and services that could help you automate. But that's the problem: many tools. When you have to rely on many different tools to accomplish the many different things you want to include in your SM automation plan, it ultimately amounts to more work for you. Many accounts. Many passwords. Many dashboards. Many moving parts.
An automation workflow using a scheduling platform like Hootsuite, a connector for simple repetitive tasks like IFTTT, a "smart" SM automator like dlvr.it, and a rescheduler like Edgar is a better workflow.
Better, but still not best.
Want Help With Your Content Marketing?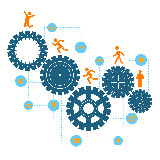 The 3 Pillars Guide Will Get You Focused on The Right Things - At The Right Time. Enter your email address to get it now
The Spokal Way
Which brings us to your best bet. What if you could do all that with one tool? Like a Swiss army knife for the digital marketing crowd…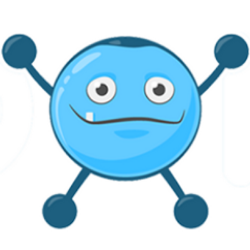 Before you call me crazy and a liar, it can be done. Call it the Spokal difference. All of those features and functions, all from one dashboard, and most with true, hands-free automation.
I understand your skepticism. We've been hurt before. But let me walk you through it, and I guarantee you'll see the light.
A Winning Workflow
Using the Spokal Editor, you can draft and publish dynamic content, insert royalty-free images (with automatic citations), and include drag n' drop CTAs.
But that's just step one. You need to share that post…and material from other sources, too. Spokal combines the best of Hootsuite, IFTTT, and Edgar (or whatever scheduler, connector, and reposter you want to use) in one spectacular platform, and then improves upon it.
A Powerful Scheduling and Curation Tool
Like Hootsuite or Buffer, Spokal can collect, curate, and schedule content that you want to share on your social media accounts.
You can attach multiple Facebook, Twitter, LinkedIn, and Google+ (via Buffer) accounts to the dashboard via Accounts > Connect Accounts. Once set up, you're able to share your blog posts directly to your social media network.
But you'll also want to curate content from your favourite blogs and websites. So go to Accounts > Connect Accounts > Connect Feedly (it literally takes two clicks). Feedly is the leading feed aggregator since the demise of Google Reader.
Next, log into your Feedly account. Click on an article, click on "Save to Board" along the top, create a new board called Spokal, then simply select that board with every subsequent article you want to port over to the dashboard. 1-click curation (to say nothing of the browser extension you can use, too).
Once the two platforms are connected, anything you tag with Spokal will automatically appear in the Feedly tab on your social media calendar.
You now have full control and access to your social media accounts, your blog posts, and your curated content from Feedly.
Create and modify social shares. Manually schedule, or simply drag it over to the calendar from the tabs on the right-hand side (arranged by most recent, most popular, a search field, and curated). Rearrange your content right on your social media calendar (green denotes scheduled blog posts, blue denotes tweets, light blue denotes automated content, and red denotes Facebook).
One calendar. Everything that's going out. Full control.
A Compelling Connector
But we're not done yet.
A service like IFTTT can connect two services to automate repetitive tasks like tweeting out your latest blog. Spokal eliminates the middleman and does that for you.
You can quickly schedule your blog post to be shared on Twitter (or Facebook, or Google+, or LinkedIn) by simply dragging it onto the calendar.
A Robust Reposter
This is where Spokal really shines – nay, sparkles! – at social media automation.
Writing a blog post is good. Curating content from other sources is good. Sharing both your original and curated content with your social media network is even better.
But unfortunately, that's where too many people stop. Create/curate, share once, give thumbs up.
Wrong. Do that, and the blog post you worked on all day will be seen by only a tiny fraction of your potential audience.
Reposting content just makes good sense:
So unless every single person in your network is online and paying attention when you first shared your adorable new post, they're going to miss it. The medium moves too fast.
You either have to remember to schedule and share that post again (and again), or use yet another third-party service like Edgar to keep track and do it for you.
Spokal to the rescue with its recurring content functionality.
Designate a few timeslots as "Recurring" under Social > Schedule Settings, and then save your best stuff to your recurring content library (enable it by clicking the red recurring icon beside a post title on the My Blog Posts list, within the Editor by clicking the social media icon in the toolbar, by selecting a scheduled post on the calendar, or by clicking Promote beside an article name on the Feedly tab).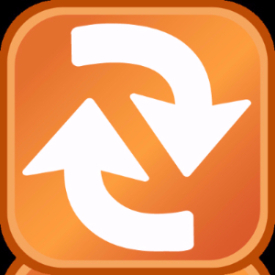 To see your recurring library, go to Social > Recurring Content. You can check the performance of each piece by looking at the number of click-throughs and the performance weight as listed beneath each item.
Spokal automatically selects the best content to repost based on its age (new content takes priority over older stuff) and its performance weight (scored out of 100…those with low scores will be scheduled less frequently until they eventually fall off the list). It actually learns over time what content is best for your audience, and will schedule more of that, and less of everything else. A tool like Edgar? No learning whatsoever. It'll repost, but it doesn't evaluate against your audience.
You can dictate a few parameters for Spokal to operate under by visiting Social > Schedule Settings > Advanced Settings, where you can select a blog post to curated content ratio, and the maximum number of times to post any one item each month.
Once everything is setup, you need only add new content to the curated library periodically to ensure a consistent and steady flow of automatic social shares that your audience eats up with a spoon.
Your best stuff – as well as the best content you find elsewhere – will never fall through the digital cracks again. Get it seen by everyone sooner or later.
Setting Up Your Schedule
This workflow does demand that you initially create your post schedule for each social media platform.
This is a very good thing. It may be a bit more labor-intensive at the beginning, but once it's done, you're primed for social media success. Scratch that…social media automation success.
The Times and Days
Some platforms like Hootsuite utilize an algorithm to determine your posting schedule.
Everyone has an opinion on when to post to social media. But the data disagrees depending on the source.
For Twitter:
For Facebook:
Consider this, too: users are much more likely to be cruising their Twitter feed during their commute – 181% more likely in fact – than during the workday itself.
So, when should you post? Obviously, there's no one schedule to rule them all. It depends a great deal on your audience, your chosen platforms, and your content.
A tool like Tweriod can identify when your Twitter followers are most active by day and time (it evaluates both your and their Twitter activity to generate its suggestions). The analyze feature on Followerwonk does something very similar, as does Audiense.
On Facebook, click on Insights at the top of your business Page, then select Posts to see when your fans are most active on the platform (you can get the average, or for each day).
Do a little research and create a schedule that's perfect for your audience, your followers, your fans. Categorize content and designate what category goes out on what day (like productivity on Monday, and cocktail recipes on Friday). An algorithm can never match that kind of attention to detail.
The Frequency
Besides the "when" question, you need to consider "how often" too.
Too much, and people will feel overwhelmed and bombarded. Too little, and your social media accounts can feel a lot like a ghost town.
So what's the perfect daily frequency? Turn to existing data as your foundation:
How frequently you post depends on a lot of factors. Once again, no amount of data or research can claim to understand you and your audience better than you do, so experiment and see what works best for your unique situation.
The Ratio
Finally, the last thing to consider is your original to curated content ratio. How much of what you share should be from you, and how much from others?
The experts are divided here, too (surprise, surprise):
5-3-2 according to TA McCann (5 should be curated, 3 should be from you, and 2 should be personal content meant to humanize you and connect on a genuine level with your audience)
60/40 curated to original according to Pressly
4-1-1 rule of thumb promoted by Curata and others (4 pieces of curated content, 1 retweet, and 1 self-promotional/original tweet)
In short, there is no "right" ratio. Just remember to make it more about them and less about you. That's the only steadfast rule.
You might also want to check out the woefully under appreciated Twitter Analytics to get tons of insight into your Twitter audience.
Click on Audiences at the top of the page, and check the list of the top ten interests, countries/regions of residence (which can give some idea as to when to schedule), and more.
Schedule and share automatically. Stay consistent and active. Leverage the power of older posts and curated content. Maximize your audience reach. Share to multiple platforms. Monitor and manage performance.
Spokal gives you true social media automation on your terms for your audience, with everything that similar platforms have to offer…but all in one unparalleled dashboard. One tool to rule them all.
Try it free for 14 days. We'll handle all your moving pieces.
It's content and social media automation made simple. And you now deserve that high-five.