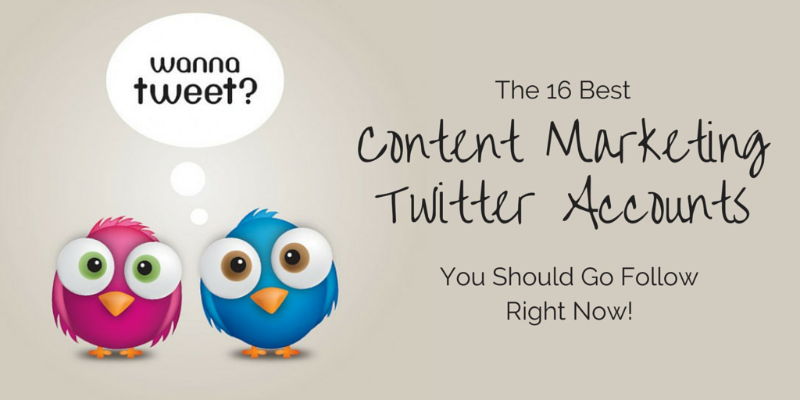 Content marketing is an ever-evolving marketing strategy that can, at times, leave us feeling overwhelmed. How are we supposed to keep on top of all the latest news? When are we supposed to take time out of our very busy days to read all the latest blog posts? How does everyone know about the latest so-and-so before me?
Well, it's all thanks to Twitter.
Twitter provides us instant access to the inside workings of some of the best in the business, and you'd be a fool for not tapping into it.
From social media strategists, to growth hacking gurus, and prolific bloggers, Twitter allows you the opportunity to follow some of the best in the business to help you keep updated and informed. But, it's not as easy as "build it and they will come" anymore. You can't just start an account and follow anyone related to "content marketing". You may very well end up following a bunch of Twitter accounts that are less than stellar.
So, if you want to get all the latest and most reliable updates and insights quickly and easily, you have to know who to follow. Or, in other words, you have to figure out who'll add the most value to your Twitter stream.
And while there are tons of amazing thought leaders out there, here's a list of 16 best content marketing twitter accounts to follow.
One of the best content marketing Twitter accounts to follow is undoubtedly Copyblogger's. The Copyblogger twitter account is run by Pamela I Wilson (@PamelaiWilson), Copyblogger's Vice President of Educational Content. The account is full of great insights the content marketing world, and they always seem to be ahead of the game.
Examples of content that Copyblogger share on their Twitter account:
[AUDIO] What You Don't Know about Your Product Can Kill Your Copy http://rnmkr.me/1Mwhni8
Never Fear Google Again: The Smart Person's Guide to Guest Blogging: http://rnmkr.me/1FSnzR2
If you want to know about social media, then this is the account to follow. They have a huge amount of contributors, there's a huge variety of content that they share. You'll always find really interesting B2B and B2C tips and tricks and really interested data and statistics on social media.
Examples of content that Social Media Today share on their Twitter account:
Are you focusing on the quality, not quantity, of followers? Learn more #socialmedia lessons inside (spon.): http://ow.ly/OcrEZ
The Internet of Things: #Marketing Bonanza or #Privacy Nightmare? http://bit.ly/1FJlTWC #IoT
Jay Baer is the president of ConvinceandConvert.com, and gives – what he calls "hype-free" – down to earth advice. He has a huge loyal following because of his solid advice, and free thinking take on content marketing.
Examples of content that Jay Baer share on their Twitter account:
Convergence of Content Marketing and Social Media is Here via @BuzzSumo http://candc.ly/1cONjlV
When You Exceed Expectations You Create the Biggest Impact ~ #JayToday http://candc.ly/1IG41Ci
If there's one thing we don't talk about enough when it comes to content marketing, it's conversion. Unbounce are experts in the field and regularly share some kickass content on their Twitter feeds that tell you how to get your customers from reading your content to investing in your business.
Examples of content that Unbounce share on their Twitter account:
Landing Page Copywriting Mistakes That Leave Your Visitors Confused and Frustrated: http://bit.ly/1cOMY2l
4 Spam-Free Recipes For Nurturing and Converting Leads: http://bit.ly/1LmVCBA #emailmarketing
Andy Crestodina, co-founder of Orbitz Media, really understands content marketing. He mixes and matches his love of writing and web design, as well as some unique insights, and shares them on his account for all to see.
Examples of content that Crestodina share on their Twitter account:
Massive Traffic, Massive Conversions. 21 lessons from 20 experts (and me) http://thevideospot.net/vs/andy on @owenhemsath's @thevideospot
8 Non-Obvious Way to Promote Your Content… http://ow.ly/OewAh Nice one! by @Arniek on @CMIContent #CMWorld
It's the Godfather of content himself, Joe Pulizzi. He's the founder of the Content Marketing Institute (@CMIContent), and one of the best online sources for the most up to date information on all things content marketing.
Examples of content that Joe Pulizzi share on their Twitter account:
The new #ContentMarketing movie trailer is out. Have you seen it? http://contentmarketinginstitute.com/the-story-of-content-rise-of-the-new-marketing/ … #cmworld #storytelling
Love this – "Content marketing tactics without strategy is noise before defeat." @cleveg
One of my all times faves, especially if you're looking to catch up as quickly and as efficiently as possible, is Jeff Bullas. His Twitter account is a constant stream of useful content.
Examples of content that Jeff Bullas share on their Twitter account:
How to Start a #Wordpress Blog in 5 Minutes http://ow.ly/O3xnt #bloggingtips #wordpresstips #onlinemarketingtips
4 Tips for Writing a Blog Post Opening that Turns Heads http://ow.ly/gdhGS #writing #blogging
NYT bestseller and business advisor Chris Brogan is probably one of my favorite people to follow on Twitter. He's genuine, friendly, not all-business all the time, but still informative. Chris tweets about social media, digital publishing and his life.
Examples of content that Chris Brogan share on their Twitter account:
Feel like you don't fit in? Like sometimes you're too passionate for your own good? – http://ow.ly/w4swS
Very interesting methodology by @convince on marketers to follow – http://ow.ly/NLRBv
Brian's Twitter handle is chalked full of amazing content (both curated and his own), interesting thought pieces, and quotes like this one: "Digital is just a means to reach people. It's HOW and WHY you use it that matters". If you leave his feed without feeling inspired, then you're doing it wrong.
Some more examples of content that Brian Solis share on their Twitter account:
Community is much more than belonging to something; it's about doing something together that makes belonging matter
The New Moment of Truth: Google's Micro-Moments Reshape the Marketing Funnel http://adage.com/article/digitalnext/practices-cmos-advantage-micro-moments/298855/ …
You've undoubtedly heard about Hootsuite, but you might not have known that they run a seriously great Twitter handle. Sharing thousands of tips and tricks on all things social media marketing and content marketing.
Examples of content that Hootsuite share on their Twitter account:
Not sure how to write a great Tweet? Don't worry, this will help: http://ow.ly/OcuZV
Social media etiquette can make or break your business. Here's how to do it properly: http://ow.ly/OcuWv
No list on content marketing would be complete without the awesome Ann Handley, Head of Content at MarketinProfs. This account is pure gold for new and long-term marketers alike. You just can't learn enough from Ann.
Examples of content that Marketing Profs share on their Twitter account:
Seven Skills You Need to Land a High-Paying Digital Marketing Job
Don't Sweat the Technique: The Rock Star's Guide to Content Creation, Marketing & Promotion http://mackcollier.com/rockstar/ (love! via @MackCollier)
Not necessarily just about content marketing, GrowthHackers incorporates all things growth into their community and shares a well-rounded compilation of all things inbound marketing.
Examples of content that GrowthHackers share on their Twitter account:
Science Behind Why #Facebook Is Addictive http://buff.ly/19pjU0L
10 Top Entrepreneurs Share Their Best Business Advice https://growthhackers.com/10-top-entrepreneurs-share-their-best-business-advice/ …
CEO of TopRank, Lee Odden has been in digital marketing for many years and has established himself as a thought leader in the industry. He's always super engaged on his Twitter channel, and shares only what he thinks is valuable making it a great source for finding reliably good content.
Examples of content that Lee Odden shares on his Twitter account:
Audience and Content Publishing: 17 Ways to Find Out What Your Audience Wants You to Share http://bit.l/1f5bNsC
Still relevant. Marketing Psychology: 10 Revealing Principles of Human Behavior http://bit.ly/1f5abiJ
With 111k+ followers, Amy is definitely a name to follow on Twitter. She curates awesome content, plugs her own very rarely, and seems to really care about adding some serious value to her followers feeds.
Examples of content that Amy Porterfield shares on her Twitter account:
Instagram Launches Carousel Ads (This ad type is SO GOOD – Check out the 28 second demo) http://bit.ly/1KrRFPr
Awesome Read: "How I Reached 100,000 Visitors with These 7 Rules" http://bit.ly/1s6aorg
Gini Dietrich is the CEO Arment Dietrich and founder Spin Sucks. She's an incredible marketer who really knows her stuff, but moreover, she actually interacts and engages with people on her account.
Examples of content that Gini Dietrich shares on her Twitter account:
The Emma Stone video in today's Gin and Topics might be in my top three of all time http://bit.ly/1SaLi3h
The Story Behind Caitlyn Jenner's Masterful #PR Strategy http://www.vulture.com/2015/06/behind-the-caitlyn-jenner-press-strategy.html?mid=twitter-share-vulture … via @vulture
Econsultancy have some great content, including marketing resources, comprehensive data compiled by marketers, informative blog posts, thought leadership and more. It's really a great place for marketing pros to learn from each other.
Examples of content that Econsultancy share on their Twitter account:
211 awesome phrases for email subject lines that sell http://ecly.co/1J6wZaz
50 quotes from the Future of Digital Marketing #FODM15 – http://bit.ly/1GBMmeF
Have we missed any content marketing Twitter accounts that you think should be on the list? Please share in the comments below!
Liked this?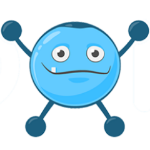 How about getting more content like this straight to your inbox? We'll send you a bunch of content marketing tips and trips that we'd love to send you.