You've probably seen a lot of posts titled something along the lines of "Inbound vs Outbound Marketing". When I first started off my career in marketing, it felt like that's all I read about. And, after about a month of reading, I felt like I really got what the two marketing strategies entailed.
But you don't have a month.
You have right now.
So here's a post that will give you the skinny on inbound and outbound marketing. No frills, just facts.
Definitions of Inbound and Outbound Marketing
By definition, inbound and outbound marketing seem at odds with one another:
Outbound marketing is the traditional form of marketing where a company initiates the conversation and sends its message out to an audience.
Inbound marketing refers to marketing activities that bring visitors in, rather than marketers having to go out to get prospects' attention.Inbound marketing earns the attention of customers, makes the company easy to be found, and draws customers to the website by producing interesting content.
But the more I think about it, the more I dislike pitting the two strategies against one another. This isn't a competition – It's about making sure you know what your options are as a business owner, and that you utilize your resources to the best of your abilities.
That's why I'm not going to argue why one is better than the other.
I'm just going to explain to you, flat out, unbiased and objectively, what you need to know about inbound and outbound marketing – and more importantly, why it even matters.
Outbound Marketing:
The Traditionalist
Outbound marketing is considered the traditional form of marketing.
Y'know – before the internet.
Many larger companies argue that outbound marketing is inefficient and ineffective. However, some companies still continue to dedicate as much as 90% of their marketing budgets to outbound marketing initiatives. Those of the more traditional marketing persuasion argue that while inbound marketing is an effective strategy when a business already has a client base to nurture, outbound marketing is more effective in generating initial "first contact" leads.
Types of Outbound Marketing Include:
TV/radio advertisements
Trade shows
Newspaper advertising
Telemarketing/cold-calling
Press releases
Direct mail (brochures, postcards, catalogues)
Email marketing (the outbound type)
With the rise of the internet and mobile technology, outbound marketing has lost some of its appeal. Outbound marketing tactics, such as cold-calling or display ads, have become somewhat dated. However, this has also meant that the cost of advertising this way is much cheaper – and the competition less fierce – than before.
As a very general rule, the older the customer, the more likely they are to respond positively to outbound marketing tactics.
Younger customers have been raised in a world of un-intrusive advertisements, pop-unders instead of pop-overs (and Ad Blocks when those pesky guys do want to show their ugly head!), of inbound marketing instead of outbound marketing, and with the ability to fast-forward commercials on the TV when the mood strikes them. However, older leads, who have grown up learning about businesses through aggressive and traditional marketing tactics are much more receptive to learning about them through those same methods now.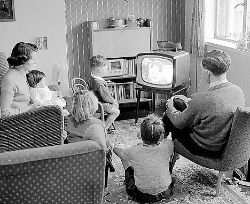 They're more comfortable with television ads (and won't be as inclined to fast-forward through them), they make a habit out of scanning Newspaper ads and flyers and they are more likely to engage in cold-calls if it's a product or service that they are actually interested in. In fact, for the older audience, outbound marketing may even be more welcome then inbound marketing.
Outbound marketing also takes center stage in many B2B interactions that involve higher-end products. While many B2B businesses may utilize inbound marketing strategies to learn about a fellow business, outbound marketing strategies, such as trade shows, industry events and face-to-face meetings are still extremely effective.
Who Should Use Outbound Marketing:
If you're a brand new business with little-to-no clientele and want to kick start your business lead generation (and have the funds to do so), outbound marketing is still a valid marketing strategy.
Outbound marketing is also still quite effective if your target audience is of an older generation, or if you're in a B2B industry.
However, outbound marketing is notoriously much more costly than Inbound Marketing.
Inbound Marketing: Modern Day Marketing
Technology meant huge changes for the marketing world – but not at first. Originally, marketing online was very similar to traditional marketing – Banner advertisements, embedded videos and unsolicited email marketing was rampant.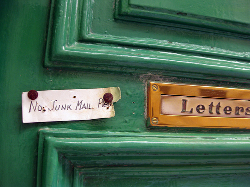 But unlike with traditional media mediums, the internet gave people the power to choose what to look at. Eventually, people became impervious to banner ads and "banner blindness" was born. Intrusive pop-up advertisements would send visitors to the back button faster than they had an opportunity to even start to get their marketing message across, or would simply be blocked by an Ad-Blocker. People even created "junk email addresses" where they sent all unwanted or unsolicited marketers to, and where mail upon mail upon mail would lay there abandoned.
Using outbound marketing strategies online simply wasn't an effective or efficient way to do business. Something had to change, and – drum roll please – that's where inbound marketing comes in.
inbound marketing became the strategy where marketers were employed with the task of creating content that people actually wanted to look at – that meant it had to be educational or entertaining.
It had to pull people in.
Types of inbound marketing include:
Blogs
Social media campaigns (Facebook, Twitter, Google+, Pinterest)
Ebooks
SEO
Video marketing
Webinars
Who Should Use Inbound Marketing:
Inbound marketing is primarily an Internet-based marketing strategy, and while the audience that responds best to these marketing initiatives tends to be younger – we can chalk that down to the newness of the internet itself.
In general, if you're online, then you should be utilizing inbound marketing strategies.
And what's more: It's a much more cost efficient solution. In fact, research by Hubspot has shown that it can cost you anywhere up to 61% less to gain a lead through inbound marketing.
But where to start?
Spokal's Three Pillars of Content Marketing:
Website, Discovery & Lead Nurturing
Step 1: Your Website
Get a great web design, that's fast to load and easy to navigate.
Ensure your website is mobile optimized.
Create great content that your target audience will want to read, share and comment on.
Step 2: Discovery
Get on top of SEO and keywords.
Get active on all relevant social media platforms.
Build relationships with others in your industry.
Learn about paid advertisement.
Step 3: Lead Nurturing
Create content that will keep qualified leads engaged (webinars, free trials, content kits).
Create fantastic email campaigns.
Create compelling CTAs.
Conclusion
Outbound marketing still has its many virtues, but it's fast becoming an outdated marketing strategy. If you want to keep with the times and move forward in your business adventures, you'll want to get online and get to work on your Inbound Marketing.
Want to get started with inbound marketing?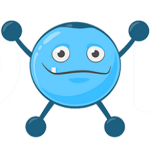 We've got a bunch of free and useful guides and templates that will help you create awesome content. PLUS, a free A-Z dictionary of online marketing terms - no more confusing marketing jargon for you!