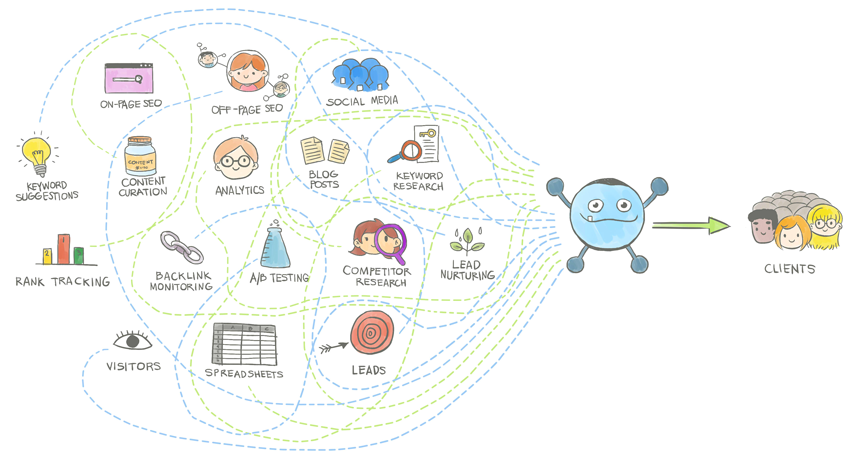 The end of cobbling your marketing together.
Use Spokal free for 14 days – it's on us.
Spokal is lightweight Marketing Automation for WordPress.
With Spokal more people will discover you, trust you, and buy from you. Spokal grows your business and makes you money.

Choose one to learn more:

I want to grow my business.
We'll take you by the hand and show you step by step how to create a powerful inbound marketing campaign that will bring you new customers, and make you more money.
Spokal removes the need to learn about the technical details of SEO, and lets you focus on building deeper and more profitable relationships.
We focus on strategies and tactics that work – proven by our own data from over 1400 small businesses. Save yourself months of trial and error.