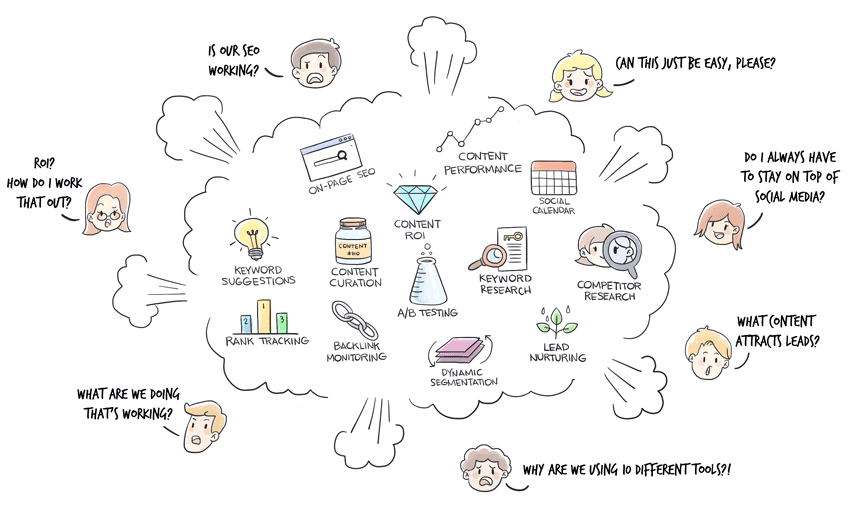 Let Us Handle All The Moving Pieces
Use Spokal free for 14 days – it's on us.
Spokal makes content marketing easier. It drives more traffic to your site, converts more people to your list, and drives more sales.

Two options to power your marketing:

I just want to handle social marketing:
Spokal learns what your audience likes and shares more of that, and less of what it doesn't, so your social marketing becomes more effective over time, automatically.
It works even when you don't, or when you get too busy.
It will share old blog posts occasionally too, to make sure you're getting the most value from all your content.
Maintain control over what gets shared. You set the schedule, the type of content, and the constraints. And you can always manually publish too.