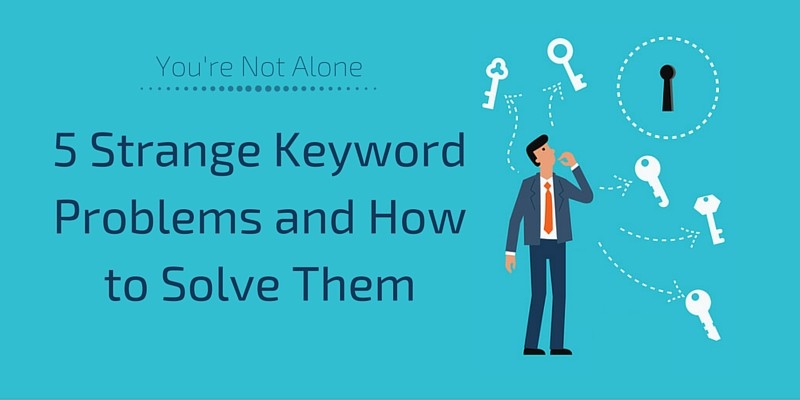 If you've ever felt like your keyword problems are completely unique and nothing on the Internet can help you, then you're not alone. Every business has its strange and unprecedented challenges that make inbound marketers pull their hair out and lose sleep at night.
It's okay – we are all losing our hair.
We could write a book on all of the peculiar instances and keyword conundrums that our clients have complained about, which has made us pros in coming up with solutions.
Here are a few keyword problems that we see on a regular basis and a few ideas to tackle them. By no means is this a complete list, but hopefully it gets your creative juices flowing.