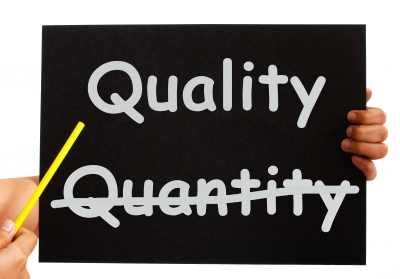 Quality versus quantity is the question on a lot of content marketers' minds right now.
It's the same type of questions all over my news feeds.
Which is better? Where should our priorities stand? If we have to create a huge quantity of content, where will we find time for quality content? What if I spend a lot of time on quality content and it doesn't pay off? Will I have to pull 16 hour days to get this done? Will the quality of my regular content suffer? Will this make me lose customers? Is it worth the risk?
In summary: There's too much to do, too little time, too little confidence.
But I'm here to try change your tune.
I'm going to convince you, with all the energy I can muster up, to start creating big content.