Blogging isn't hard, but blogging on a regular basis can be.
This is why it's critical to create a blogging strategy that works for you.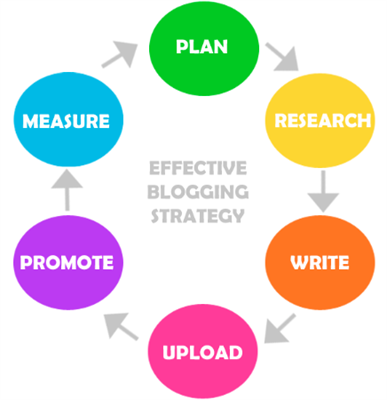 According to the recent Content Marketing Institute's survey, 46% of marketers have a documented strategy for managing content as a business asset, and there's no question about it that you should have one too! Having a blogging strategy saves time, helps you create better content and you'll feel like you're not always in a mad dash to publish a post.
While the blogging process is personal and many bloggers have a different approach, we want to share one that's working for us. It's a systemized approach to creating content – you break the blogging process into 5 steps and do each step for all your posts together.
So, here is the practical guide to creating a blogging strategy that actually works.