Things are about to get messy.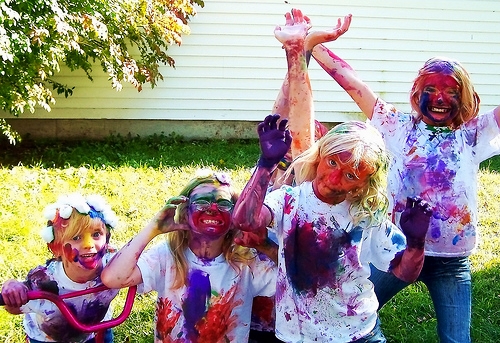 Especially in content marketing.
A lot will happen in 2014, and understanding these 3 content marketing trends will help you stay ahead of the game and ensure you get more customers than your competition.
1. Creating Content That Converts
Soon it won't be enough to create "great" content – by that we mean quality, relevant content delivered on a consistent basis.
But it will become the price to play the game.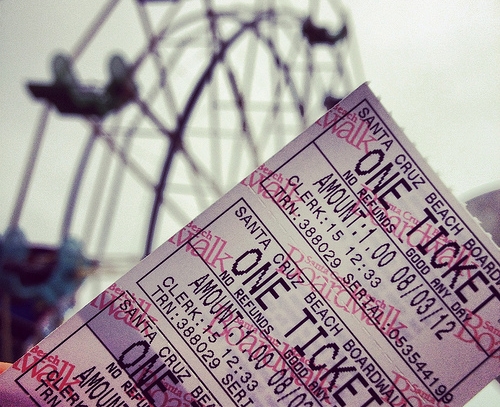 With so much content coming online, the stakes will be even higher – every 2 days we're creating as much information as the entire amount that existed before 2003. The content that succeeds will address your customers' specific pain points at the time they're thinking about them, to maximize their chance of finding you and becoming your customer.
The companies that know their customers intimately will be in the best position to do this.
So, companies will shift from a focus on quality content to a focus on content that converts. That means recognizing your content goals aren't simply to generate more traffic, but targeted traffic, even if it means less people read your post.
Conversion. Conversion. Conversion.
That will be the focus for the best content marketing campaigns in 2014.
2. Content Marketing Automation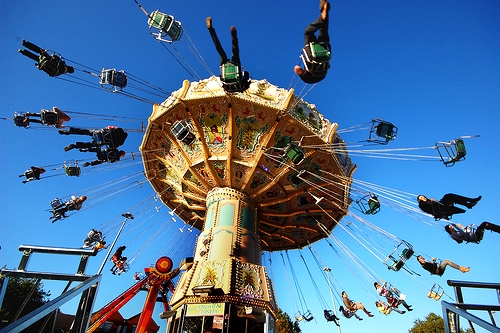 The more content we create leads to more content in the market, which leads to more noise, so we create more content that's hopefully better positioned to rise about that noise.
The challenge is having enough resources to continually execute an effective strategy. Especially because the more content we create, the more content we need to create, making it difficult to keep up
One of the best answers to this problem is marketing automation. And it will be leveraged in both content curation and content creation strategies.
We'll see more marketing automation with content curation, as news aggregation sites like feedly and ContentDJ make it easy to find relevant, quality and engaging content that you can share with your social streams in minutes. And if you know how to hack a content curation strategy, it might be all you need to attract and convert customers.
We'll also see increased automation on the content creation side, although not as much because creating content is more advanced than curating it.
The key thing to focus on is making the process easier by shaving off time on almost everything you do – from conception to creation to promotion and tracking. It's about developing a streamlined approach, so you don't save 30 or 40 minutes anywhere, but 5 minutes at every step along the way.
So, the more companies use automation to create higher converting content at a faster pace, the more difficult it will become to compete in the same game without using automation, as the cost of increased manual processes to deliver the same level of campaigns will become prohibitive. Eventually, we'll reach a point where it will become unfair and almost impossible to compete if you don't automate part of your marketing strategy.
3. Hyper-Focused Content
Even if you're focusing on content that converts and you're delivering it effectively by automating as much of the process as you can, businesses will increasingly see potential customers fall through the cracks because they are not focused enough to solve the customers' exact pain points.
As a customer, the more content we have access to, the more we expect to find content tailored to our requirements. And as a business, it's easier to convert people who are more similar to one another. So, content marketing will move even more towards hyper-targeting through hyper-targeted content.
This means that the best small businesses will focus beyond their industry and personalities and dive further into ways they can differentiate themselves.
For example, if you're a physiotherapist, is your blog about physiotherapy, or is it about physiotherapy for high performance athletes recovering from medical procedures?
People will continue to want specialized and customized services, and since it's easier to brand yourself as an expert if you are more specified, more businesses will go this route to increase their likelihood of being discovered online.
And as more people become experts in hyper-targeted fields, it will be difficult for those who have a broad approach to remain relevant and create better content that converts.
So, more businesses will become even more targeted in their content marketing approach.
Final Thoughts: Content Marketing Trends In 2014
It's not about having more resources than your competitors, it's about knowing how to use them more effectively.
And you can do that by focusing exclusively on creating content that converts a specific customer base, and maximizing that process on a continual basis through marketing automation to improve the outcome.
It all comes back to your goals of content marketing and understanding these two questions:
What are you doing it for?
What does success look like?
So, what are your favourite tips that make your content marketing strategy successful?
Heard on Twitter…