I've an interesting question for you:
If you could have three wishes for the future of content marketing, what would they be?
Content marketing is an ever-evolving field, which means that it's full of possibilities and opportunities. The latest trends have signalled to us that content marketing is going through a revival and is moving away from low-quality, keyword stuffed, high-quantity content to customer centered, high-quality, engaging and valuable content.
This revival has meant that the internet is slowly becoming a mecca for useful, valuable, engaging, interesting, novel and fascinating content.
But Rome wasn't built in a day, and content marketing is still in continuing to grow, develop and improve every year.
So in the spirit of looking forward to the future of content marketing, I've devised a list of what my 3 wishes for the future of content marketing are.
The Future of Content Marketing
Wish #1

Quality Content Becomes Top Priority For All Businesses
The rules have changed. Quantity is no longer top priority, quality is.
Or so they say.

Which, as we all know, isn't true.

Cheap cheats and tricks will just get you penalized eventually.

My wish for the future of content marketing is that all businesses consider quality content as their top priority. That creating quality content will become the very foundation of the marketing department. No shortcuts, no cheap tricks – Just quality content.
While we can write about how quality is just as important, if not as important, as quality, the fact
I'm frequently met with a promising idea, and while I read the post, I realize that whoever had written this post was either rushed to finish, or under qualified for the job. Or both.
What do I class as "Quality Content" you ask? Here are 8 features that quality content must have.
1. Word Length
There are no rules to word length, it all depends on your audience. If you're goal is to rank highly in search engines and attract links, you should be aiming for about 1,500 words.
Know your audience and create content for them, that's what quality is all about.
2. Using Media to Aid Understanding
3. Grammar, Spelling and Coherency
People trust professionally written content. This means ensuring that your content is factually correct, organized in a logical manner, and your grammar and spelling is correct.
4. Are You Using Proper Page and Text Formatting?
High quality content is aesthetically attractive, easy to read, and suitable for scanning and skimming (which is how 80% of people will read your content).
In order to have aesthetically pleasing content, use bolds and italics; short, concise sentences and paragraphs; bullet points and numbered lists; appropriate use of white space; and headers and sub-headers to break up long chunks of text.
5. Is it Written By Someone With the Necessary Level of Expertise?
According to Google's leaked Quality Rater Guidelines, which is a guideline rather than a step by step manual, author expertise is extremely important to creating high quality content:
"High quality pages and websites need enough expertise to be authoritative and trustworthy on their topic. Keep in mind that there are "expert" websites of all types, even gossip websites, fashion websites, humor websites, forum and Q&A pages, etc. In fact, some types of information are found almost exclusively on forums and discussions, where community of experts can provide valuable perspectives on specific topics… Some topics require less formal expertise
6. Good Internal and External Links
One of the biggest indicators of high quality content for Google's bots is the external and internal links.
If you're content links to spammy or questionable sites, the content's credibility drops in Google's eyes. If you excessively use internal links and exact-match anchor text, Google equally frowns on that.
But most importantly, is your content linkable? Will well-known, reputable sites want to link to the information that you've provided? This is extremely important, as they more high quality inbound links you have, the higher Google rates your trustworthiness.
7. Open Dialogue in the Comments Section
Don't be afraid to engage in comments and open up some dialogue with your readers. Encourage high quality and thoughtful comments, and discourage spammy link-filled comments.
8. Does the Content Provide Value?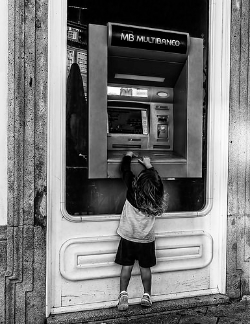 The most important aspect of quality content is the value it provides. To ensure that your content adds value, ask yourself the following questions:
Does this piece of content answer a question?
Does it solve a problem?
Does it provide a unique insight?
Does it provide entertainment?
The Future of Content Marketing

Wish #2
SEO Will Become More About The Customer
"SEO stands for search engine optimization — an online effort designed to help your website rank higher with search engines" – Site Prone News
"Search engine optimization (SEO) is the process of affecting the visibility of a website or a web page in a search engine's "natural" or un-paid ("organic") search results" – Wikipedia
Let's face the facts: SEO is all about business. There's no definition of SEO that isn't focused on your website.

It's about getting your page ranking high in SERP. It's about drawing traffic to your site. It's about your site making money.
We look at SEO like we would a store sign, and we think that the bigger and brighter the sign, the more customers we'll generate.
But here's the thing: Quality stores don't need to have flashy lights and big writing, they can simply focus on quality and customers will walk in. Google wants to reward businesses that take this approach and business-orientated SEO is slowly fading.
However, many businesses still put up their big bright, tacky SEO signs and hope that they'll catch the consumer's attention with flashy tricks and buzz words.
So that's my second wish. I wish SEO will eventually become more about helping consumer's find relevant information when they're looking for it, and less about grabbing their attention at all costs. Eventually, I hope for it to become less about a business and keywords, and more about ensuring that our audience can find our useful information when they search for it.

It's a pretty naive wish, but there you have it!

The Future of Content Marketing

Wish #3
People Will Leave Comments On 90% Of What They Read
We get thousands of visitors over at Spokal, but very few comments in comparison to our visitor numbers.

Why?

Nobody leaves comments.
Sometimes we're in a rush. Sometimes we're not sure what to say. Sometimes we're nervous about opening up dialogue.
But we need to become more social with content. We need to open up and have conversations, visit the same blogs over and over again, have our input and make friends and connections that we might not make if it weren't for taking that first step!
These connections can be powerful things. They can be sources of comfort. They can be a source of constructive criticism, of inspiration, of opportunities.
If you're not already leaving comments on the majority of the content your consuming because you're not sure how to approach it, here's a few tips:
1. Comment Early On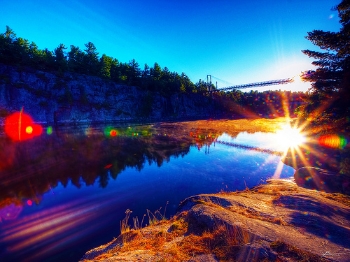 I know it's scary to be the first commenter, but if you want to grab the author's attention and add something novel to the post, this is the best way to do it! If you wait too long, you might miss your chance to be noticed.
2. Add Something to the Conversation
I know it's tempting to always just write "Great post" or "really interesting" in a comment, you should try to add something more to the conversation. If you can't, no pressure. But try to take something about the post you liked and offer some more insight into this, or something you didn't like and offer some constructive criticism.
3. Don't over-promote yourself
Do not add links to your comments.
Maybe one or two, if they're relevant. And ideally, if you're sharing them because it's relevant, highlight that you're not trying to plug your own site, but that you wrote a more detailed post on xyz that you thought could be valuable for the author/other readers etc.
Promoting yourself in the comments section is really irritating and not very effective, especially if it's completely irrelevant. Your name has a link back to your website, and that should be enough.
You've seen those commenters, you know who I'm talking about.
They just say "great post" followed by bizzillion links to their own work. If I'm honest, I've stopped even approving these types of comments, they irritate me so much.
If you've done your job and left valuable and timely commentary, then you won't have to promote so overtly, instead promotion will be an indirect result of your efforts.
4. Constructive Criticism Done Right
You have to be careful with criticism, even when it's constructive.
Many bloggers enjoy a disagreement in their blogging comments because it opens up dialogue amongst their community of readers. However, personal attacks won't be tolerated. Don't target the author when giving criticism, focus on the content.
When offering criticism, don't forget to posit the comment as a subjective opinion. Use language such as "For me…", "In my opinion…" and "I think…"
This stops the conversation turning into a battle of who's right, and instead turns it into a debate between two people's opinions.
5. Ask questions
Don't be afraid to ask questions in the comments section. This expands the conversation, just like adding commentary and constructive criticism does.
My three wishes for the future of content marketing focus on a better future. I want to see quality becoming a foundational aspect to all businesses, I want to see people embracing dialogue on content, and I want SEO to become less about the business and more about the customer.
What are you three wishes for the future of content marketing? Please share!
Like this Post?
Get more tips on how inbound marketing right to your email!