I was trying to phone my father last Thursday.
The lines were down because a pickup truck had snapped the telephone wire connecting to their house. Their internet and tv was also offline.
I finally reached my father when he went to a coffee shop. He told me that Telus, their telecom provider, couldn't come by the house for 2 days.
And no, we don't live in the country. We live in the heart of an urban Canadian city.
Waiting 2 days for your phone and internet would be a pain for most people. And considering my dad runs an international business from his home office (and is on the phone at all hours of the night), this was a real problem.
Except show up 48 hours later to confirm that the telephone line had snapped, and sent a repair person to fix it the following day.
The Problem
They're using those marketing dollars to compete against a handful of telecom companies in Canada. And while they try to win customers on service, no one I know in Canada loves their phone carrier (with the exception of Wind Mobile).
Clearly, there is an opportunity to be better.
(To be clear, while I'm using Telus in this example, it could easily be Rogers Wireless or Bell Mobility, as they are the 3 largest Canadian telecom companies and face similar customer challenges.)
What if Telus handled that situation differently?
What if they had apologised for the delay in connectivity?
What if they went one step further?
They can't promise 100% connectivity because accidents and power outages happen. However, they can provide access to connectivity 100% of the time if they are creative.
What if they partnered with Starbucks (or any local coffee shop) and offered everyone who experiences a connection that is down unexpectedly for more than 30 minutes a free coffee and internet session, as a way of saying thank you for being a valued customer. And for clients that register a home office package, they could even provide a spot in a co-working space for the day.
Imagine if that happened. You'd never worry about connectivity again. You would feel valued. You would probably be a loyal customer for life.
And it wouldn't cost $431 million in advertising.
The Secret Ingredient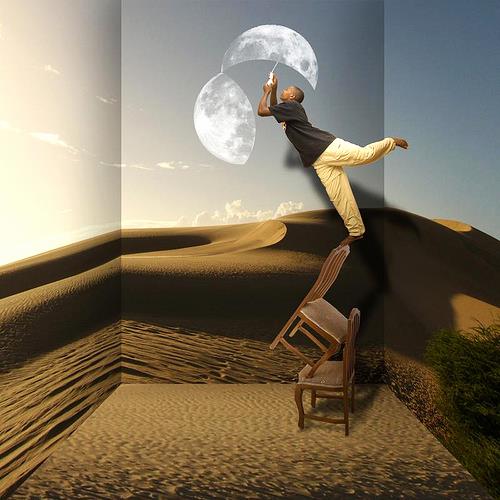 Your content marketing strategy will fail without amazing customer care.
That's the secret ingredient.
I'm not talking about being friendly, but putting yourself in your customers' shoes and understanding how you can deliver remarkable experiences, especially when things don't go according to plan.
Like when your telecom company stops providing a connection.
Or when you have to wait longer than usual for your haircut.
Or when the shirt you bought from a local retailer ripped when you put it on.
Content Marketing Can't Fix Everything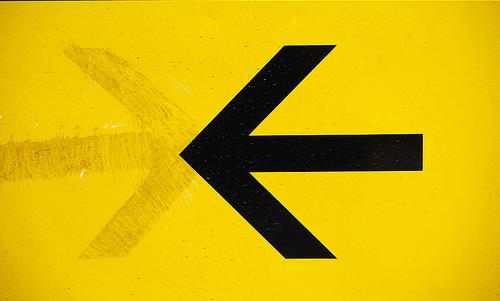 As I mentioned in an earlier post this month, content marketing works at all levels of the onboarding and retention funnel to engage customers and keep them happy.
But your content marketing strategy can fail if people leave your business because they're unsatisfied, and then share those bad experiences online. Their negative story is more likely to influence someone to not buy your product or try your service than a positive content marketing strategy will influence them to buy your product or try your service.
We know it's more expensive to get a new customer than to keep your current ones happy, so what are you doing to ensure they're satisfied?
How can you provide amazing customer care?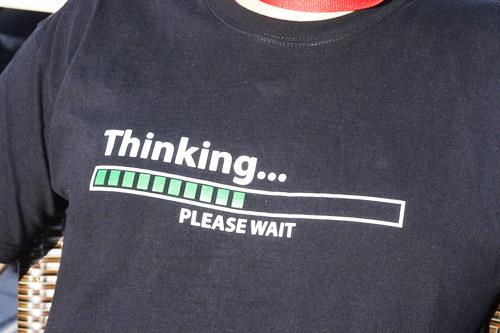 While you don't have the resources Telus does, you can still provide amazing customer care.
Think about how much you invest in marketing and sales to onboard customers compared to how much you invest to keep them happy. It all comes down to understanding how much you can spend on each customer to keep them satisfied. To do that, let's crunch the numbers.
1. Quantify how much it costs to acquire a customer.
How much does it cost you to get a customer?
You can get an estimate by doing a simple calculation. Add up all of your marketing, advertising and sales expenses for the year (including all costs associated with turning a person into a lead into a customer), then divide that by the average number of new customers you get in a year.
That will give you a rough idea of how much you spend to acquire a customer.
2. Quantify how much revenue you generate from each customer.
How much do you make from each customer?
To do this, add up your entire sales for the year and divide it by the number of customers you had during that year. This will give you an idea of what you make per customer per year.
Once you know how much you make per customer, and you know how much you spend to get them, you'll be able to get an idea of how much you make per customer, and then, how much you can spend to keep them happy. And once you know that, you can brainstorm the best ways to deliver on that value.
This is the start of a customer acquisition cost analysis. KISSmetrics does a good job outlining the process in the infographic shown below.
Source:
How To Calculate Lifetime Value
We used an average of a year in this calculation to illustrate the concept and simplify the process, and help you generate a quick idea of how much it costs to acquire a customer and how much you can spend on them – the real math will take time.
To be accurate, you should calculate how much you spend to acquire a customer and compare that to how long a customer is with you (as some customers buy once whiles others continue buying for years), how often they buy and what their average purchase price is.
Once you know the true cost of acquisition and how much each customer generates, you can quantify the resources you have to run your business and to keep each customer happy (keeping in mind the profit margin you'd like to make on each customer).
There are a lot of resources on how to calculate customer acquisition.

This post from Entrepreneur Magazine gives you a basic overview, and this post by David Skok and this one from Refuse To Peak are good references that go into more detail on how to calculate customer acquisition and customer lifetime value. If you're interested in trying this approach to customer care, I strongly suggest you read them.
Final Thoughts: Content Marketing Strategy
Trust in brands around the world is declining, while trust in recommendations is increasing. Nielsen's Global Trust in Advertising Survey interviewed 28,000 people in 56 countries and found that our trust in TV declined by 24%, magazines by 20% and newspaper ads by 46% over 2 years.
The goal of this post is to help you capitalize on the trust from recommendations, by reimagining how you can keep your customers happy. Because once they're unhappy and their story spreads, it can hurt your company no matter how great your advertising or marketing messages are.
Understanding your customer lifetime value is one way to quantify how much you can spend on customer retention. What other tools and tricks do you use to keep your customers happy?
Your thoughts on Twitter…