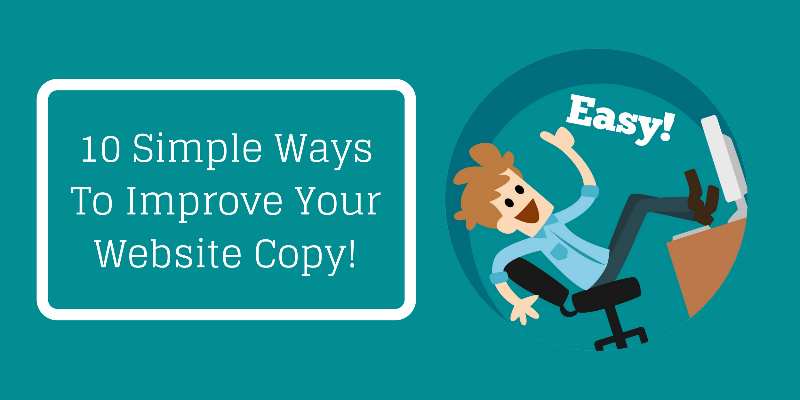 Bad website copy is like a bad suit – You don't have to be an expert to know that something is not quite right.
There are 100s, if not 1,000s of competing websites that are wearing just the right suit and leaving a good impression on their clients –
But are you one of them?
If in doubt, why not try out some of our tips that will improve your website copy and impress your potential clients!
First of all, ask yourself this question:
Do you really know what the purpose of website copy is?
There are 5 things website copy should do:
It should tell a customer why your product or service is better than your competitors'.
It should give visitors information regarding your industry (i.e. blog posts).
It should provide visitors with relevant and useful information on your product or service.
It should increase your search engine visibility.
It should help you learn what your prospective clients find interesting (i.e. through data analysis of the traffic that is coming to your website).
With these goals in mind, let's look at some of the smaller changes that you can make that will improve your website copy.
By checking out our ten ways to easily improve your website copy, of course!
We've done all the leg work for you, so you don't have to.
#1 Be clear about what you're offering people
People don't want to have to work to figure out what exactly you're offering them.
So if you're making your customers jump through loops to find out information about your product, they'll quickly give up and go to your competitor.
To fix this, treat your website copy as if it were the packaging of your product.
When you walk in to a store and pick up an item, you expect the packaging to explain exactly what the product offers.
Imagine the packaging on a hairdryer reading: "Purchase Today To Find Out What Makes This Hairdryer Stand Out From The Rest"?
No, thank you.
Customers want to know what's on offer before they purchase it. It makes them feel secure and confident in the product.
Why should your product be any different?
The guys over at Contentverve did some testing on headlines recently, proving that changing a general headline to something more specific and informational improved their sign-ups by 41.14%.
Impressive huh?
So go ahead and change any general promises such as "excellent customer service" into "we answer 99.9% of our customer queries within five minutes of receiving them" and sit back and watch the customers come in.
#2 Ask people what they want
Running a business doesn't always have to be a guessing game.
Knowledge is power.
The more you know about your customers the better your business will do. So why not just ask them?
Use pop-up surveys to get some answers
There is a lot of value in providing your customers with a survey to complete.
Surveys can give you insights into your customer's minds.
Surveys give customers the sense that they're being listened to.
Surveys are a great way to get people involved with your business.
Use a pop-up survey with a multiple choice selection available so that the survey isn't intrusive.
Qualaroo and Polldaddy are good options.
Create a Fequently Asked Question (FAQ) section
Only 16% of people read your website word for word.
Everyone else just skims it.
So what makes you think that the majority of your potential customers will take the time to write you an email or give you a phone call to find out answers to any of their unanswered questions?
Providing your customers with a well-researched and organized FAQ section can add a sense of authority to your website.
It also means that your potential customers can access answers to questions without having to actually go out of their way to get in contact with anyone.
#3 Make your content user-friendly by making it skimmable
Like I said, not many people read your website copy word for word.
In fact, 79% of people skim your website copy.
Today's readers actually only have the attention span of a goldfish.
But that doesn't mean that you're doomed.
In order to make your website copy work, you need to make sure it's skimmable.
To be skimmable you have avoid promotional writing or "marketese". Instead, try focusing on these three to boost your readability:
1) Concise text
It's very simple: Half your word count. Then half it again.
'Nuff said.
2) Scannable layout
Break-up big blocks of writing using:
Short paragraphs (and even one liners!)
Bullets and numbered lists
Bolded, italicized or colored text
Tables and charts to quickly present difficult or technical information
Font size hierarchy
3) Objective language
Use neutral language that doesn't sound boastful or exaggerated.
By combining all three of these elements, you'll see a 124% increase in usability.
#4 Focus on how your business can benefit your customers
When you're really into the business or product, it's always about the features.
And that's okay.
For you.
It's just really confusing for your clients.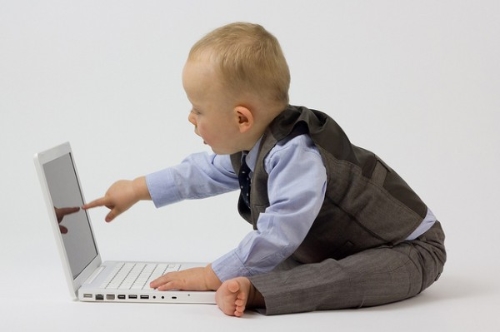 It's similar to walking into a car sales dealership to buy your first car and being greeted by a car-enthusiast instead of a salesperson.
Telling a first-time car buyer that a car has two turbo booster engines, ABS, OnStar system and other fancy gobbledygook means absolutely nothing to them.
In fact, it can be even intimidating.
Instead, try to focus on the benefits of your business or product.
Instead of "two turbo booster engines" say "quick and responsive engines that have a 0.1% fail rate so you can have peace of mind".
This is helps people feel secure in their buying choices.
As Sonja Jobson points out over at Social Solutions Collective, "no matter what we're buying, we are always (even if subconsciously) concerned with feeling secure, significant, and happy. And benefits relate to those desires".
This doesn't mean don't include your business/product's features on the website.
Of course you should.
But instead of scaring customers away by launching straight in to the features, provide them with a sub-heading on one of your navigation buttons that will allow them an in-depth look when they're ready.
#5 Don't frighten customers away with money
Focusing on features isn't the only way to scare people away!
Mentioning money too soon can have just the same effect.
Customers don't want to think that all you're after is their money.
Before you even mention a dime, you have to convince potential customers that the product you're offering them in return for their money is valuable.
So why not tuck your pricing guide in an easy to access navigation tab?
This will allow your customer's to focus in on your business and what is has to offer, before they make the choice to check out how much it'll cost.
#6 Pretend that you're talking to an alien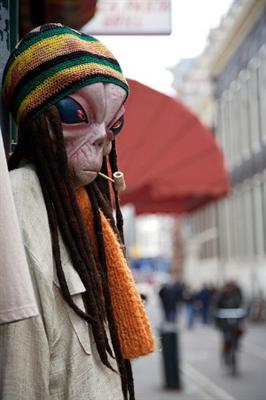 But not the scary eating-humans type, the E.T. type!
My dad is a writer, and this was the first tip he ever gave me. I've gone back to it time and time again.
The idea is simple: When you're writing, pretend that you're explaining something to an English-speaking alien life form that has never seen Earth before.
This means never assuming that the reader knows anything about what you're talking about.
As an exercise to this, I would recommend describing an everyday object that you know everyone understands. For example:
If I were to try and describe an apple to an alien –
They are the size of a fist.
They're round.
You can get them in different colors such as green, yellow and red.
They're edible.
They grow on trees.
Your business might seem familiar to you (as are apples) but it can alien to other people. So instead of risking confusing people, get back down to basics with them.
#7 Don't be a robot
There's nothing wrong with using technology to help you out but relying too heavily on content automation and SEO robots will soon leave you in a bind.
The internet really likes people, not robots. Google will show you this, customer feedback will show you this and your own data analysis will show you this.
So, it's time to listen.
My top tip for not sounding like a robot?
Forget what you think about grammar rules.
Well, some of them anyways.
"But", "because" and "and" can start a sentence. If you're like me, this will be a hard habit to break. Just remember that you start sentences verbally like this, so don't be afraid to do so on your website.
Paragraph shmaragraph. We all know that paragraphs should be 3 – 5 sentences. Ditch that rule and embrace the one liner.
Don't spell out numbers. Numbers stand out in a sentence, helping readers to see important information while skimming your website.
Be enthusiastic!!! For best results, use 3 exclamation marks!!!
Make up words. Be funny. Maybe even a little bit weird! ! Personally, I like to use "gobbledygook" a lot. Not only does it sound hilarious (but it does, doesn't it??), but it also injects my writing with a bit of personality, which (hopefully) makes me more relatable!
#8 Change your buttons!!!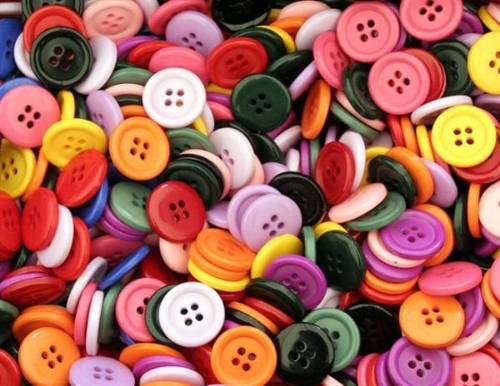 Don't underestimate those few words you use on your buttons. They can dramatically change how your potential customers react to your website.
But don't fret, changing your buttons shouldn't require a huge website re-development. Just a few adjustments to the copy can make all the difference.
Navigation buttons
Keep your navigation buttons to a minimum – 8 navigation options maximum. After that, things get a little messy.
Your navigation buttons should use accessible and clear language. If in doubt, use familiar terms like "contact us" and "about us" options, but don't be too scared to step out of the norm with things like "let's talk" or "what we do at [insert your company name here]".
If you have a lot of content that can't be linked to in 8 navigation options, group them under one subheading and use a drop-down menu.
Another thing to note is that all your action buttons should be on the right. This is because people generally read left to right, and since "action" is usually about moving forward, that's where they'll expect the action buttons to be.
Sign-up buttons
This type of call to action button is a very important moment that occurs in a consumer's decision process. With a click of a sign-up button, you've gone from website traffic to a new lead.
But did you know that how you phrase your sign-button can make all the difference to how many people press that button?
Using verbs, number digits, practical language and shorter sentences can drastically improve your sign-up numbers.
#9 Clear Call to Action (CTA)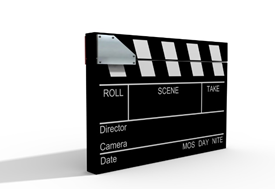 CTA's don't stop at the sign-up button, but can come in all shapes and forms.
The biggest failing of a CTA is not making it clear to your customer what you want them to do.
A vague CTA like "Love graphic design? So do we!" is confusing. I don't even know if that's a statement, hyperlink, ad or CTA.
So I probably won't click on it.
Your CTA should ask your customer to do a specific action. For example: "Click here to sign up for our newsletter and get tips from our expert graphic designer".
To make your CTA's even better, try these ideas:
Start the sentence with a verb. Verbs inspire action in the reader, and thus convert better.
It's all about benefits. Show how taking action will benefit these prospective customers, such as getting instant updates or a special bonus.
Encourage customers to act immediately. Why should they sign-up now and not later?
#10 Tweak. Test. Tweak. Test again.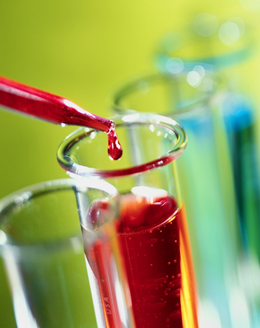 Your data is what drives your business forward, so be sure to use it wisely by testing the changes you make.
You can guesstimate and follow all the "how-to" guides of marketing, but you'll never know for sure if you don't look at your numbers critically.
That means for every change you make, look at your data and ask yourself is there any improvement. If yes, then keep the change. If no, tweak it some more.
If you don't want to take any chances, there are also programs that you can use that will help you test your changes before you make them live. VWO and Sitebeam come highly recommended.
So have you ever tried and tested any copy on your website and seen a difference? What common mistakes do you notice in website copy the most? Or what mistake did you make with your website copy and how did you fix it?
Why not leave a comment and share your expertise with us!!!