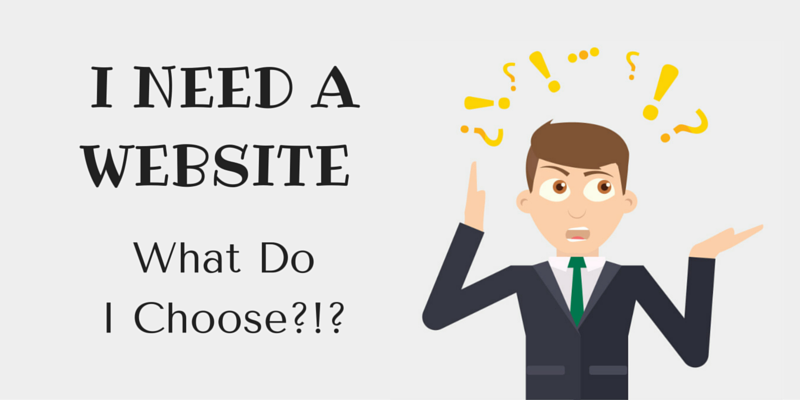 WordPress, Wix, Weebly, Website Builders oh my.
When it comes to building a website – there's no shortage of options open to you.
Most business owners just won't care, and will go with whatever their web developer/designer recommends.
But you should know – even just a little bit – so when you're discussing it with them – you understand at a high-level what advantages and disadvantages come with each. After all – a shiny new website can be built on any of them – but you're the one who is going to rely on it to bring you new traffic, leads and customers for a few years to come (when your developer may well be long gone), and your choice now *will* make a difference in what you can do down the road.
Getting traffic is only one part of the puzzle that is content marketing. The other is having quality content that educates, entertains or interests your potential clients and induces them to sign up for your email list, or become twitter followers so you can continue to build a relationship with them until they're ready to become a customer.
Your content home, the hub of your efforts is your website and blog. If you already have a website and a blog, and you're happy with it, skip the rest of this post. This is meant for those who don't.
You must have a website to drive traffic to. Not having that is like having a car without an engine. Sure you can be on social media, but when people want to find out more about you – they need somewhere they can go. Your website and blog is that place.
To make things easier – we've split this into 2 personality types! (at least when it comes to their online presence). If you know what you want, and don't mind spending on it, then the first section is for you. If you want things to be easy, and don't want to spend a ton of cash, then the 2nd section "You like things easy" may be more for you.
You know what you want and you won't settle for less!
Great!
The bad news is that this is going to cost you! You'll need to hire a web designer.
Depending on your needs you may be able to find one who can give you exactly what you want using a ready-built platform like WordPress or Drupal. If not, a custom-coded website can set you back a lot.
Your best bet is to Google 'web design in [yourcityname]'. Spend some time going through their portfolios and contact a few you like and have a chat. Get some quotes. Go with the person you feel most comfortable talking to, and who's portfolio impresses you the most.
It's really important that they use WordPress or Drupal as their base in most cases. If they want to use something else – make sure they have a good reason. For example, if you are building a small ecommerce store – Shopify or another platform may be a better choice.
If they suggest building it themselves (ie: custom-coding), don't do it unless you talk to multiple developers and they all suggest that option. It's going to cost you a lot more in ongoing maintenance. If they suggest Joomla – don't walk, but run in the other direction!
So long as they build it for you on a solid platform, then even if the web designer isn't around in a year or two – someone else can easily pick up the maintenance of it. Plus you can add features and functionality for a lot less money because it's likely someone else has already coded it, and you can simply install it for free or for a small fee.
The other reason it's important to use a platform is for SEO – making sure people actually find your website. If it's custom-coded your SEO is only as good as the person who coded it. Which might not be that great at all, even if they make beautiful websites.
If you use WordPress or Drupal – there are plugins (or add-ins) that you can add that will help you.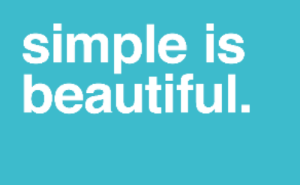 You like things easy.
Fantastic. Life's going to be a little less expensive for you!
There are tons of options on the market. I'm not going to be able to list them all here, but I'll give you a few of the main ones out there and some brief pros and cons and you can start digging from there.
One of the most cost-effective solutions, and also about the most flexible. You'll pay in having to spend a bit more time setting this up and customizing it, but in the long-run it pays off in flexibility if you like to figure things out yourself.
WordPress itself is free, but you'll need to spring for hosting, which can run from $3/month and up. Try to find one that offers something called CPanel and make sure they have a WordPress deployment option like Fantastico or something similar. Those will make your life easier. We recommend Bluehost – check out our guide on getting set up with them.
You get the most flexibility here – but you'll also be responsible for upgrades, and fixing anything that goes wrong. Be warned that this can be a time suck unless you can find a WordPress developer who will help you.
NOTE: There are services (like Flywheel or WPEngine) that make WordPress setup and maintenance a LOT easier. They handle WordPress upgrades automatically, and make it super easy to take backups and rollback in case of problems. I recommend them. They are more expensive than standard shared hosting – but your site will load faster (improving your SEO), and you don't have to deal with many of the maintenance issues you do with regular hosting.
Plans from $8-$30/month. They offer some beautiful designs, and a reasonably easy process to build your website. No need to worry about upgrades or hosting because they do all of that for you. These guys offer one slick service, and if you don't mind giving up some flexibility, they're a great option.
Not to be mistaken with WordPress above – this is the version they host for you. So no need to worry about upgrades or hosting here either. You get the same great WordPress platform, with none of the headaches. However, your flexibility is limited to the themes and plugins they offer – so you do give up some flexibility.
The fast-food of the website creation world. Have a go and see if it works for you. Limited flexibility. There are other options like this – but they all fall into the same category. You're forever locked into one company, changing to another provider will be expensive and/or time consuming. We do not recommend website builders in general.
Our recommendation
We recommend WordPress hands down. If you want the most hassle-free experience – then host it with a managed WordPress host like Flywheel or WPEngine, or hire a developer to do upgrades for you once a quarter. WordPress just gives you so much more flexibility than the other options. There are plugins to do just about anything. And, of course, Spokal integrates with WordPress – letting you turn your WordPress website into a marketing machine without giving up any of that WordPress flexibility.