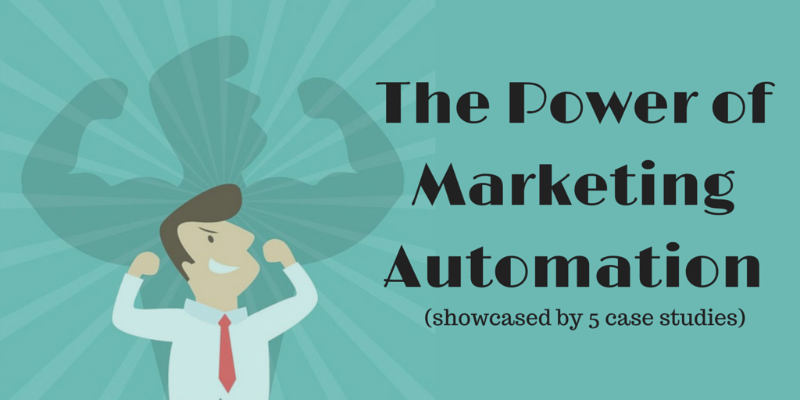 Can you believe that only about 4% of businesses in the U.S. with 20 or more employees are using marketing automation? And that number decreases to 3% in non-tech companies.
Overall, only 22% of companies are using marketing automation software today.
It seems that those who can benefit the most from marketing automation, aren't using it. So it's hard to not ask the question, what's holding these businesses back?
At the risk of sounding melodramatic, I think that part of the reason – besides a lack of understanding and resources – is fear.
Small businesses also have more to lose if an investment doesn't work out, so they need to feel secure and confident in their marketing decisions. They need to know that marketing automation will help them grow their businesses.
And that's where these marketing automation case studies come in.
Case studies work as proof of concept that bring real results to what was otherwise just a theory.
And if you're considering investing in some new technology for your business, but don't know which one, head on over our marketing automation software selection guide. Just answer a few questions and we'll let you know what platforms will work best for your needs.
However, for those of you who aren't yet convinced of the merits of marketing automation, 'lo and behold the amazing results of these 5 marketing automation case studies.
Marketing Automation Case Study #1
Paper Style – 330% Increase in Revenue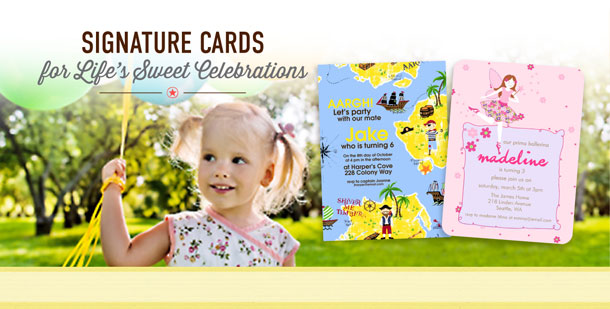 PaperStyle.com is an invite and stationary specialist that enlisted the help of WareoWear to create a marketing automation campaign that targeted brides, brides-to-be, or friends-of-brides, based on their actions in emails and on their website.
Paper Style used 3 triggers for their marketing automation campaign:
Clicking on a wedding link in any Paper Style email
Purchasing wedding or bridal shower products
Visiting a wedding-related page on the PaperStyle.com website
Based off of their customer's actions, a tailored email was sent – in a timely manner – to the customer with relevant marketing messages. For example, if a bride had purchased favors, they would then receive an email regarding "thank you" cards a few days later. But if it was a friend of the bride who purchased bachelorette tiaras, for example, then they would receive wedding gift ideas.
Did it work?
244% higher open rate than average.
330% increase in revenue per mailing
Click rate: 161% increase
I'd say that's a resounding "yes".
Marketing Automation Case Study #2
Cincom – 256% Increased Open Rate

Cincom Systems is a privately owned enterprise software solutions company that was having trouble identifying its enewsletter subscribers in its sale process, or tie those prospects to a sale.
Using Eloqua, Cincom launched a behaviour-based content campaign that was made up of the following five phases:
The 1st phase was simple: When a newsletter subscriber clicked through to an article, Eloqua would grab their information and begin to track them.
The 2nd phase was to tag each article with by subject matter, and to use those tags as signals that subscribers may – or may not be – interested in Cincom. For example, content that was tagged 'sales enablement' and 'performance' was considered relevant to Cincom's sales and product-configuration solution software. Therefore, when a subscriber interacted with content that contained these tags, they were filtered into that relevant lead generation campaign.
The 3rd stage was to conduct content audits that analyzed Cincom's newsletters, website, blogs, ebooks and podcasts to look at what content worked best for their readers.
The 4th phase of the marketing automation campaign was to gain a clearer picture of their readers, which they did through progressive profiling. The more a person engaged with Cincom's offers, the more information Cincom would ask them for.
For example, on subsequent visits, Cincom might ask for their company name or size. Once they have that information, more specific information might be requested. The end result is a much more complete picture of the contact.
The final phase was to pursue those leads based on the information that had been gathered.
Did it work?
256% improvement in the campaign open rate.
1941% increase in the click-to-open rate.
1513 potential opportunities identified.
An average of 18 new sales leads every week.
I'd say that's another happy customer, wouldn't you?
Marketing Automation Case Study #3
Acteva – 350% Increase In ROI

Acteva is an online registration, ticketing, and payment management service that began using marketing automation to improve its targeting and ROI. Acteva already has Salesforce, but wanted more visibility into their marketing activities and chose Marketo since they're easily integrated with Salesforce.
The campaigns that they created through their marketing software, such as customized landing pages, emails and lead nurturing campaigns, all saw decent conversation rates, with Acteva claiming that the process took 40% of the time and at 30% of the cost.
But did it work?
350% marketing ROI
100% annual growth in areas where marketing automation was implemented
$2m in incremental gross revenue
Success!
Marketing Automation Case study #4
Barack Obama's campaign
Even the president of the United States of America uses marketing automation.
Yup, I'm going there. Back in 2012, The Guardian called Obama's successful reelection campaign The Holy Grail of Digital Campaigning. And while people unfamiliar with marketing automation wondered at this new technology in awe, us marketers raised an eyebrow in an I-told-you-so-but-I'm-not-going-to-say-it fashion.
Sorry… but we did.
The key to Obama's success was The Dashboard which was a simple online registration platform for volunteers willing to support the candidate's campaign.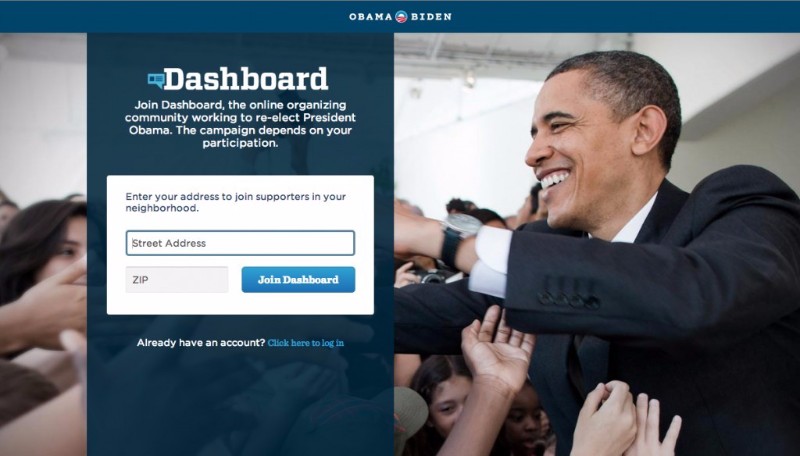 As you can see from the above picture, in order to register your help, you have to include your ZIP code and a street address, and also – a valid email address.
After registration, you can access a portal that – at first glance – could be mistaken for any other social media platform which was feeding them news, political and election events and discussion forums.
But little did the users know that what Obama's team was actually doing was collecting all the data from the registered users that they could get their hands on such as the volunteers' online activity, social media activity and offline activities such as phone calls, donations and completed volunteer tasks.
Using this information, Obama's team could quickly contact targeted volunteers that could help with particular elements of the campaign. The efficiencies gained from such a marketing automation process, as you may guess, were remarkable. Very little time was wasted on unqualified leads volunteers who weren't interested.
Did it work?
So yes, I would say it worked.
Marketing Automation Case Study #5
Opsview Increases Revenue By 178%

Opsview is a UK-based software company that provides enterprise-level management and monitoring for IT infrastructures that actually started off as an open sourced free tool. Opsera acquired the freeware project and began to work on commercialization the product by offering 2 options:
Opsview needed to find a way that could help them differentiate between the 2 types of leads: Ones who were contented, and ones who might be interested in having access to extra value content like whitepapers and software downloads.
Opsview then turn to marketing automation to sort through the leads coming into the website.
To do this, they asked extensive questions from their registrants who signed up to the site and then scored them based on their answers. For a lead to be considered qualified and sent to sales, they had to reach a certain score – Opsview decided on 26 points. Some attributes would equate 26 straight away, other attributes were less and therefore the lead wouldn't be sent over to sales until their lead score increased through Opsview's lead nurturing campaign.
Did it work?
Pre-qualified leads increased 30% on the previous quarter
Volume of leads pursued by sales increased by 55% on the previous quarter
Revenue increased by 178%
Yup!
Conclusion
As these 5 case studies show, marketing automation has been utilized by various businesses time and time again to gain efficiencies and work smarter, while also increasing revenue. If you're not using marketing automation, you might be seriously missing out on an opportunity to grow your business.
Want more information on all things inbound marketing?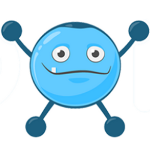 And some free blogging templates and guides, as well as an A-Z dictionary of online marketing terms?