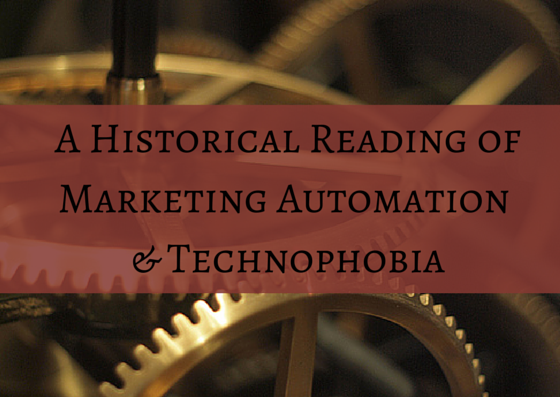 You've probably noticed, and I apologize for sounding like a broken record, but there's a particular wariness amongst quite a lot of people when it comes to marketing automation. Sometimes we love it, sometimes we hate it… But we always approach it with this sense of caution that seems to be specifically unique nowadays to marketing automation.
It would take me weeks (if not months) just to compile a list of all the articles on the internet that have weighed in on the marketing automation debate. On a daily basis, we're flooded with blog posts that argue for or against automation, for example: Is Marketing Automation Cheating or Just Slightly Creepy? & What's Wrong With Marketing Automation?
The battle rages on and on, and digital marketers who swear by automation tools are going way out of their way to defend them by telling you in excruciating detail exactly what automation is, how it should be used, and why it's such an asset when used correctly.
And I wholeheartedly agree with these marketers' assertions, and likewise, I've spent a fair share of my time defending automation tools too.
Because, here's the thing: Marketing automation is a super effective tool when it's used to supplement our marketing efforts in an attempt to make the lives of our customers even better, and it's really frustrating when start-ups and small businesses don't take full advantage of the tools at their disposal that could potentially be the difference between succeeding and failing in their endeavors.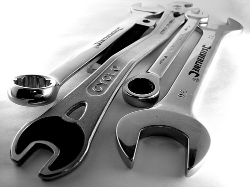 Still, it seems like for every article that defends marketing automation, there are just as many, if not more, articles that are condemning marketers for using it. So, it's suffice to say that we haven't quite debunked the myth that marketing automation is, well… bad.
Being the history nerd that I am, I can't help but put this tension in its historical context. Why are we so afraid of automation? Is it particularly unique to automation, or have we seen this type of anti-technology trend before?
Let's take a look, shall we?
The Industrial Revolution and the Beginning of Technophobia
Underneath all of the arguments against automation, it boils down to an oh-so-familiar suspicion surrounding technology that humankind has been plagued with for hundreds of years.
It's called "technophobia".
"Technophobia is the fear or dislike of advanced technology or complex devices, especially computers. Although there are numerous interpretations of technophobia, they seem to become more complex as technology continues to evolve."
During the Industrial Revolution, people began to become wary of the new technology that was beginning to become more and more prevalent in their lives.
As new machines and new technology began to be implemented into the workforce, more and more unskilled and underpaid men, women and (unfortunately) children who were working in trades were seeing their livelihoods threatened by these machines who could do their work for them, at a fraction of the cost.
By the 1700s, people had begun to start destroying the machines in an attempt to sabotage the advancement and save their jobs. The destruction became so prevalent that in 1727 the Parliament of England made the demolition of these machines a capital offense.
However, the violence continued as a group of anti-technology workers called "the Luddites" protested in 1811 by raiding houses for supplies, petitioning for trades' rights, and removing key components from knitting machines. The Romantic Movement embodied these feelings, with its focus on natural and organic growth as the ideal (think William Wordsworth and William Blake).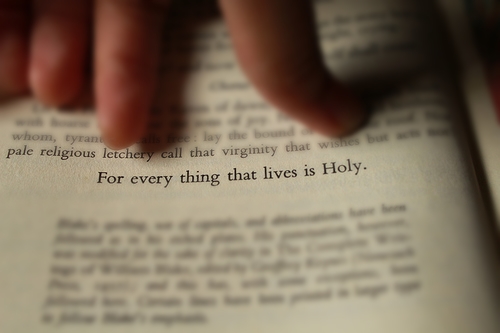 After WWII, the fear of technology only continued to grow. The bombings of Hiroshima and Nagasaki were seen as proof of the evil applications of technology, and people began to fear for the existence of humanity itself.
Further corporate production of war technologies, such as napalm, gases, and explosives during the Vietnam War only worked to further fueled the public's fear of technology.
In the 1980s, with the introduction of the environmentalist movements that highlighted pollution and global warming, people began to understand the harmful impact that technology can potentially have on our world, and it turned out to be in ways that very few people had predicted.
Technophobia and the Modern World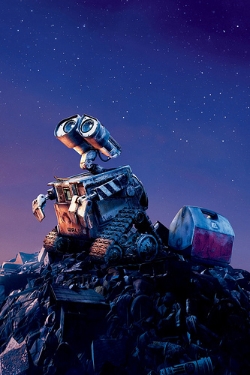 While we've become more and more aware of that technological advancements can and do have negative impacts on our environment, the public mind has adapted to technology remarkably well.
Some would argue, too well.
To find technophobic ideas, you don't have to go very far. Just look at some of our most beloved and popular films, such as Frankenstein, Metropolis, The Matrix, Wall-E, The Terminator, Avatar and Jurassic Park.
Each plot revolves around one central idea: The abuse of technological advancements can have dire consequences for humanity.
Ironically, viral videos such as this also highlight technophobic ideologies:
And who can blame them? Just like with anything, technology can be addictive. And just like with anything, technology can be abused.
And as technologies become increasingly complex and difficult to understand, people are more likely to harbor anxieties relating to their use of modern technologies.
The Prevalence of Technophobia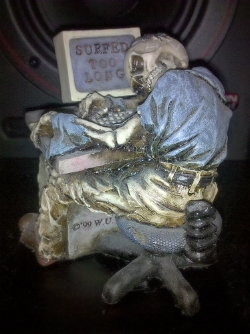 You're probably realizing right about now that you might be harbouring some technophobic tendencies, and that's okay. We've all watched these films (and that viral video) and thought, "Oh, we should really be careful with technology".
And you're right: We should always approach new technology with a sprinkling of caution, because in the end, we need to safeguard our futures.
In fact, a study that was published in the journal Computers in Human Behavior was conducted between 1992 and 1994 in which first year college students were surveyed across a variety of different countries regarding their feelings towards technology which demonstrated that technophobia is quite prevalent in our society. Out of 3,392 students that were surveyed, the overall percentage of students who responded with high-level technophobic fears was 29%. However, when geographical location is considered, the highest rates of technophobes were seen in Japan who had 58% high-level technophobes, India who had 82%, and Mexico who had 53%.
A more recent report from 2000 stated that between 85% – 90% of new employees at an organization may be uncomfortable with new technology, and are technophobic to some degree.
So, if you're thinking that you're alone in your cautionary feelings towards technophobia, don't worry: It's much more common than you think.
Different Types of Technophobia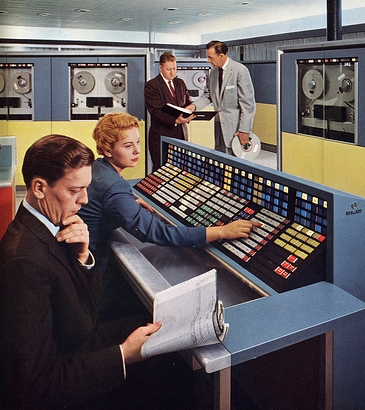 In rare cases, technophobia can be quite severe. However, this is usually a result of other underlying mental illnesses such as schizophrenia and bipolar.
Dr. Larry Rosen, a research psychologist, computer educator, and professor at the California State University has suggested that there are 3 dominant types of technophobes:
The uncomfortable users
The cognitive computerphobes
The anxious computerphobes
The cognitive computerphobe really dislikes technology and will likely avoid using them altogether, thus affecting their lives. While the anxious computerphobe approaches technology with caution, but can usually overcome their feelings in order to progress in work etc.
Technophobia and Marketing Automation
Dr. Larry Rosen states in his book TechnoStress: Coping With Technology @WORK @HOME @PLAY:
"Modern technology was designed to empower us and set us free. So why do we often feel more like its slaves than its masters? From pagers to Web sites, e-mail to fax machines, each new "technohelper" places greater demands on us."
This "technostress" is exactly why, in my opinion, automation has gotten such a bad rap.
"If you've ever tried to juggle a steering wheel and a cell phone, or accidentally recorded an infomercial rather than the nightly news on your VCR [Ok, old book. No one uses VCRs anymore] — then you already know what TechnoStress feels like".
Likewise, this same reasoning can be applied to why people dislike automation so much: It's the inability (or fear of the inability) to adequately control it.
We've seen marketing automation abused: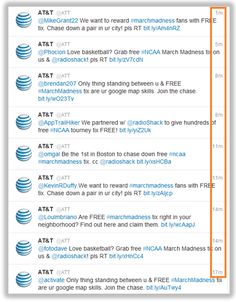 We've seen marketing automation not working adequately: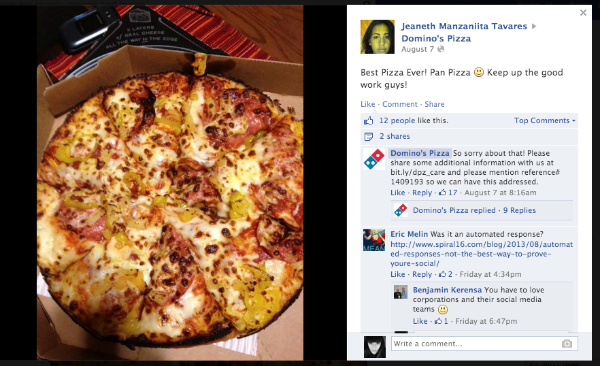 We've seen marketing automation replace actual human interaction in upsetting ways: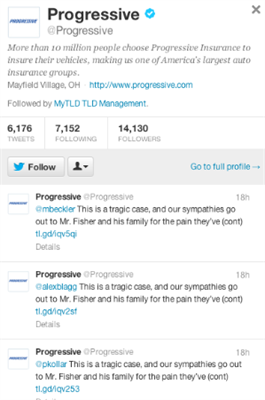 We don't like what we see in these instances, thus, we don't like marketing automation.
When we're trying to get in contact with someone, the last thing we want is an automated reply. When we want to talk to customer service, we don't want a robot. When we want to follow a brand, we don't want it to be faceless. When there's a crisis, and an autoresponder (who simply can't understand the nuances and complexities of humanity) goes on a rampage with responses like this: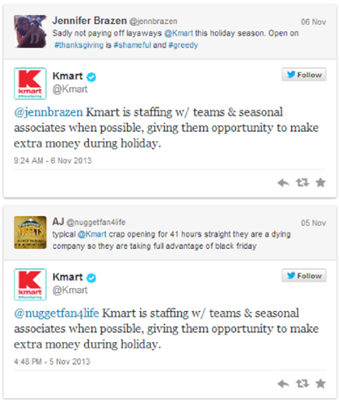 We get seriously worried.
We want to know that there's an actual person behind these social media accounts, DMS, emails etc. and that, when things go wrong, there's a customer representative ready to actually listen and empathize with us. We don't get the sense that there's a person behind these incidents' with automation. And instead we're left with an uncaring, unsympathetic and un-human robot.
This is what happens when marketing automation is abused by marketers in an attempt to "set it and forget it". It gives a bad name to automation, and very quickly people become anxious because the human element of the business has been stripped away by technology.
We feel like we're losing control.
But this isn't what marketing automation is about.
And that's why it's so important for marketers to understand the power of marketing automation, learn how to use it wisely, how to ensure that it always remains a tool to supplement marketing efforts (not a replacement), remember to never use it as a crutch and never, ever, ever… Set it and forget it.