It's seems like every month there's some new marketing strategy emerging online. Some fad or trend that business owners clamber to look at with a mixture of caution and awe as they ask themselves, will this be the next big thing, or a complete waste of time?
A Fad or Trend?
A fad is something that comes and goes frequently and erratically. They tend to have a huge surge in popularity, and then disappear into oblivion. Think pet rocks, tamagotchis, stonewashed jeans, Beanie Babies, AOL Instant Messenger, anything with "Keep Calm and ______ On," fringing on everything music festival related… I think you get the picture.
On the other hand, trends don't skyrocket and then crash in popularity. Trends are in it for the long-haul so they tend to rise in popularity more slowly. Think healthy living, eco-friendly cars and ebooks.
Sometimes, it's difficult to know for sure whether a new marketing strategy is a trend or a fad. It's hard because we've seen marketing strategies that were labeled as "fads" – such as content marketing and social media marketing – practically become marketing staples. And we've seen other marketing strategies – such as keyword stuffing and empty link building – fail and flounder while businesses who invested in them struggled to keep their heads above water.
The reality is that sometimes these marketing strategies stick, and sometimes they don't. But for business owners, hopping on the wrong bandwagon could have dire consequences for their businesses, making it even more important to gage whether a marketing strategy is really worth investing in.
That's why we've taken a look at 5 of the latest marketing strategies that have emerged in recent years to see if they're a trend worth your time, or a fad that's about to flop.
Mobile Optimization and Integration
Unless you've been hiding under a rock somewhere, you'll have read one or two (or, you know, a thousand) different
studies, blog posts, articles and reports on the increasing migration of consumers to mobile.
According to the Pew Research Center:
64% of American adults own a smartphone.
90% of American adults own a cell phone
32% of American adults own an e-reader
42% of American adults own a tablet computer
A Fad Or Trend?
As we can see by the below chart, growth in media adoption has been consistent over the past decade or so and doesn't seem to be decreasing any time soon. While there has been peaks when a certain type of media device became more popular (smartphones in 2013, for example) the growth continued steadily.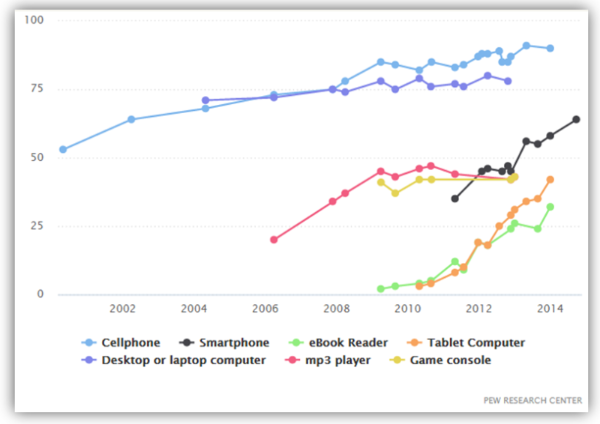 Moreover, Google has released a new mobile-friendly ranking algorithm that's designed to boost mobile optimized pages in Google's mobile search results. Meaning: if you're website is optimized for mobile, it will rank higher in search engine result pages.
If that doesn't say "mobile is here to stay" then I don't know what does.
How Marketers Can Use This Marketing Strategy
Luckily it's pretty easy to test whether or not your website is optimized for mobile by heading on over to Google's Mobile-Friendly Test tool.
But the more savvy marketers and business owners will take it a step further by integrating mobile marketing strategies through the use of apps. Many businesses have begun to engage their audiences by having them download an app that can be used in conjunction with their business.
Examples Of Marketers Using This Marketing Strategy
Spoleto a Brazilian restaurant chain, used these techniques when it added a feature to its mobile application that allowed consumers to review the menu, make food selections from a location nearby, and significantly reduce their wait times.
I can't go to the cinema without being prompted, at least once, to download Cineplex's TimePlay app. And you know what? The audience loves it. I see people running into the screen before the trailers start and exclaiming, "oh great we didn't miss the TimePlay!"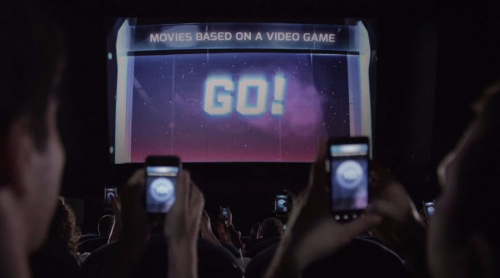 It's genius. It not only engages the audience, but it also ensures that they get to the screen early enough to watch the ads and trailers. Win win for everyone!
Mass Customization
Mass customization isn't anything new. Levi Strauss offered custom jeans for 10 years starting in 1993, but it never really caught on. The complexity of the software that was available, and the additional cost of customization, meant that customers never bought into.
In more recent years, however, things are changing. Technology has gotten to a point retailers can offer online design tools that any consumer can understand, and to fulfill orders for customized goods quickly and efficiently.
According to the author of Online Consumer Psychology, Karen A. Machleit, customized products give consumers the feeling that they have something no one else has. In today's world, where ready-made products are beginning to lose their appeal, many consumers are looking to customization as a way to feel unique and to express themselves as individuals.
A Fad Or Trend?
It depends. When mass customization is done right, it can be something that lasts and grows with a company. But, when it's done wrong, it can be just another fad.
As Frank Pillar, co-director of the Massachusetts Institute of Technology Smart Customization Group in Cambridge says, "Mass customization allows companies to profit from the heterogeneity of the market". But Piller goes on to warn companies that if they get into the mass-customization game, they also run the risk of sliding from phenomenon to fad.
He advises business owners to keep their distances from categories that are already saturated with mass customizers. "Don't do men's shirts," he says. "Do your research and find some unmet areas."
How Marketers Can Use This Marketing Strategy
From makeup, to shoes, to handbags, mass customization can be applied to many online businesses. However, marketers should be careful to ensure that their customization options offer real value to their customers, rather than be just a gimmick.
According to McKinsey consultant Anshuk Gandhi, achieving success in mass customization requires "…an integrated approach where technologies complement one another across a company's various functions to add customization value for the consumer, bring down transaction costs and lead times, and control the cost of customized production."
Examples Of Marketers Using This Marketing Strategy
Wild Things has introduced a service on its website that lets customers design their own jackets. By picking everything from the liner fabric, to adding a personal ID to the jacket, a consumer can get mountain gear that's specially designed just for them.
"If you're left-handed, you don't want your chest pocket on the left side, you want it on the right," says Edward Schmults, chief executive officer of Wild Things, which is based in Newport, R.I. "If you're a woman, you may not want a chest pocket. So then you don't click that button. I firmly believe this is the future of selling product to customers."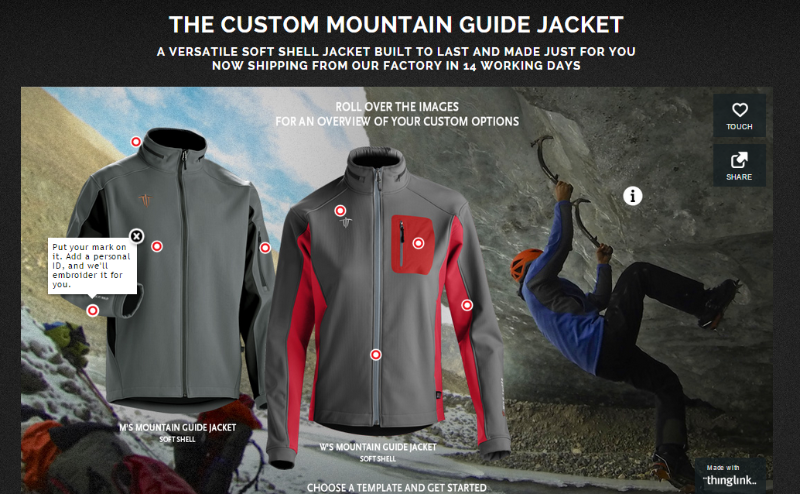 Vans is an example of a brand that's not only introduced mass customization, but has created a community around it which you can see on the Vans Custom Culture part of the site which hosts a contest that high schools can enter by customizing a pair of vans.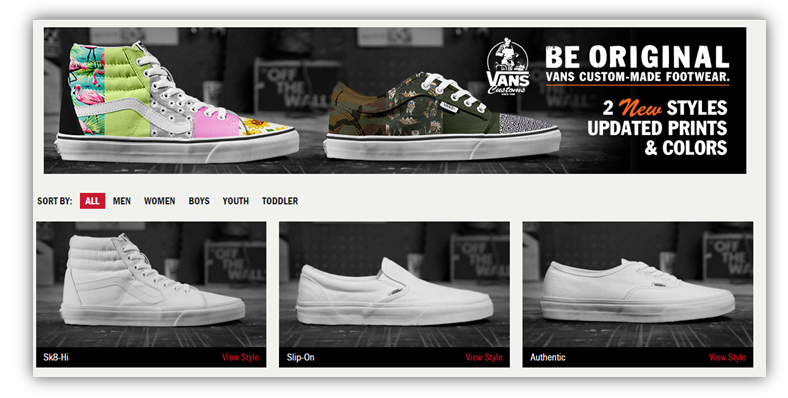 Interactivity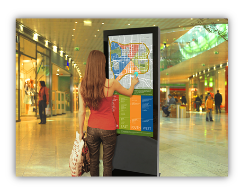 Have you ever come across a shopping mall's map that's a digital touch screen? I'm betting you have. Interactive marketing is becoming more common place nowadays, as touch screen and motion detection technology becomes more advanced.
Businesses often use interactivity in order to engage and entertain their audiences while information is being exchanged.
A Fad Or Trend?
Interactivity can have many practical uses, such as for informational kiosks or displays. But, like with mass customization, it can slip into being a fad if businesses aren't careful with how they use it.
How Marketers Can Use This Marketing Strategy
To avoid using interactivity as a mere "gimmick" or fad, interactivity should be used by businesses to make the consumers' experience easier, more enjoyable, and more engaging. The user should need to use the interactive display in order to give or get information regarding a product/service/business etc.
Businesses have started to use interactive displays in various creative ways, from display windows which the consumer can engage with even after the store has closed, to launching interesting competitions/giveaways.
Examples Of Marketers Using This Marketing Strategy
Pizza Hut turned heads with its interactive table that provided a customized experience for its users. The table allows for customers to customize and order their pizzas, while also entertaining and engaging them before, during and after the process.
Coca-Cola
Coca-Cola has definitely embraced interactivity and often uses it to give their customer the "wow" experience. For example, their Small World Machines campaign connected up 2 vending machines – one in Pakistan and one in India – and encouraged participants on both sides to interact with one another in order to win a free can of coca-cola.
Crowdsourcing
"Crowdsourcing" is a term for gathering information from consumers for the purpose of enhancing marketing experiences. It's become an increasing trend ever since the advent of social media where consumers can easily engage with a brand online.
Crowdsourcing can be an excellent marketing strategy because it more directly engages consumers in decision making process.
A Fad Or Trend?
Crowdsourcing has been around for years, and it doesn't look like it's going anywhere any time soon. The peak in popularity is due to the growing popularity of social media platforms, rather than it being a fad.
How Marketers Can Use This Marketing Strategy
Marketers can use crowdsourcing in order to create a deeper engagement between them and their audience. Because crowdsourcing uses information directly from, well, the crowd – customers feel like they're actually being listened to and have an impact on decisions that the businesses make.
Examples Of Marketers Using This Marketing Strategy
KFC crowdsources their very own national commercial. Well, kind of.
In 2014 KFC launched a "moviematic" device in select cities in Russia where customers were provided with a script and then recorded. The recorded clips were then uploaded to YouTube where one winning clip was selected for KFC's commercial.
KLM created a "social offer" campaign by asking their audience to vote on their favorite destinations, and then using that information to then generate an offer on their top 2 choices. Moreover, the social offer decreased in price the more people shared it.
Growth Hacking
Ah, growth hacking. The newest buzzword that literally just means a marketer with a penchant for analytics/data.
Or, as this definition of "Growth Hacker" by Andrew Chen states:
Growth hackers are a hybrid of marketer and coder, one who looks at the traditional question of "How do I get customers for my product?" and answers with A/B tests, landing pages, viral factor, email deliverability, and Open Graph. On top of this, they layer the discipline of direct marketing, with its emphasis on quantitative measurement, scenario modeling via spreadsheets, and a lot of database queries. If a startup is pre-product/market fit, growth hackers can make sure virality is embedded at the core of a product. After product/market fit, they can help run up the score on what's already working.
A Fad Or Trend?
Marketing is here to stay, and therefore, so are marketers. As far as titles go, I think "growth hacker" is just one of those buzzwords that we're going to quickly get tired of.
How Marketers Can Use This Marketing Strategy
Using analytics and data to grow your business is definitely a good idea. However, there are other metrics aside from analytics that should also be monitored.
Examples Of Marketers Using This Marketing Strategy
UpWord
UpWord grew their business by finding a clever way to hack Facebook's ads. Read more about how they managed that here.
Backlinko
Brian Dean has used growth hacking (i.e. marketing/analytics) to grow his online business at Backlinko. One method he's used is the Guestographic, which you can read about here.
Infographics
With the average internet user's attention span is approximately 8 seconds, it became pretty obvious pretty quickly that visuals would play a huge part in online marketing. Infographics were an easy way to provide a visualization of information to internet users who were less likely to engage with long-form pieces of content.
But, while it might be good for information visualization, it often fails in other regards. Firstly, people don't remember infographics. Secondly, people don't often recognize – or care – where the infographic originated from so it's not great for brand recognition.
A Fad Or Trend?
While infographics are great, I think that the digital marketing world can – and will – do a lot more. Already we can see the more traditional, static infographics being replaced with more interactive ones, older infographics becoming obsolete and newer infographics getting less engagement or needing to be a part of a larger content strategy rather than a stand-alone piece of content.
It's a great way to visual information, but as it stands, I think infographics are just a fad that will be overshadowed in the next few years by more advanced information visualizations methods.
How Marketers Can Use This Marketing Strategy
Marketers should use this strategy as part of their larger content strategy. Infographics alone aren't enough – marketers now have to use infographics as an aid to understanding, as a way to repurpose content, or as a way to keep their audience engaged in the conversation.
Examples Of Marketers Using This Marketing Strategy
This typography infographic from Evan Brown at DesignMantic aims to help designers (or would-be designers) a bunch of time in the design creation process by outlining a few basic commandments.
As Brown explains:
"Even though typography is an art and art is supposed to be subjective with minimal parameters, these rules can still be applied in order to save time and too much experimentation. It's always good to know the few basic do's and don'ts in order to save yourself the trouble of experimenting too many fonts on your design."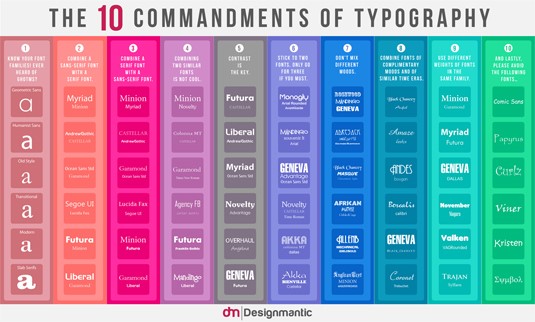 So much beer, so little time. That was, until Pop Chart Lab created this awesome beer infographic called The Magnificent Multitude of Beer. Click in to here to see the full version, it's well worth it.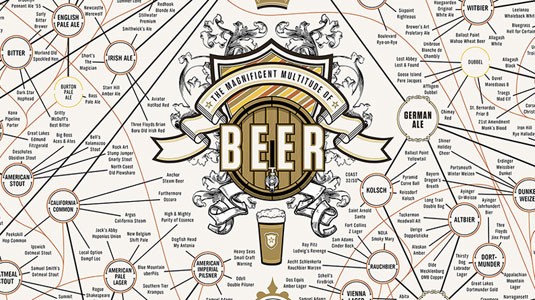 Need help with your content marketing?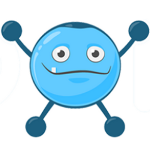 That's what we're here for. We want to send you a small business pack that has blogging templates, guides and an A-Z of online marketing!