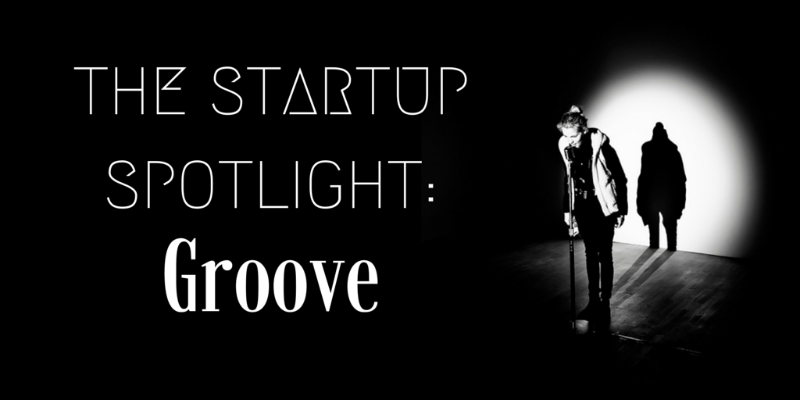 Welcome to Spokal's Startup Spotlight Series – A series that features brilliant startups from all around the world and takes an inside look at the wins, the loses, the ups and downs, the struggles and the successes of what it takes to be part of a startup.
This week we have Co-founder Alex Turnbull talking to us about his startup, Groove!
A Little Bit About Groove

Groove is a no-frills help desk software that makes managing customer support, while also delivering personalized responses, super easy.
Before starting Groove, Alex had a small business that was – like many businesses – using Gmail to keep up with support emails. But the problem was that Gmail is for communication, not collaboration so with four employees trying to use the same support email inbox, things quickly started to get messy.
The team's work was a huge burden to track.
Things were slipping through the cracks.
Their customers weren't happy (and neither were they)!
So, like any good entrepreneur, Alex went looking for a better solution. But the options he found just weren't right for his small business. All the help desk software on the market was way more than what their small business needed and came fully packed with cluttery features that they'd never use.
And that's why Alex started Groove.
Groove takes away that clutter, extra features and complexity that a lot of other help desk software company's on the market were offering. Instead, Groove offers a simple and straight forward solution for small businesses that helps their teams deliver personal customer support.
Inbound Marketing at Groove
For the past few years, Alex has blogged regularly about his company's journey. After hitting their original $100k in monthly revenue mark last year, they've now pushed their goal to $500k and haven't stopped tracking their progress since. His writing has quickly become a must-read for entrepreneurs and anyone who's interested in starting a company of their own.
What made you decide to track your startup journey on your blog?
"Groove was my third startup, and when we were thinking about approaches for the blog, I once again looked around for the content that I would've wanted to read the first time I started a business. It still didn't really exist in one place.
And so that's why we decided to track our journey; to give first-time founders a relatable, real-time look at the true ups, downs and lessons of startup life, without just cherry-picking the wins."
The blog, which has also become a must-read for remote workers, has seen phenomenal success with content being distributed over 3 areas of concentration:
Startup Journey
Customer Support
Product
Which of your 3 blogs performs the best?
"It isn't really possible to make that distinction of which blog is best, because the blogs exist for different purposes. Our Startup Journey blog casts a really wide net; we like to think that any entrepreneur can learn from it. Most people reading the blog don't need support software right away, and so often readers will return many times before signing up (if at all).
The Support Blog is targeted at readers who are already interested in improving their support skills. These readers are much more likely to sign up for Groove faster, though it's a much more targeted niche, so the traffic is lower.
The Better Blog is even more narrow, focused specifically on Groove customers to keep them informed on product updates."
Groove's mixture of different types of content makes for a well-rounded company that aims to talk to all aspects of its audience and not exclude any potential customers.
But the content marketer in me really wanted to know…
Which piece of content has performed the best for you to date?
"As for our top-performing pieces, again, "best" depends on the metric you use, but these ten have been shared and commented on the most."
Curious to see if there was a pattern in their most commented and shared content, I had a look at those titles and found that all ten of them are content that Alex created for the company's Startup Journey blog.
Of course, this isn't surprising considering that, as Alex said himself, the Startup Journey blog casts a "wider net". Because the Startup Journey speaks to entrepreneurs of all shapes and sizes, it's not necessarily attracting businesses that are interested in help desk software.
This is one of those cases where we can really see the dangers of focusing too heavily on vanity metrics as a sign of success.
Sure, the Startup Journey blog is great for virality, but was it really growing Groove?
Maybe. But maybe not as well as other content might.
Late last year the Groove team were confronted with this problem head on – people knew who Groove was, but they didn't know what Groove did.
And nothing could highlight this better than a piece that called Groove a "CRM solution".

Ouch.
Obviously, the writer should be given a slap on the wrist for not managing to do some very basic research, but Alex looked at this blip and saw that there was a deeper problem at work.
Alex realized that, while the Startup Journey blog is great for bringing in huge amounts of traffic to Groove's website, it wasn't making it clear to readers that Groove was a customer support company.
Introducing the Support Blog.
The Customer Support blog was created to engage with more targeted leads, and to establish what Groove actually does as a company. With the content marketer Len Markidan heading up the content, the Support Blog – as well as the Better Blog – may not get as much attention as the Startup Journey blog, but their worth is in the quality of lead that they attract.
How do you decide what content to create? (i.e. Do you have a methodology? Do you use analytics of any kind to determine what you write about, or answer user questions, or just write what you feel like?)
We source content ideas from a lot of places, but the most important one is our readers. We look at comments, emails that we get and Tweets to see what people want to read about. We collect these insights in a Trello board where we have hundreds of potential post ideas, and then we prioritize them based on what we're more qualified to write about.
Alex puts his money where his mouth is, and you can find tons of great insights from his readers in the comments section of his blog posts, where you'll also see the Groove team responding 90% of the time. For example: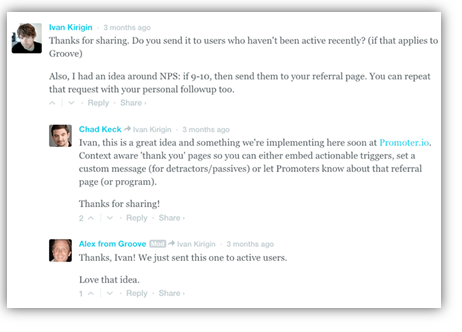 Are there any other startups or businesses that you look to for inspiration? And, if so, what about them inspires you?
"Absolutely. There are many.
A few of them are: Slack: They've built some of the simplest, most beautiful (but still functional) software I've ever used.
Unbounce, KISSmetrics and HubSpot paved the way for SaaS companies like Groove to use content marketing to grow. They're still crushing it and we're always getting ideas from them.
Buffer is another incredible content company. Their posts are always so rich and actionable, which provides a great yardstick to measure our own content by."
With such great businesses to look to for inspiration, Alex had no doubt that inbound marketing is exactly what his business needed to grow.
Why did you decide to go the inbound marketing route? Do you do much outbound marketing?
"We do zero outbound marketing. Our blog is the primary driver of new trial signups for Groove. Why inbound marketing? Because it works 🙂
People want to buy from companies they trust. Inbound marketing is the best way to build that trust by delivering tons of value long before anyone clicks 'buy'."
Key Takeaways From Groove
Vary the type of content you produce
Listen to your customers for content ideas
Your journey is unique, and people are interested in that
Build trust with inbound marketing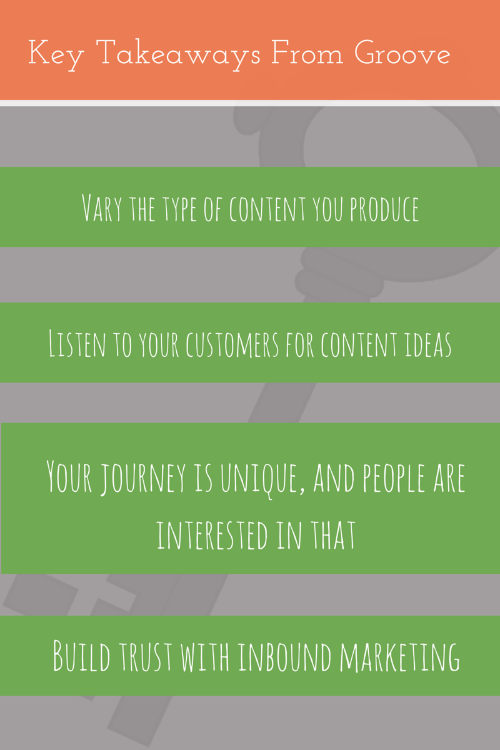 Liked this?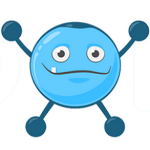 Well, we've plenty more where that came from! Subscribe to our newsletter to get great tips, tricks and information on all things inbound marketing!
If you'd like your business featured in our startup spotlight series, please send me an email at [Sarah at getspokal dot com] with the subject line "Inquiry About Startup Spotlight Series".