A Game of Thrones is without a doubt the most intricate stories to have been adapted for screen in some time.
But what makes it stand out so much isn't the violence, sex and intrigue – we had plenty of that on our screens already.
It's the brutal reality.
Of course, it's set in a fantastical world – I know that, you know that, and that is what gives us some semblance of comfort.
But when we really look at A Game of Thrones, I mean really look, what we're seeing is a reflection of ourselves.
We see our own society staring right back at us.
As Damien Walter once wrote in an article for The Guardian:
When we look up from the page we recognise those same conflicts in the world around us and in ourselves.
And what we see is a brutal truth: It's survival of the fittest.
But what does fittest really mean? The strongest? The fastest? The biggest?
No, no and no.
The fittest are the innovative and subtle schemers, the ones who can adapt to new circumstances the fastest and the characters who take on leadership roles with an air of caution.
Is content marketing so different, really?
With this in mind, let's look at some of the lessons that the 5 major houses in A Games of Thrones can teach us about surviving, adaptation and leadership.
1. House Stark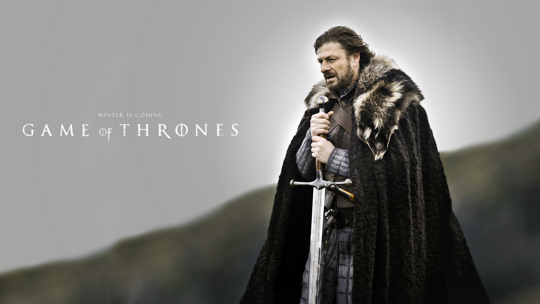 House Stark is said to be one of the oldest Houses in A Game of Thrones, because it existed even before the Targaryens came along.
And with history, comes wisdom.
Unlike other Houses, whose mottos are boasts or threats, the Stark motto is a warning: Winter is coming.
The Stark's warning serves as a reminder that harder times will eventually come. That the plentiful times of summer won't always last, and eventually the harsh and scarce reality of winter will return.
And it's in these months that the Stark's understand that only the strongest (those who are prepared) will survive.
Lessons From House Stark: Be Prepared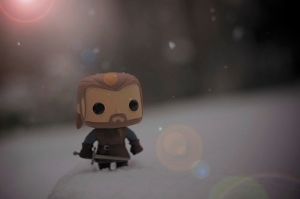 Eddard Stark prepared his children as best he could because he knew, being a powerful man, that trouble would come eventually.
The Stark children lose everything while most of them are still children – but that doesn't mean they're out of the game.
The children are prepared and they use what resources they have at their disposal.
Because of this, the Stark children (minus Robb) still pose a serious threat in A Game of Thrones.
House Stark's motto should be used to encourage you prepare for difficult times.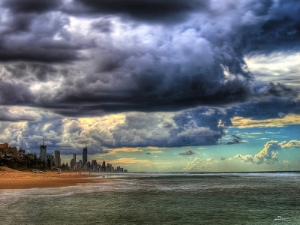 While it's easy to get caught up in success and to choose not to dwell on the bad things that can happen in the future, we all have to remember that eventually, something bad is bound to happen.
This isn't pessimistic: It's realistic.
Preparing for these times will mean that you'll survive, where others won't.
This doesn't have to mean that you necessarily have to walk around in doom and gloom, but what it does mean is that you have a plan A, B, C … and maybe even D ready to go.
Prepare for personal emergencies. For example, have some blog posts ready to put on to your schedule if you won't be able to that week. I know, I know – Who has the time to do that? But think Guest blog posts. Guest posters are a great way to reach out to your audience anyways but if you're getting a lot of submissions, think about holding a few back for an emergency.
Have a social media crisis plan. This is about dealing with negative publicity as fast and efficiently as possible so it doesn't go viral.
Don't rely on one campaign to bring you success, work on a few strategies that will bring about the outcome you want. This way, if one falls short, there are still other strategies in place to bring you success.
Plan for the long term, rather than just the short. We've all heard of the saying that "content marketing isn't a sprint, it's a marathon". Plan how to consistently content market on a regular basis, rather than just having 8 blogs in one week and then nothing for a few months.
2. House Lannister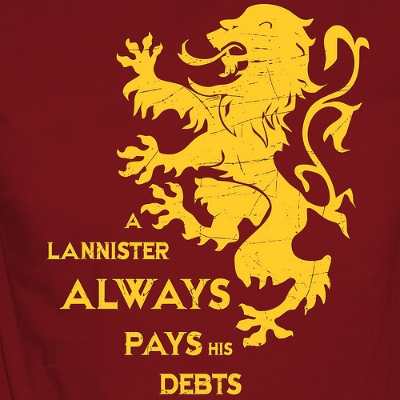 Did you know that the official motto for House Lannister is "Hear me roar!" It's supposed to be in relation to the golden dragon that appears on their banner.
Not familiar?
Well that's because in reality, their motto is "A Lannister always pays his debts" – a motto that is frequently used in both the negative and the positive sense.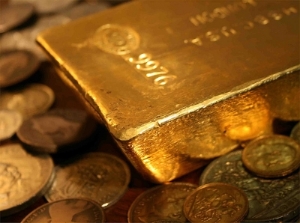 But therein lies the problem and solution to the Lannister's issue – money can't solve everything.
We all know the Lannisters are wealthy. They're one of the richest of the Great Houses in A Game of Thrones and that's exactly where the source of their power comes from.
But, as Jordan Weissmann from Slate pointed out: Money isn't as plentiful as they Lannisters would like for us to believe. Nor are they doing anything logical to rectify the matter.
Tywin Lannister doesn't actually have the gold to fund his own campaign. He admits that the source of their gold, the goldmines, haven't produced anything in three years.
Therefore, he borrows the money from the Iron Bank in the hopes that once the Lannisters consolidate their power (through marriages and their claim to the throne) that he will be able to pay off the debt.
But, in typical Game of Thrones style, we know better.
The Iron Bank has already agreed to support a rival: Stannis Baratheon.
Looks like money just got them into a bigger mess.
Lessons From Tywin Lannister: Create a Budget (and stick to it)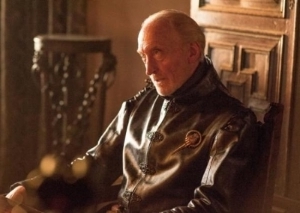 Money can get you far, as the Lannisters have shown. They're invested and they've seen returns. But they've also thrown money away with loans to the likes of Robert Baratheon (who has since died) so that he could throw lavish parties.
But there comes a time when you need a budget and you need to stick to it.
Spending too far outside of your means, with no definitive plan as to how to pay it back is bad news.
But the good news is: Content marketing doesn't have to be expensive.
To keep costs down, creating a content marketing budget while following these 5 steps:
Do an audit on the content that you've created so far. Create a well-documented list. This well help you figure out what you've covered (so you don't duplicate) but it will also highlight topics that you haven't covered as well, or content that needs updating.
Have an editorial calendar. It's surprising how few people think that this is worth the small time it takes to organize. Spokal has one built in to its system, but if you're not using Spokal than Google calendars can also be shared among your co-workers. This will help you ensure that you're content is being share consistently.
Plan in advance. It's easy to do once you have an editorial calendar. Plan out next month's content ideas by figuring out what they are going to be and when you're going to create them.
Have a distribution/outreach workflow down to a fine art. This will save you so much time (and therefore, money). Know exactly where you share you content once its created and do it in a timely manner
Measure your results. Don't waste time and money on strategies that aren't working – make sure you're measuring the results of each campaign.
3. House Targaryen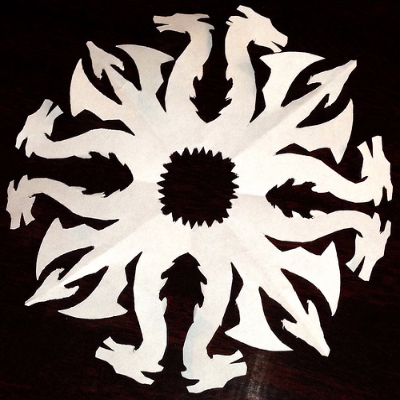 The only surviving member of the Targaryen dynasty, Daenerys or "Dany", has a lot to teach us about content marketing, and it moves way beyond simply surviving.
In A Game of Thrones, Dany Targaryen constantly has her end-goal in mind: To reclaim the crown in Westeros.
To achieve her goal, she first creates an inner circle of advisors. Then she gets an army. Then she gets followers.
Basically: She builds herself up a pretty nice team.
Lessons From Daenerys Targaryen: Build A Strong Team
Putting a good team together is no easy task. It takes a good judge of character, a critical eye and a take-no-prisoners attitude to get a content marketing dream team together.
There are two people you'll need at your side if you want to rock the content marketing world: A managing editor/manager and a content marketing writer (freelance or full-time).
Your managing editor will handle the strategic side of things They'll be the ones to optimize the content for search engines, to determine frequency of content, to decide what type of content to create, when to publish it and where to distribute it. They'll also be analysis wizards who can tell you what's working and what's not.
The content marketing writer will be the actual one to create the content.
To hire a content marketing writer you need someone with experience writing on the web, and an education in a related discipline.
You'll very rarely find a writer with a degree in "digital content writing", but disciplines such as Journalism and English Studies usually contain a lot of very talented writers, a lot of whom have run their own blogs or have written for others.
But hiring is one thing, it's knowing where the weaknesses in your team are that is the hard part.
When Dany realizes that one of her inner circle, Jorah Mormont, had betrayed her, she banishes him.
Of course, it was a hard decision, but she saw a chink in the armor and she fixed it.
Ok, so maybe don't banish people. But do keep an eye on their work, what they contribute to the team and how well they do it.
4. House Martell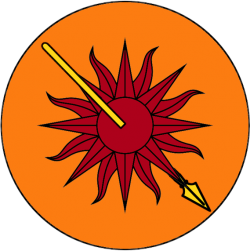 This sub-plot has only been very briefly touched upon in the TV series A Game of Thrones so here's a brief rundown of events.
The Martell's of Sunspear are the ruling house in Dorne.
During Robert's rebellion Elia Martell, who had married Rhaegar Targaryen, was brutally murdered along with her children by Clegane.
Oberyn Martell, Elia's brother, didn't let this go.
Instead, when he was at King's Landing to take a seat on the Small Council, he saw his opportunity to fight Clegane. He's killed, but not before wounding Clegane with a positioned spear tip which he eventually dies of as well.
So who won?
Nobody. They're both dead.
Lessons From Oberyn Martell: Don't Retaliate
Fighting fire with fire is a lost cause.
Obviously Oberyn's situation is a bit more serious than content marketing, what with all the life and death going on, but I think you know what I'm getting at here.
If a rival hurts you in some way, retaliation won't do anyone any good.
Even if it does feel good.
If you really want to get revenge on a competitor, then there are plenty of ways to do this without having to stoop to their level.
Join forces with another competitor to create something that will wow your target audience.
Take customer service to a new level and get some amazing testimonials.
Create Big Content.
Get competitive – literally! Run a competition for your customers.
5. House Tyrell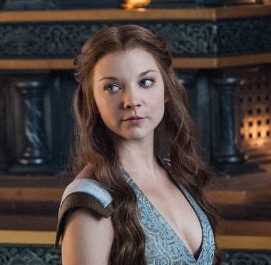 One of the most lovable houses in A Game of Thrones, is the Tyrells.
The Tyrells are second in wealth only to the Lannisters, but their military strength is said to outmatch that of even the royal fleet.
Their words "Growing Strong" is telling of one of their most prevalent characters: Margaery Tyrell.
Twice a widow, living in a nest of snakes, and yet she still remains in position to be crowned Queen.
And even though she might make everyone think that it's pure coincidence, and that she didn't have a hand in how things panned out, we know better.
Her resolve and focus is rock solid. While on the surface she simply smiles to the rich and gives to the poor, behind those smiles and charities lies the mind of a focused and ambitious young woman.
Because, what she really wants is to be Queen.
And she's not letting anything get in her way.
Lessons from Margaery Tyrell: Focus On Your Goals
It's pretty chaotic in the content marketing world.
There's a lot of information.
There are hundreds and thousands of posts being hurled at you every day.
They whizz by your head, they race around your screen and they threaten to drown you.
You need to stay focused.
Everyone has their own strategies in place with regards staying focused, but here are a few more that you might not have thought about:
Create to-do lists each day
Review your content marketing goals at least once a week
Ask for help (don't less barriers stop you from doing something you know will be beneficial to your business)
Keep your desk clutter free
Do one task at a time, for a set amount of time. Leave the emails until after the hour is up. Check your social media platforms at the start o the hour etc.
Post motivational quotes around your work space. I have a chalk board in front of me that I update when I find something that inspires me to focus on my goals. Right now it says: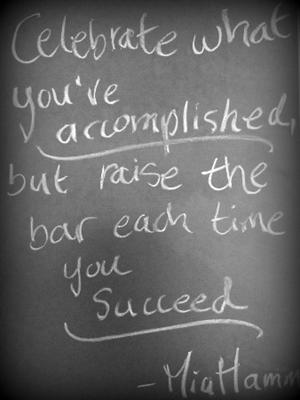 I've used A Game of Thrones as an example to take lessons from – but TV teaches us a lot about content marketing all the time.
(And no, I'm not rationalizing my addiction to Parks and Recreation)
My point is: Use these stories as a way to inspire and encourage you to be a better person.