I feel like the idea of transparency in business has become an empty buzz word in many circles.
For years we've claimed that we need to push for transparency in business. We've rallied around the idea, claiming that it's the future of good business and that it helps to build trust with your customers. And for all the positive and inspiring dialogue around the idea, very few businesses have picked up on the call yet, or even know what it really means to be transparent in business.
And sooner or later, our lack of a full understanding of the concept of business transparency will mean that we may inadvertently place our businesses in a perilous position – A position that could tarnish its name, see investors pull out, and customers turn their backs on us.
Why the Push for Transparency Now?
It's hard to pinpoint the exact reason that people have begun to push for transparency in business right now, but there are a multitude of factors that have likely contributed to its growth in popularity.
First, the global recession hit us and revealed the hidden actions and agendas of bankers and high-powered CEOs. This meant that people, who had up to this point blindly trusted their banks, were suddenly slapped in the face with a shocking reality check: That not all businesses were honest. The recession was the first major incident that rocked people's faith in the basic systems that keep our society afloat.
And with this reality check, came a new surge of determination to uncover other forms of corruption. As they say, "fool me once shame on you, fool me twice shame on me" and people were resolute that they wouldn't be caught sleeping again.
Following the already shaken trust in bankers, people began to look more closely at other areas of business, and what they found only worked to justify their suspicions and mistrust.
What was revealed to us was wave after wave of corruption. Of powerful people doing bad things. You remember that horrendous video that surfaced of Desmond Hauge, the CEO of Centreplate, who was caught kicking a dog in an elevator? Or perhaps how Axelle Despiegelaerewas was dropped as a model for L'Oreal once pictures surfaced of her smiling cheerfully beside the carcass of a recently killed animal? The Snowden scandal? Even Hollywood has had to answer a few questions when documents that contained Seth Rogan and James Franco's pay for The Interview was leaked just a few weeks ago.
People are being called out on their bad practices left, right and centre.
Of course, the digital age has played a huge part in this trend. The mind-set has quickly developed that, sooner or later, people will find out what you're up to and you will be exposed.

And that's just death to a business whose credibility relies on its customer's trust in them. If people don't trust you, then you have nothing. And the best way to build trust? By being trustworthy.

And the more transparent you are, the most people will trust you.
So here's my question to you: Is 2015 finally going to be the year when your business stands up and finally listen to their customer's calls for transparency? And if so, are you prepared for what this really means?
Transparency in Business: What it Really Means
You might be tempted to try describe business transparency as "honesty" which is defined as "free of deceit and untruthfulness," but you'd be wrong.
Transparency goes beyond simply being free of deceit.
The Business Dictionary defines transparency as a "lack of hidden agendas or conditions, accompanied by the availability of full information required for collaboration, cooperation, and collective decision making" and an "essential condition for a free and open exchange whereby the rules and reasons behind regulatory measures are fair and clear to all participants." (Emphasis is mine)
In other words, business transparency goes beyond the simple idea of "honesty" because it depends on the accuracy and the timeliness of that honesty.
To better illustrate my point, let's look at a hypothetical situation. You're at a meeting with some potential investors. You tell them your proposal, and they seem really interested. What you don't tell them right then is that your stocks have been dropping at a steady rate for the past 6 months – Which is a breach in the timeliness aspect of transparency. Or perhaps, you do tell them that you've seen a "slight" drop, without providing exact figures – Which is a breach in the accuracy aspect of transparency. While you're never directly deceiving your potential investors, you're not being transparent either. You're not showing them completely accurate information, at a time that's vital to the decision-making process, in an objective fashion.
It's kind of like that warped sense of honesty that you invent as a child, "I'm not lying… I just didn't tell you… yet". Technically, they're right. They weren't lying, they were just withholding information until a later date. So while they can argue that they were, in fact, being "honest", they can't argue that they were being "transparent".
Transparency in Business: What Are We Afraid of?
What most people find so terrifying about the idea of business transparency is that they might lose face. Or that, with becoming more transparent, they'll somehow look unprofessional.
To these people I say: Well, that's the whole point isn't it?
If you're not up to par, people will know, and will be able to make decisions based on the reality of your business rather than the glossy version that you want to show them. Also, if you fear losing face, it's because there's something that you're doing that you're not completely happy with. If you've concerns regarding making your business transparent, that's your call to action to make a change. Being transparent should encourage you to conduct your business, from the tips of its toes to the top of its head, in a way that you are proud to display to the world.
Zappos CEO Tony Hsieh said it best, when he stated that "I think people worry too much about bringing their personal selves into business, when I think the way to succeed in today's world is to make your business more personal."
Transparency in Business: How To Do It (3 Steps)
1. Don't Mislead People With Fluff-Tactics
When you've decided to become transparent in your business, you might think that it'll be an easy task to show it as it is. All you have to do is present the information in a timely manner, be accurately factual and be 100% honest.
But achieving all of these things, might mean getting rid of certain aspects to your business that create a "gloss" of professionalism. For example, you might use models in your business presentations, instead of your actual employees. Or generic stock photos in your business proposals that serve only to detract from information, rather than adding value or accuracy to it. Or in an effort to appear to be the expert of your industry, you might present your marketing initiatives as a company-wide endeavour, when in fact, it's your CMO Mark O'Brian* and his team that should be named specifically.
*Names have been fabricated. Chances are your CMO is not called Mark O'Brian.
Using stock photos, models, being general instead of being specific, are all fluff-tactics that have been ingrained into us (as individuals and as businesses) for years. We use the tactics to create a glossy image of ourselves and our businesses, but it's not the reality, and therefore, it goes again business transparency.
As Mashable's Sharlyn Lauby puts it, "It's just as important to be viewed as a person with a lot of talented resources as it is to be viewed as an expert."
In other words, be loud and proud of the individuals that make your business what it is. Don't mislead people with what you think a business should look like, instead humanize it by showing people the reality.
Forget "Need to Know" and Think "Everyone Should Know"
Ah, "need to know". What an awful term, popularized by high-end execs in movies who maintained an air of mystery.
But that's the movies, and this is reality.
Who defines what I need to know? Who defines what and when this "need to know" information is shared? Who defines what I need? Or what I should know? And why it's important or not important?
I'll tell you: Me. I decide what I need to know. And the same applies for anyone who's affected by your business.
If information is relevant to what you do, then the people who are affected by your business have a right to know it. Simple. Let them d0ecide whether it's important or not in their decision making process, but don't filter it out for them. "One man's trash is another man's treasure" and all that.
Lauby cites the Facebook user privacy information changes and the public backlash as a prime example or what withholding information that you don't deem important. As she says, "if you neglect to include something—that others might have thought was important—this will impact your…credibility as much as lying outright."
Remember, bad experiences remain with people much longer than good ones, and making a mistake like this could impact how much people trust you in the future.
With the dawning of the digital age, timing has become more and more critical because news has begun to spread faster and faster. There's no humming and hawing, there's no waiting until you hear more, there's only right now.
If you don't know what to say, a simple 3 pronged "aware, working and update" post/tweet will suffice. This means that you just state that you are aware of the situation, that you are working on the problem and that you will update people once you know more. Cover those three bases, don't leave people hanging to draw the worst conclusions, and be sure to let people know that you are listening and you are acting.
Remember: The internet can be a cruel place when it comes to outing bad practices. They don't take kindly to people who try to quell it, make excuses or stay quiet. Own it, respond to it, and work on it.
If your business is working on its transparency, you've little to worry about in our digital world. While the internet has created a platform that can easily oust bad business, it also rewards good ones. I like to call it digi-karma.
Need help with your marketing? That's what we're here for.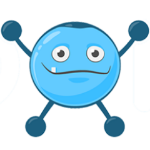 We'll send you a bunch of handy content creating guides and templates and a HUGE A-Z dictionary of online marketing terms - No more confusing marketing jargon for you!
Any other ideas/issues around transparency in business? Please share!