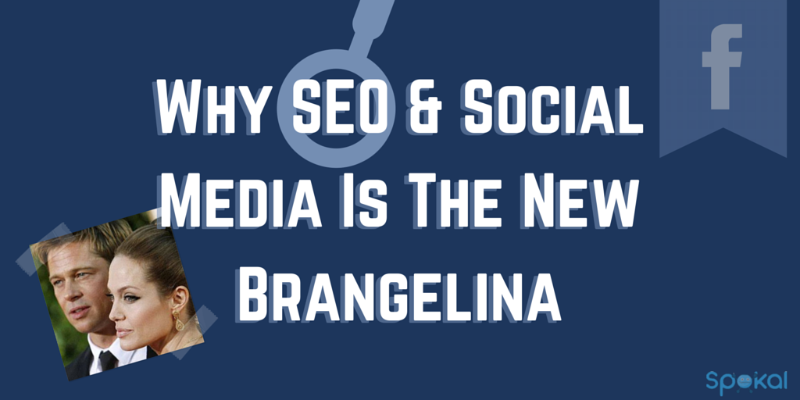 While at first glance social media and SEO might not seem like the world's next power couple, as the years go by it's becoming more and more apparent that the two topics have much more in common than we first realized.
Just like Brad and Angelina, this couple has taken the world by surprise… but we're not exactly upset about the match either!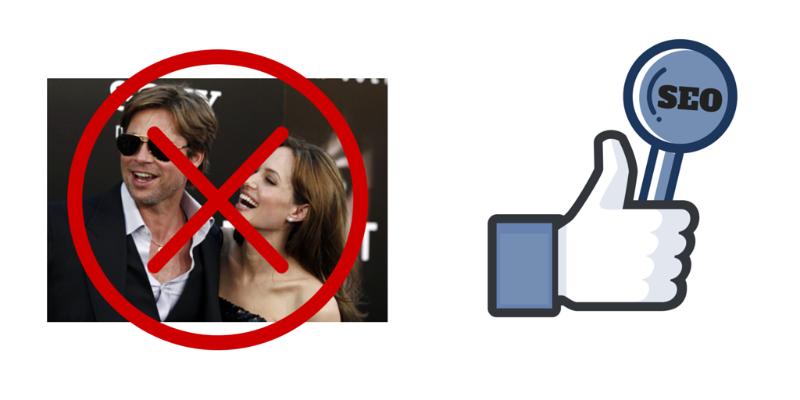 So let's start with a little exercise.
What's the first 5 things you think of when you think of social media? Here are mine: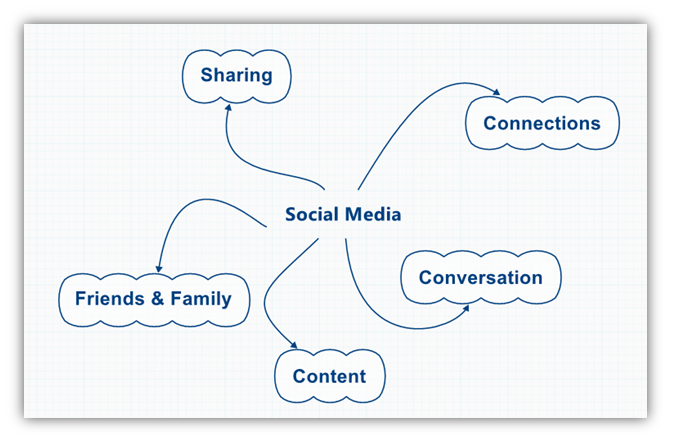 Now what's the first 5 things you think of when you think of SEO? My results: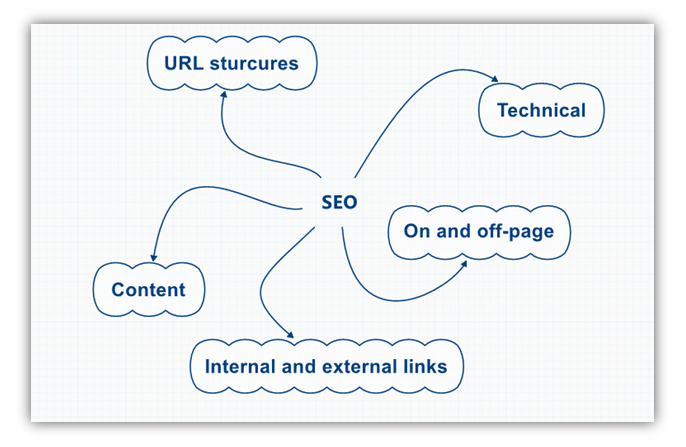 Notice any overlap? That's right: Content.
SEO and social media are both very concerned with content. However, where social media is concerned about how people engage with content, SEO is more concerned with how search engines engage with content.
So we're back to the ol' robot vs human conundrum, right?
But with the 2 topics being so concerned with content, there's bound to be a way to connect the 2… and that's exactly what's happening.
Why Social Media And SEO Are The Next Thing
To figure out why search engines are starting to work with social media platforms, we have to take a look at what goals search engines are trying to achieve, and to do that let's take a look at Google's mission statement:
Google's mission is to organize the world's information and make it universally accessible and useful.
Notice anything about this mission statement? Yes, you got it! There's no mention of how they actually aim to organize this information, nor what they define as "accessible" or "useful". Why? Because Google is constantly adapting, changing, tweaking and inventing new and more advanced ways to organize this information, to ascertain its usefulness and to make it more accessible.
There's not just one way.
In fact, there are hundreds, if not thousands, of pieces to this puzzle (a puzzle that will for here on out by known as Google's "algorithm").
But what we do know is that Google does intend for this information to be "useful" and "accessible" for humans, and to do that it needs to allow its algorithm to – at least partly – take into account what humans themselves actually think of content.
How is Google going to do that, exactly? Well, through looking at what content resonates with humans the most. And where do people demonstrate their love for particular pieces content? You got it again! Social media! And so the romance begins…
Google Uses Twitter To Discover The Newest Content
The internet is an ever-growing public library, full of content and no central filing system. Without a system, the whole thing would collapse into chaos. That's why we need Google to gather all these pages and crawl them for information in order to index them into some kind of order so that we, as end-users, can find the information that we sorely need.
But this ain't no easy task.
Did you know that Google processes 20 petabytes of information per day? I know, I know – what does that even mean? Put it this way: All of the written works of mankind created since the beginning of recorded history in all languages equals 50 petabytes of information.
Crazy, huh?
But that data only included a fraction of what's being shared on social media. And with Twitter being arguably the best source of real-time information on the web, that's a lot of information that Google's missing out on.
To remedy this, Google and Twitter have recently confirmed their plans to integrate tweets in Google search pages as real-time results.
And the results? Content that's posted in next-to-real-time via Twitter, which is then indexed and available through search engines ASAP, like so:

That means that Google has the most up-to-date content, as it's being shared on Twitter.
Social Signals Is The New Link Building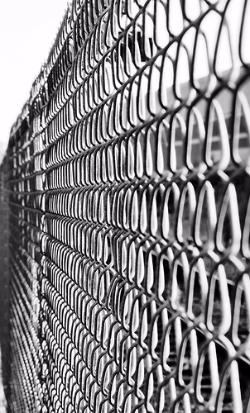 One of the things that Google looks at to rank content is how many other reputable and trustworthy pages are linking back to your content. Because if all the top dogs like your content so much so that they're linking their readers to you, then it just makes sense that that content is more than likely going to be stellar, right?
The only problem is that this strategy has always been open to manipulation from the black-hat SEO sector, and while Google has become more and more clever with every update, they're still trying to discover new ways to ensure that they're algorithms are as accurate at gaging good content as they possibly can be.
So, in order to ensure that the content we get shown on SERPs is genuinely useful, informative and interesting, Google has now started looking at social signals (Tweets, Facebook posts, +1s etc.) as another kind of "vote".
Now, don't go run to your boss and demand that you change your entire inbound marketing tactics just yet. Backlinks are still effective. It's just, well, so are social signals!
Social Media Influence Matters
To put it simply, Google will rank your blog posts and website higher if it sees that you are a credible source, and they know you're a credible source if other credible sources are linking to you, if you're regularly creating content, if you get a lot of traffic… etc.
While in the past establishing a content's credibility had nothing to do with who shared it on social media, things are quickly changing. Social media influence, or who's sharing your content on social media is now becoming an important metric for Google in ascertaining how good your content is.
Tweets from users with more followers are more likely to be indexed by Google <<< Tweet this!
Now, be warned: This doesn't mean that you can just create a 100 different social media accounts and link them all back to your content, no. Just like not all backlinks have the same credibility, the same applies to social media accounts. Social media accounts that have more "influence" (i.e. more popular, lots of followers, lots of engagement with content etc.) that share content are given more "weight" when it comes to how search engines judge the content that they're sharing.
So if Bob in accounting has lots of connections on social media, maybe you better make sure he's sharing your content too!
Google Loves Google+ (Because, well, duh!)
G+ is Google's social media network, and they give brands and marketers who are actively present and sharing content on the platform a little boost in SERPs.

Google+ also has some great communities and G+ superstars on it, so it can't do any harm to take 10 minutes out of each day to go onto your G+ page and share some interesting content there for your followers. And don't forget to share content that you want to be ranked for too!
SEO Isn't Just Technical Anymore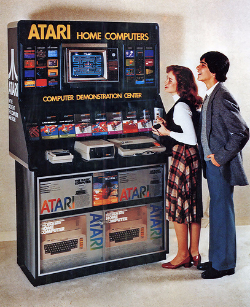 Now, more than ever before, content is king. Google's first priority is to get the best and most relevant content in front of its end-users' eyes. To do this Google is trying to become more human friendly by taking social media into account because that's where the content that people are sharing is.
Of course, technical stuff like where you place your keyword in your header tag, URL structures, meta descriptions, and title tags all still matter.
But the priority has shifted slightly.
Now, what's more important is how you're using those keywords. Are they genuinely answering questions that people need answers to? Asking yourself this questions will help you optimize your content for people, which in turn optimizes your content for Google.
Search engines are re-aligning their efforts so that they're more in-tune with that of their end-users experiences with content. The internet is quickly becoming a place where the best content is content that is designed solely to help people, and Google isn't going to be left behind. Social media and SEO are the next Brangelina because the pair, while at first opposites, in fact compliment and work extremely effectively together with a great end result.
Liked this?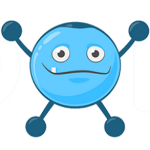 Great! Keep in touch and we'll send you some more great content straight to your inbox!