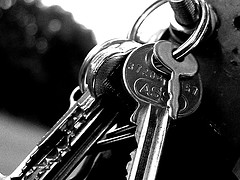 Now that you've finished Step 2: Getting Found using SEO for Small Businesses, it's time to focus on the words that will help your site rank in Google. Dive in to Step 3: Keyword Research For Your Small Business and start getting found by potential customers!
How Does Keyword Research For Small Business Work? 
When someone wants to find something, they type words into a search engine – these are keywords. The search engine ranks the results based on their relevance and authority to the keywords, and displays the results. Since keywords are just words that identify what you're talking about, any word can be a key word. You may not realize it, but you are using keywords every time you write a post, although depending on how you use the words, Google may or may not "see them."
Your job is to learn how to use keywords effectively so when people search for a term related to what you do, your website will appear. 
Using Keyword Research For Small Business
To show up in the results when people search for keywords, you must be relevant. You can figure out which keywords will help you by doing keyword research for your small business. Start by choosing words that represent the heart of your service, and remember, not all keywords are created equally – some are more useful than others. You can gauge the keywords that will be most useful based on the following:
1. Traffic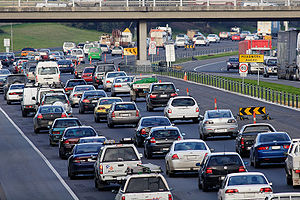 Is anyone searching for that word or phrase?  Focus on keywords that have results (there's little point ranking for words no one is looking for), however they don't need a lot of traffic, as popular words are harder to rank for.
2. Be Specific
Since the competiton for popular words like "doctor" and "lawyer" are high, look for phrases that are easier to rank for, like "eye doctor in Downtown Vancouver" or "not-for profit lawyer in Vancouver." In general, the more specific your terms are, the easier it will be to rank for them.
3. Be Relevant
Make sure the keyword is relevant to what you do. If you're trying to rank for keywords that don't fit your website, service or blog, you will have less relevance in a search engine result because you have less authority in that area. Don't try to fool Google.
Choosing Keywords For Small Business
There are several resources that you can use to do your keyword research. Google makes it easy with their Google Ad Words program. People use Google Ad Words to buy ads, however you can use it to browse keywords for free! Enter the words you want to focus on and see how they're doing, or if your website has been around for a while, enter the URL and they'll give you their best guess on what to focus on.
TIP: Don't be discouraged if Google doesn't recommends words you want to rank for – you know your business better than Google, and you can choose how you want to position yourself online.
The keyword research results will be displayed based on competition and monthly searches for that particular word. Try to choose keywords that have a relatively high traffic score with a relatively low competition score, because you aren't the only one trying to rank for these words!
Avoiding Competition With "Longtails"
It's hard to compete for popular keywords against larger and better funded companies, so be smart. When you look at the results, you'll notice that the longer and more specific a keyword phrase is, the less competition it has – these are called "longtails." By using longtails instead of more popular shorter keywords, you should be able to rank higher and hopefully drive more traffic to your site. More importantly, you'll be attracting people who are looking for something specific to what you do, and you may find a higher percent of those people become clients.
Become An Authority And Gain Relevance
Once you have selected keywords and longtail phrases to compete for,  it's time to start making your voice heard using the best microphone: authority and relevance. As you become more relevant and gain authority, you'll be able to compete more effectively for medium tail keyword phrases. Eventually, you may decide to go after the prized "head" terms (usually single word search terms), but that's a discussion for another day!
Getting Relevance With Keyword Research For Small Business
There are a lot of ways to be relevant. To make sure you're optimized for a keyword, do your best to apply these 3 rules to your site and every blog post:
1. The Keyword is in the title of the page
2. The Keyword is used repeatedly throughout the post (minimum of 3 times)
3. The Keyword is used in the URL
The rule of thumb is make sure you are using the keywords you want to rank for consistently – this will allow search engines to recognize what your site is about and categorize a particular page as relevant to a search.
The best way to get started is to use an SEO plugin, like Yoast for WordPress. It will help you write your blog post to ensure you're doing everything you can to position your keyword correctly so search engines can find you. (If you'd like a refresher on SEO for Small Businesses, check out Step 2 – Getting Found Using SEO For Small Businesses.)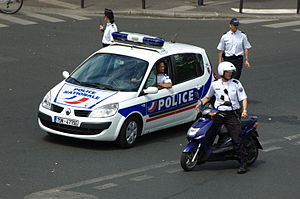 Getting Authority With Keyword Research For Small Business
Getting authority is a little more difficult. The best way to gain authority is when other sites link to you (these are inbound links), which happens organically. As we mentioned in Getting Found Using SEO For Small Businesses, you can't force other websites to link to you. Authority takes time and will happen as people start to read your articles. The most important thing you can do is create great content that people are inspired to read and share.
What's The Next Step?
While you can't make people link to your site, it's possible to improve authority within your own site through internal linking. Not only does internal linking help with authority, but it also creates relevance within your own site and helps you get found by search engines.
Now it's time to combine SEO and Keyword research and learn how to use them when you blog in Step 4 – Create A Business Blog To Get Customers Online.
New to Spokal? This is part of our 12 Steps To Getting Customers Online guide. Feel free to check it out and let us know what you think.