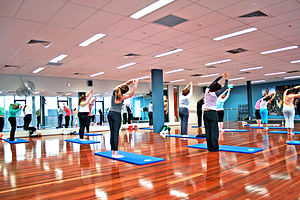 Now that we've learned how to do keyword research for your small business in Step 3, it's time to start blogging! Having a blog is about sharing your passion, so write about things related to your business that are interesting. Remember, it's not a sales feed – focus on ideas that are relevant to your industry, and think about what your readers would share with friends over coffee. 
Blogging Is Like Breathing
Blogging is one of the most important things you can do for your business! It's a great way to share your expertise and build a following of loyal fans, plus it's one of the best ways to get qualified customers online.
Focus Your Business Blog On Keywords
Choosing what to write is usually the biggest challenge, but it doesn't have to be. Focus your posts on keywords that you want to rank for, and you'll be set!
Blog Post Ideas
Feel free to go beyond your business and discuss the industry and general state of affairs. For example, if you own a yoga studio, blog about things that interest your readers: you could write about the best types of yoga mats, different poses that focus on pain relief, or breathing techniques that you can do at home. You can also talk about health and nutrition, as that's probably relevant to your readers too.
Basically, a business blog is not a sales flyer (we say this twice b/c it's that important!), so although you can mention the deals you're featuring this month and the stories behind the yoga teachers at your studio, that won't be your main focus – if it was, you'd get bored pretty fast. And so would your readers.
Get In The Blogging Groove
Business blogging is like learning to play the piano or running a race – the more you practice, the better you perform. Ideally, you want to blog a minimum of 2 times a week. I know things can get hectic running your own business, so if you can't set aside 2 hours every week (give yourself 1 hour for each blog post), try doing one blogging focus day a month to write 8 posts, which you can schedule twice a week for the next 4 weeks.
Remember to check on the comments section so you don't miss any discussions (you can set up your blog so you get an email every time someone leaves a message). Plus, you can write about hot topics as they arise, with the confidence that you've already met your keyword ranking goals for the month.
TIP: The only downside of doing a huge push is that you may find it hard to get into a rhythm of blogging, as you only do it once a month. And trust us, blogging is one of the most important things you can do to grow our business!
Make Your Posts Visual
Once you've written your post, make it more attractive by adding pictures and formatting the content.
6 tricks To Make Your Business Blog Posts Visual
1) Use Pictures
Make sure you are using pictures in your posts! Pictures are a great way to catch people's eye and entice them to click on a link and read the full article. Plus, we all know the old addage – a picture is worth 1,000 words!
Flickr has a section of free photo's you can use, and Zemanta (a WordPress Plug-in) will allow you to add photos directly to your business blog. You can also upload your own!
2) Optimize Your Title
Make sure the keyword you're focusing on is in the title. Then, just like with Email Campaigns, make your title enticing so people want to find out more. For example, what sounds like more fun? "6 Steps To Do SEO Well" or "The 6 Reasons Why SEO Is Like Highschool?"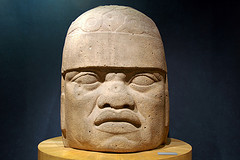 3) Add Headings
Put headings throughout your business blog posts like we have done in this post – this helps people scan your blog and focus on what they want to learn. It also helps search engines understand and navigate your site.
Tip: Put your keywords in the headings to help with search engine optimization, but don't overdo it. 
4) Break It Up  
Instead of writing large chunks of text, use paragraphs and lists to make your thoughts easier to read.
5) Bold Certain Words
Bold important phrases to stress what you are optimizing, plus it helps guide search engines. Not sure what to bold? Have a peak at what we've bolded in this post as a guideline.
6) Add Social Media Buttons
Social media buttons make it easier for people to share your posts with the world. You can add social media buttons with a social media button WordPress Plug-in.
Formatting Your Business Blog For Search Engines
A few of the tricks we just covered also help search engines understand your blog, which is important so they know how to rank it. There are a few more things you can do to improve your ranking.
3 Ways To Optimize Your Business Blog For Search Engines 
1) URL Structure
Most blogging software allows you to change the url (this is the address of your individual blog post – for example, http://www.getspokal.com/step-3-keyword-research-for-small-businesses/). Make sure there are no numbers or symbols in the URL to make it easier for search engines to learn what your post is about (yes, we have a number in this example – no one's perfect, but you get the idea.)
2) Pictures
Google is smart, but it's not brilliant at understanding your picture is a gorgeous shot of your new yoga studio in Vancouver with your business partner Phil. So give Google a hand by naming your pictures appropriately. For example, if it's a picture of a hockey stick, call it hocketstick.jpg instead of 3456stick.jpg
3) Use Title + Meta Tags
– Title tags are the headline for your page when it shows up in a search result
– Meta tags are the brief description under the title

Your Yaost SEO plug-in will help you optimize for this:

Just like with regular headlines and titles, make sure you include your keywords in your title and meta tags.
Now you know how to blog, what to blog about and how often to do it, you're ready to learn about the exciting adventures of link building in Step 5. 
New to Spokal? This is part of our 12 Steps To Getting Customers Online guide. Feel free to check it out and let us know what you think.