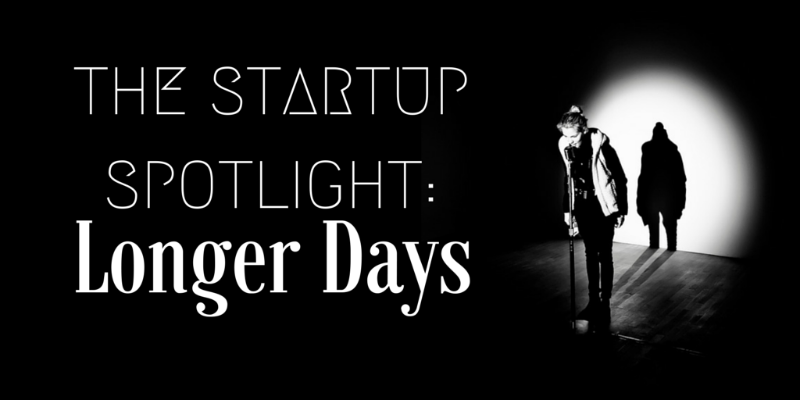 Welcome to Spokal's Startup Spotlight Series – A series that features brilliant startups from all around the world and takes an inside look at the wins, the loses, the ups and downs, the struggles and the successes of what it takes to be part of a startup.
This week we have Co-founder Chad Lawie talking to us about his startup, LongerDays!
A Little Bit About LongerDays
LongerDays.com is a virtual assistance company located in downtown Muskegon, Michigan. What makes them unique is that the team is located in one office (instead of remotely) and is U.S. based which makes them a force to be reckoned with amongst their competition.
But LongerDays didn't start out with its sights set so high. In 2007, when Chad started LongerDays, he had no idea of the success he would experience, the lessons he'd learn or the trials and tribulations that he'd have to endure.
Chad has used the company blog as a way to share his story with the world.
What inspired you to start using blogging as way to market your business?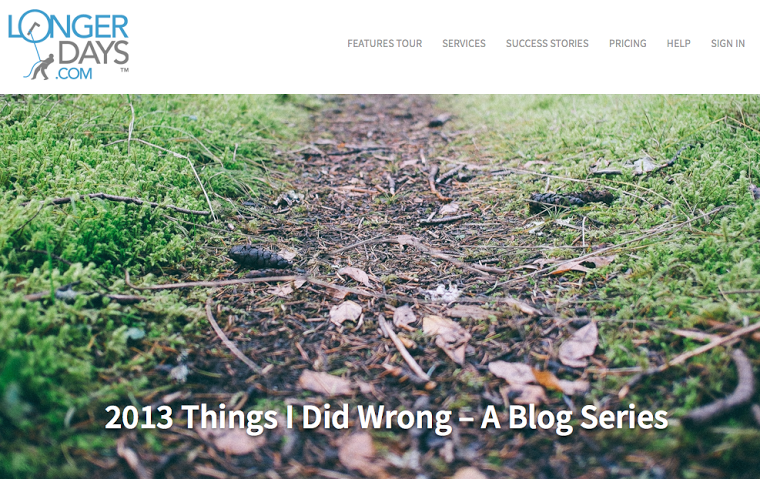 "Early on, I considered the LongerDays blog to be written in the voice of "the company", which is ultimately really boring. And worse, the content I was generating was content that could have appeared on just about any other business blog out there".
LongerDays had to do something different.
"These days, I consider the blog to be my personal business blog. I write about whatever I want. What I'm feeling, what I've learned, challenges I'm facing as a startup CEO. This means that the resulting content is unique because it is written from my personal point of view".
And no one else has that!
When you peruse LongerDays' blog, you'll find some seriously personal content, for example:
This is the kind of thing that very few CEOs would be brave enough to write, let alone publish, on their company's blogs, but as Chad says:
"LongerDays is a huge part of my personal identity, and as the company has grown, I've felt more and more isolated. I don't talk to clients about company struggles. I don't talk to staff about company struggles. And I felt (probably unfounded) that my friends wouldn't have an interest, or wouldn't be able to relate to the daily challenges of running a company (LongerDays) that made more money in 2013 than Instagram and Pinterest combined.
Then I realized there isn't any reason why I shouldn't talk about these things. All companies experience growing pains. All companies struggle. There's no reason to hide it. One method I use to judge a new post, I want to be a little afraid to hit the publish button.
If the post isn't personally revealing, then what gives it value over any other post?"
Last week, we interviewed Groove's Alex Turnbull and he was talking about company transparency on their business blog too. Why do you think transparency is becoming so prominent with startups recently?
Transparent blogs are becoming the norm because corporate blogs suck. They have no soul, no character, no identity. At least, those were the problems with the old LongerDays blog. It's a lot easier to write transparent content, and transparent content helps to cultivate "fans" of your business".
What kind of content has performed the best for you?
"The personal content I write certainly hasn't attracted the most viewers when compared to the more generic posts I've written in the past. For example, the post "How to justify an iPad as a business expense" results in a lot of traffic for LongerDays, but I've never had anyone say they signed up after reading it, nor did I find that post personally fulfilling to write.
I want to feel good about the blogs that I write, so I think that is my first measure of success.
Once published, I base "success" on number of comments and social shares.
For most people I think the ultimate indicator of success is "number of new customers". Everything about my job revolves around customers. Either taking care of existing customers, or attracting new customers. The blog is not about customers, it's about me. I wanted a place to talk about the things I was learning".
What's interesting is that when you look through the LongerDays blog, it's clear that a lot of the content that Chad creates is highly targeted and completely related to his industry, which suggests that his interests and passions are aligned with that of his customers.
What was one of the biggest challenges you faced working on a startup?
"Staffing. I thought it would be the easiest part, but it turns out it's the hardest".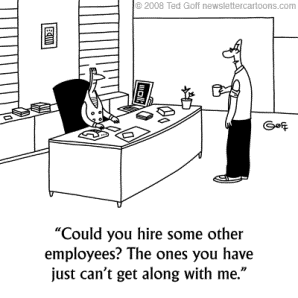 In his blog post, How I Accidentally Created A Dysfunctional Team, Chad elaborates on the issue he faced with regards staffing, stating "I actually spent most of my time in 2013 helping mediocre performers keep their jobs. I misunderstood my job as a manager… a successful manager should spend the majority of his/her time working with "good" employees. I was paying attention to all the wrong people".
Chad's startup took off without him ever expecting it to, and growing a team during this crazy amount of growth is one of the biggest difficulties he faced. The book "The Five Dysfunctions of a Team" by Patrick Lencioni that inspired Chad to turn his startup into a dream team. The book cites the 5 dysfunctions as:
Lack of trust
Failing to confirm conflicts
Not committing to goals
Not holding people accountable
Not focusing on team results
For Chad, this was one of his biggest challenges and when he found out that his profit was $70,000 off, he became determined to turn things around.
Chad gives us 4 steps for turning a dysfunctional team into one you can be proud to work with:
Build Trust: Expect honesty and vulnerability, and expect to be honest and vulnerable. People who trust each other are better equipped to confront conflicts.
Confront Conflicts: Say the hard things that need to be said and do the hard things that need to be done. Addressing issues allows people to be held accountable.
Hold People Accountable: Each player on a team has a clearly defined position and purpose that contributes to the team's overall results.
Focus on Team Results: We're in this together!
Besides the difficulties with staffing, what's one thing that you've learned about working on a startup that took you completely by surprise?
"The isolation has been pretty unexpected. I'm passionate about work, and it's a huge part of my life. When I have time to hang out with friends, I find we have little to talk about. The important things in my life revolve around HR hacks, running an effective one-on-one meeting, understanding the differences between financial accounting and management accounting, etc. I find the people I relate to best are other CEOs, who are generally much older than I am, who don't want to "hang out".
The success of a start-up is inversely related to the number of people the CEO can relate to".
What's something about digital marketing that, if you knew what you do now, you would never have done?
"As long as I'm learning from my errors, I don't regret them. In fact, it's the opposite. I'm happy for the experience".
But, Chad does suggest one thing:
"Don't buy cheap server space. Get a quality webhost such as Flywheel".
And finally, are there any other startups or businesses that you look to for inspiration?
Startup-marketing.com written by Sean Ellis
GrooveHQ blog by Alex Turnbull (check out our interview with Alex here)
Bhorowitz.com
Key Takeaways From LongerDays:
Learn from your mistakes
Use your blog to share your story
Your life can change drastically as a CEO of a startup
Create a strong team
Liked this?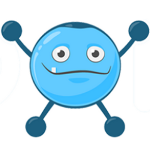 Well, we've plenty more where that came from! Subscribe to our newsletter to get great tips, tricks and information on all things inbound marketing!
add text
add text
×
add text
add text
×
If you'd like your business featured in our startup spotlight series, please send me an email at [Sarah at getspokal dot com] with the subject line "Inquiry About Startup Spotlight Series".