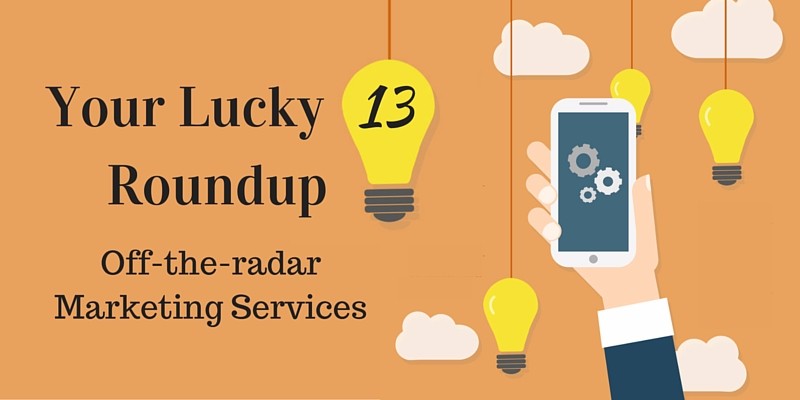 There's an app for that. And that. And that. There are thousands of them. Some are useful, and some are not (I'm looking in your direction, Kim Kardashian: Hollywood).
You know Buffer, and Hootsuite, Canva, and Salesforce (am I the only one who reads that to the tune of "Rudolph the Red-Nosed Reindeer"?). But there's a digital plethora of lesser-known marketing services out there that are just as good – or better. Sadly though, they're buried under several feet of marketing goodness that came before them.
And that's a shame because there's some hidden gems. The ambitious among us will go digging. They'll grab a shovel and roll up their sleeves. But the rest of us? We don't have the time. Or the energy. Or the shovel.
But that doesn't mean we're not interested in them. So, consider me your spelunking guide, heading deep underground to find buried treasure on your behalf. I get dirty and chased by mole people while you reap the benefits.